By Erin Eskew | Herald Correspondent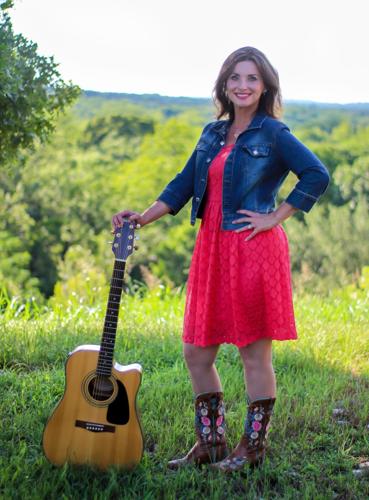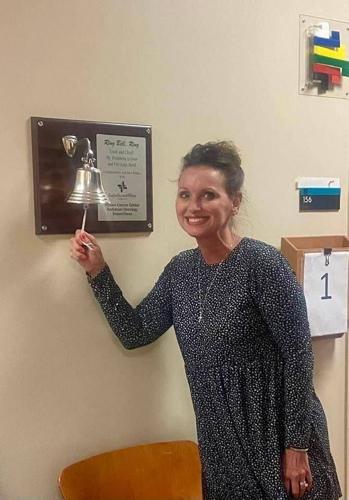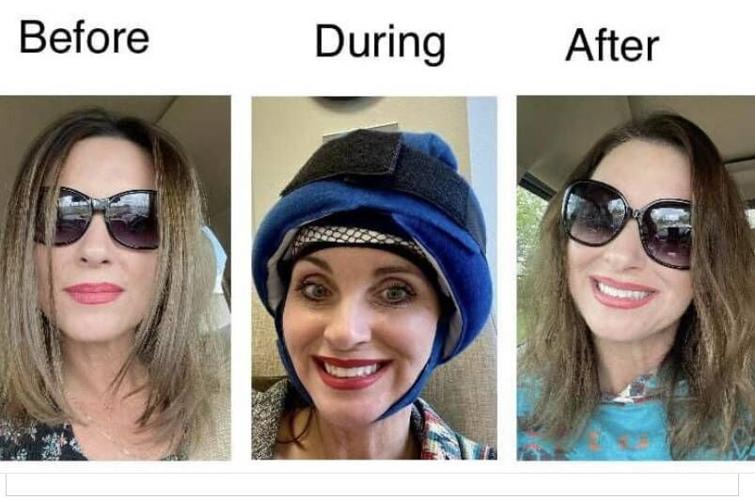 Harker Heights singer and songwriter Julie Reese first discovered she had breast cancer last year.
"I detected it through a self-exam; I had missed my mammogram the year before because of COVID," Reese said. "I had been tested for the gene and I was negative for the breast cancer gene, and I had had a good mammogram the year before."
When she first felt the lump so high up on her chest, Reese said she was not sure it could be breast cancer, but she scheduled a mammogram anyway.
"I'm glad I did — catching it early saved my life," Reese said. "It was an extremely aggressive type of cancer. Catching it early saved my life."
Reese said Dr Ashwini Bhat treated her through her battle with cancer.
Bhat said initially in 2020, there was a decline in screening, followed by a backlog of mammogram orders.
"We feel the numbers have returned to pre-covid times now," Bhat said recently. "Screening mammograms are very essential because the earlier we detect the cancer, the more curable the tumor is, and we can achieve this with less aggressive treatment measures."
The doctors told Reese she was fortunate in that early detection allowed them to catch the cancer before it had traveled into her lymph nodes.
"I was very fortunate," she said.
Reese was officially diagnosed with stage one, triple negative breast cancer on Nov. 3, 2021.
After her diagnoses Reese said her three sisters — all under age 40 — all went to get mammograms the same week.
"Because of the aggressive nature of the tumor, I had to get surgery, chemo, and radiation," Reese said. "Basically, I asked if there was a type of chemo I could take that wouldn't cause me to lose my hair, but that there was something called cold capping I could look into."
Cold capping is a cap that causes scalp hypothermia to prevent or reduce hair loss by 70 to 80 percent during chemotherapy treatments, Reese discovered through her research.
Maintaining her hair was important to Reese for her self-image, but also to retain some degree of normalcy for her children, family, and friends while she went through treatment.
Bhat said while she is not personally certified in cold-capping, she has spoken to a representative from the Dignicap cold-capping company.
"I do plan to have a discussion with the company and bring the proposal formally to our cancer committee to see if Baylor Scott and White will allow this company to come and establish their product here in our treatment room and offer it to interested patients," Bhat said. "It works in most cases and helps preserve hair during chemo but is somewhat uncomfortable and very expensive if paying out of pocket."
Bhat said the representative she spoke with mentioned insurance may begin reimbursing patients who opt to pursue cold capping soon.
Of the companies providing cold cap treatments, Reese selected Penguin Cold Caps because of their reported success rate.
"I decided it was a good idea for me," Reese said. "If I didn't look sick, I could live a normal life, I didn't want my kids to see me without hair."
Despite protests from people who claimed it was vain for Reese to try to keep her hair, she said trying to look healthy isn't vain.
"It helped me to keep a positive outlook," Reese said. "And I think that's really important when it comes to fighting any disease or anything negative that comes your way. It helped to still look like myself when I looked in the mirror."
Reese wore the Penguin Cold Cap for about 8 hours each day of her four treatments, alternating it out every half-hour to maintain the temperature of 35 degrees Celsius.
"You don't want your head to warm up while the Chemo is flowing through your body," Reese said. "It is FDA approved, and it doesn't interfere with the effectiveness of the chemotherapy."
When she was not wearing the caps, Reese said they rotated through a cooler, in layers of dry ice to maintain the required temperature.
"It is very cold, and it does hurt a little bit, but you get used to it," Reese said. I would call it difficult, but doable—and 100 percent worth it."
Reese's surgery was on Dec. 23. She had chemotherapy treatments for three months beginning Jan. 31. Radiation started May 11.
"I had to put my singing on hold while I was in treatment — I didn't have the energy to get up there and sing," Reese said. "I kinda thought, 'what if my music ministry is over.'"
Reese said she realized even if she could not sing, she could have several, developing callings and purposes that change from time to time.
"Just because right now I can't get up on stage and minister through music, it doesn't mean that God can't use me in other ways," Reese said. "I feel like spreading the word that you can save your hair through chemotherapy has been such a light in a lot of darkness."
Reese said being able to maintain her hair has helped keep her recovery on track.
Although she has not been able to perform much in the past year, Reese said she was encouraged by her nomination as the Inspirational Country Music Association vocalist of the year. On May 19, Reese bought a new guitar.
"I feel like I have been renewed," Reese said. "I'm ready to get out there and sing. I have a new purpose in singing and ministering, and I'm ready to get out there and share my story and encourage other people who may be in a bad place or going through difficulty."
Reese said she feels closer to God having gone through this situation, and has grown in faith, hope and peace.
"Everything has just changed since this happened," Reese said. "And I feel like I'll be able to get back into music soon and have a lot more to bring to the table, really. I have never felt more alive before than I do now. I have never felt more alive than I do now.
Staring at the possibility of not surviving gave Reese a new outlook on life.
"It has caused me to try to appreciate every moment and live every moment," Reese said. "And live less stressed and focused more on God and family and not putting things off. Letting some of the little things go."
Reese said she hopes her story will inspire others in the community to realize the importance of conducting self-examinations and maintaining routine preventative care to help detect cancer early.
Before her diagnosis, Reese said she always thought to herself, "This could never happen to me. Oh, I'll be fine."
Reese is grateful that she conducted the self-examination, and that she followed up right away.
"Obviously can happen to me, and it can happen to anyone," Reese said. "If it does, it is just so important to catch it early. Putting off does nothing but create more problems."
Larry Mitchell, ABR, CRS, GRI
Texas Realtor®, Broker Associate
Chris Mitchell
Texas Realtor®
ERA Colonial Real Estate
LMSells@aol.com
Larry Mitchell, 254 681 5115
Chris Mitchell, 254 291 2832