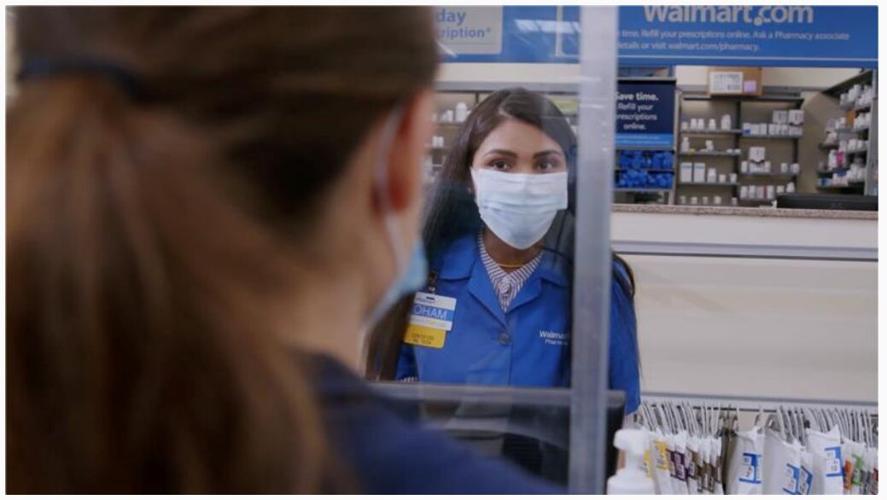 Walmarts across Texas, including the ones in the Killeen area, are raising pay for more than 36,000 Walmart and Sam's Club pharmacy technicians to $20 per hour, the company announced today. The previous average wage is less than $18.90.
Around 25 pharmacy technicians in Killeen and 15 pharmacy technicians in Harker Heights will receive these benefits starting this week.
"Walmart is making significant investments in higher wages and career progression for Walmart and Sam's Club pharmacy technicians, including nearly 4,200 locations in Texas," Walmart spokesperson Debra Meek said in a news release.
The store is also introducing a progressive wage model designed to set pharmacy workers apart from the competition and allow more frequent, automatic pay raises.
According to the news release, certified pharmacy technicians can make $3 more per hour than their non-certified peers. Walmart will help cover the costs for employees to get certified including career diplomas, on-the-job training and test prep, and even paying the certification exam fee so employees don't have to.
"Our pharmacy techs stepped up as heroes during the pandemic and they also play a critical day-to-day role in the continued growth of our Health & Wellness business. These investments reflect that and send a strong signal to pharmacy techs everywhere that Walmart is serious about attracting top talent and giving them the tools to build a successful career," Meek said.
The company plans to hire an additional 5,000 pharmacy technicians this year.
Larry Mitchell, ABR, CRS, GRI
Texas Realtor®, Broker Associate
Chris Mitchell
Texas Realtor®
ERA Colonial Real Estate
Harker Heights, Texas
LMSells@aol.com
254 681 5115 Larry
254 291 2832 Chris