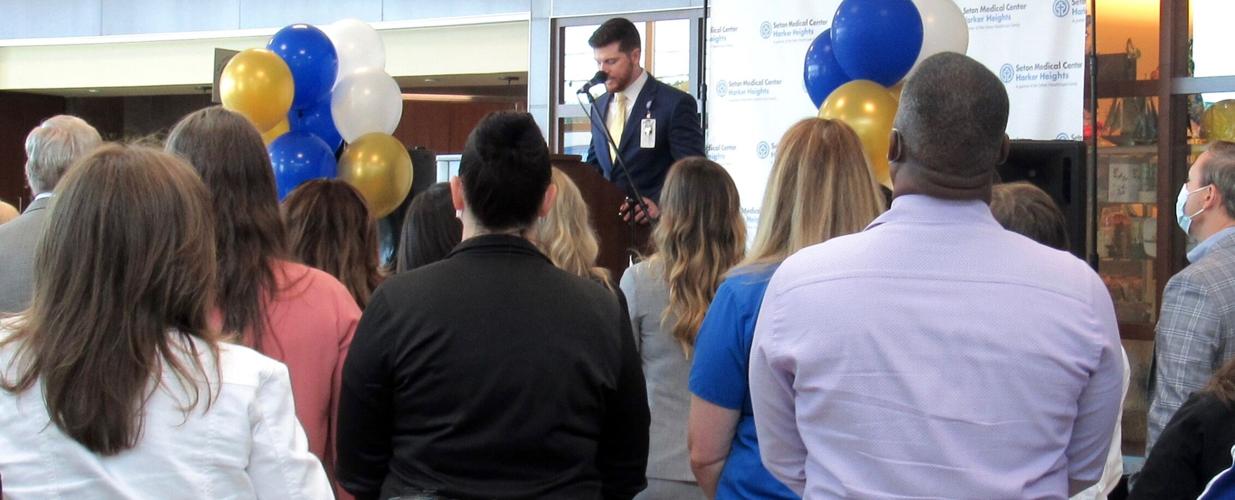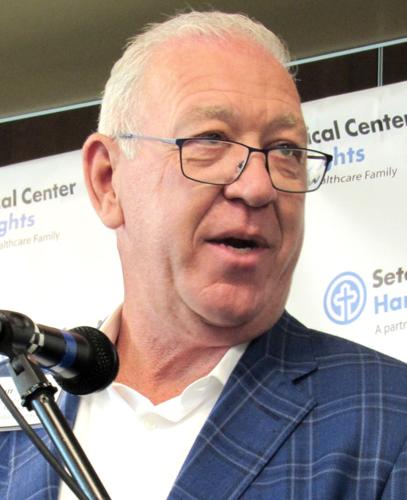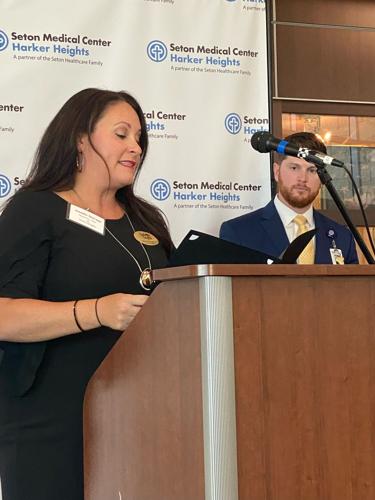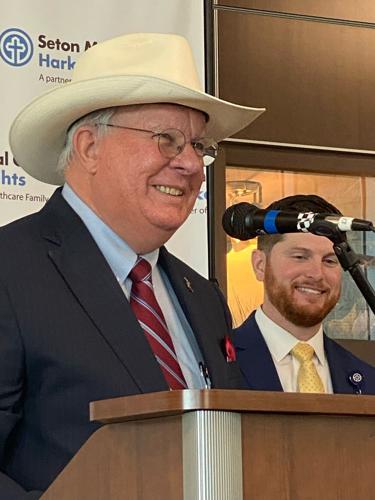 HARKER HEIGHTS — Former chief executive officers, community leaders, board members, current and past employees and residents gathered Friday morning to celebrate Seton Medical Center's tenth anniversary of providing care in Central Texas.
A crowd of almost 100 people met in the medical center's lobby to hear current CEO Patrick Swindle provide an historical view about Seton and introduce guest speakers.
The former leadership who spoke to the crowd included Seton's first CEO, Matt Maxfield, followed by Marty Bonick, CEO of Ardent Health Regional Services.
Melanie Smith, who has worked at Seton for the entire 10 years of its existence in Harker Heights, told the Herald that she began at the hospital when the only thing that looked to the public like a health care facility was a huge plot of land next door to Sam's Club in the early stages of construction.
Smith said, "We were open for business 10 years ago today and I'd never been involved in anything like this from literally the ground up. Our offices were in trailers located at the construction site."
CEO Swindle said, "It's been an exciting day to celebrate what we've accomplished as a hospital. We won't ever forget what Seton has meant to the residents of Harker Heights and the needs inside and outside of the county. We're seeing significant population growth here and it makes sense for us to grow with it. We have to continue to be creative."
Seton Medical Center Harker Heights is now an 83-bed acute care hospital that opened in 2012 offering an array of services such as cardiology, emergency services, a Level IV Trauma Designated Emergency Room, general surgery, orthopedic surgery, total joint replacement, gastroenterology, a dedicated Women's Center, diagnostic services and more.
Seton is also an accredited chest pain center and advanced primary stroke center. It is a joint venture between the Austin-based Seton Healthcare Family and Nashville-based Ardent Health Services.
Larry Mitchell, ABR, CRS, GRI
Texas Realtor®, Broker Associate
ERA Colonial Real Estate
254 681 5115
Chris Mitchell, Texas Realtor®
254 291 2832