Jack Dowling and Thaddeus Imerman | Herald Staff Reporters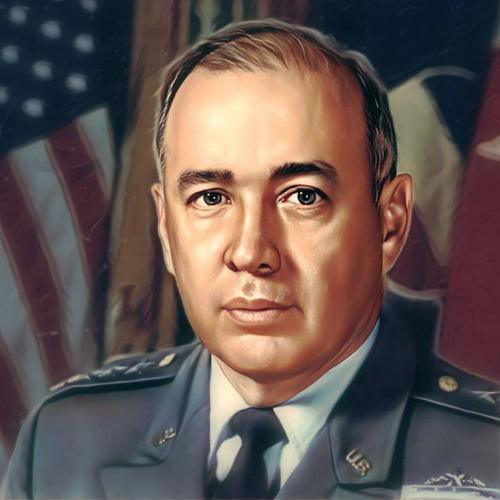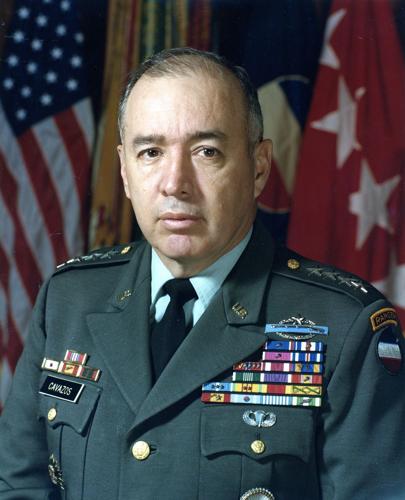 That's the name that the Naming Commission, an eight-member panel established by Congress in 2021 to consider and recommend new names for nine U.S. Army bases that are connected to Confederate generals, has recommended for Fort Hood. The name comes from retired four-star general and former Fort Hood commander Richard E. Cavazos.
The commission was created as part of the highly politicized National Defense Authorization Act of 2021, which was signed into law by Congress in December 2020 after overriding a veto by then President Donald Trump and required all military installations or buildings named after a Confederate soldier be changed. In total, the Commission reports that some 34,000 names were submitted for consideration.
There are 10 Army bases named after Confederates, and all renamed during the Jim Crow era: Camp Beauregard, Louisiana; Fort Benning, Georgia; Fort Bragg, North Carolina; Fort Gordon, Georgia; Fort A.P. Hill, Virginia; Fort Hood; Fort Lee, Virginia; Fort Pickett, Virginia; Fort Polk, Louisiana; and Fort Rucker, Alabama. A study has not yet been published to determine the financial cost to the Army to rename the installations.
Congress will officially receive the recommendations later this year.
Cavazos was "the greatest choice" and a man "more than worthy" of the honor, according to another former Fort Hood commander, retired Lt. Gen. Paul Funk.
"First of all, I'm elated," Funk said in a call to the Herald on Tuesday evening. "Personally, I knew Gen. Cavazos well. I regard him the most remarkable combat leader of my time in the Army — and even after."
While Cavazos commanded Fort Hood, Funk said he served as the principal staff officer for all matters concerning training, operations and plans for the 1st Cavalry Division.
"He continued to mentor several of us — including me — regarding how to fight, how to train and how to lead," Funk said.
Funk said that should Congress approve the recommendation of the committee, the change to Fort Cavazos is a change that "will stand the test of time."
Funk also described Cavazos as a brilliant — yet — down-to-Earth kind of man.
"He could speak to anybody — kings, presidents, (privates first class)," Funk said, adding: "He just was a hell of a guy."
Fort Hood garrison commander Col. Chad R. Foster released a statement regarding the potential name change Tuesday.
"It is important to remember that while the name of this post will change, the service and sacrifice by our Soldiers, Families, and Department of the Army Civilians will endure. This incredible legacy is what defines our installation," Foster said.
Killeen Mayor Debbie Nash-King issued a statement Tuesday evening regarding the possibility of Fort Hood becoming Fort Cavazos.
Her statement in full read:
"The City of Killeen and the Fort Hood community are long-standing partners. City leaders have stood beside our military comrades throughout the nationwide military base renaming recommendation process, which was an extensive and taxing procedure. We appreciate the Naming Commission and all who participated for their dedicated time and efforts.
"The City of Killeen had more than 23,000 citizens vote in our website renaming poll in April 2022, so we know many are passionate about this matter. As the Fort Hood Garrison Commander, Col. Chad Foster, stated, the legacy of the Soldiers' and families' service and sacrifice within our neighboring military installation is what defines it. The name of retired 4-star General Richard Cavazos is one to be honored and we will await the outcome from Congress."
John Crutchfield, president of the Greater Killeen Chamber of Commerce provided insight Tuesday regarding the potential impact of a name change to Killeen residents and businesses.
The chamber president said the Killeen government is under no obligation to rename city streets, such as Fort Hood Street, but if the city does do so, the city would have to pay for it; signage along the highway would be paid by the state, however.
Private businesses, too, would be under no obligation to change their names. Finally, Crutchfield said that he projects no financial impact of the legislation on the chamber.
Fort Cavazos was recommended to the panel by the Hispanic Veterans Leadership Alliance, who included that Cavazos was the U.S. Army's first Hispanic four-star general. Cavazos served for 33 years in the Army, and was awarded the Silver Star during combat in the Korean War. A school in Nolanville, Richard E. Cavazos Elementary, is named after him.
Cavazos died Oct. 29, 2017, at age 88, in San Antonio.
"The Naming Commission sought to find names that would be inspirational to the Soldiers and civilians who serve on our Army posts, and to the communities who support them," retired Admiral Michelle J. Howard, the chair of the Naming Commission, said in a statement. "We realized that we had more heroes than we did bases to name. And we were overwhelmed with the greatness of the American Soldier — from those who gave their entire adult lives to the Army, to those who sacrificed themselves in valorous acts. We were reminded that courage has no boundaries by man-made categories of race, color, gender, religion, or creed."
League of United Latin American Citizens National President Domingo Garcia said the following.
"LULAC is pleased that the Base Renaming Commission accepted our recommendation and is proposing to the Army that General Cavazos become the namesake of America's largest Army base. His life is an outstanding example for young men and women today of someone who excelled through hard work and sacrifice plus God-given leadership and talent," he said in a statement.
Analuisa Carrillo-Tapia, LULAC District Director for Killeen called the decision a "bittersweet" moment.
"We shall never forget either Vanessa (Guillen) or General Cavazos, and they will continue to be our heroes forever because they made change possible. For that, we are thankful. We stand in solidarity with our service members," she said.
The following names will be listed in the Commission's official Oct. 1 report to Congress.
Fort AP Hill, Virginia, to Fort Walker, for Dr. Mary Edwards Walker.
Fort Benning, Georgia, to Fort Moore, after Hal and Julia Moore.
Fort Bragg, North Carolina, to Fort Liberty.
Fort Gordon, Georgia, to Fort Eisenhower, for President Dwight D. Eisenhower.
Fort Hood, Texas, to Fort Cavazos, for Gen. Richard Cavazos.
Fort Lee, Virginia, to Fort Gregg-Adams, for Arthur Gregg and Charity Adams.
Fort Pickett, Virginia, to Fort Barfoot, Van Barfoot.
Fort Polk, Louisiana, to Fort Johnson for William Henry Johnson.
Fort Rucker, Alaska, to Fort Novosel, for Michael Novosel.
Herald staffer David Bryant contributed to this report.
Larry Mitchell, ABR, CRS, GRI
Broker Associate
ERA Colonial Real Estate
254 681 5115
LMSells@aol.com