12-6A SOFTBALL: Heights rallies in final at-bat to edge Belton 2-1
By Clay Whittington | Herald Correspondent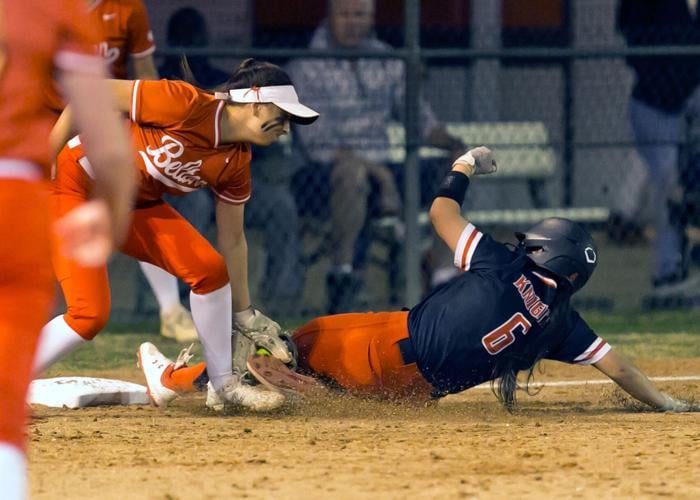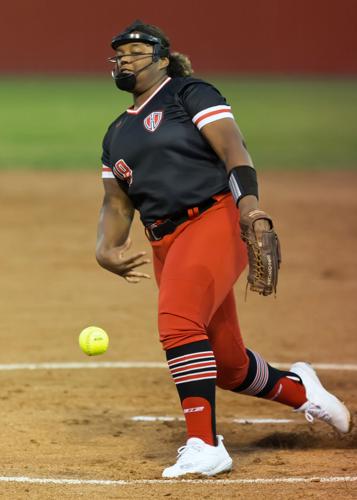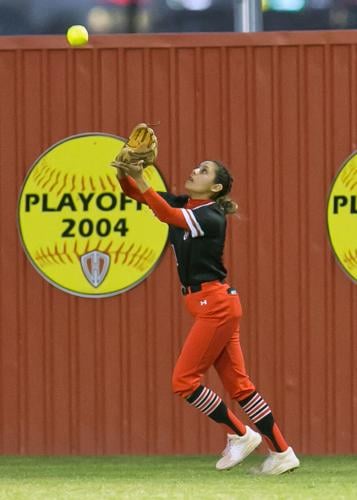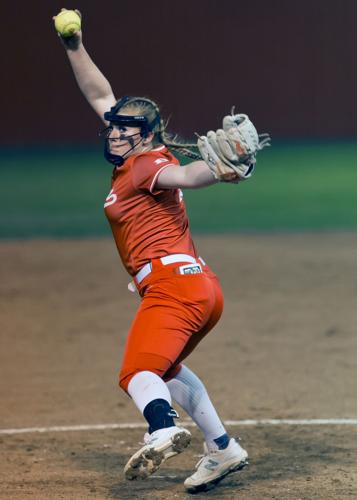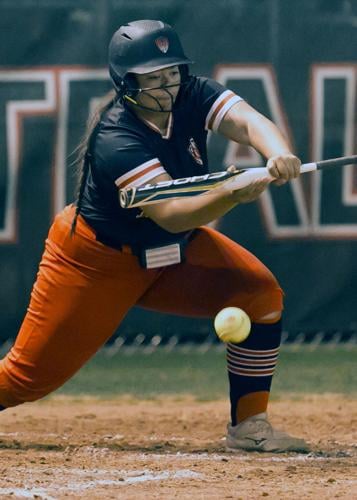 It was more than a win.
For the past three years, Harker Heights head coach Kye Robertson worked to establish the Lady Knights' program among the area's elite, and each year, progression occurred.
Perhaps no step was more significant than last year, when Harker Heights returned to the playoffs for the first time since 2004.
The accomplishment, however, has been rivaled.
Despite a delayed start due to lightning, gusty winds throughout and a late-game injury, the Lady Knights rallied from a one-run deficit in the seventh inning to defeat perennial power Belton 2-1 on Tuesday, and after the game, Robertson admitted the significance.
"I'm almost 100 percent positive this is the first time Harker Heights has beaten Belton in school history," he said. "We've been steadily climbing and getting big wins, but to finally get over the hurdle of Belton is just huge. Belton played a tremendous game defensively, so this was huge for my girls to see what happens
when you play as a team.
"I could see it in the girls' eyes — there was relief to get that win."
But for a majority of the contest, the atmosphere was tense.
After a 30-minute postponement to begin the game, the teams played to a scoreless tie through five innings, but Kaylee Rodriguez's RBI single sent teammate Jacci Myers across home plate, giving the Lady Tigers a 1-0 advantage.
The Lady Knights were unable to immediately respond, but a comeback began nonetheless.
Looking to tie the score in the bottom of the sixth inning, Harker Heights sophomore pitcher Nevaeh Brown was hit by a pitch in the elbow of her non-throwing arm, forcing Robertson to scramble for a replacement as the seventh inning began.
"I was telling the umpire that I was switching pitchers," he said, "and the girls yelled at me that she was good to go. Then, she shut it down in the seventh inning.
"And she was in pain."
Finishing the game with 14 strikeouts, Brown helped set the stage for the Lady Knights' to rally, and senior Chrisma Maulolo capitalized, connecting on a double to lead off the bottom of the inning. Moments later, Cerenity Hunkin's single scored the tying run.
Then, Evan Fuller hit a pop-up that was flung around by the wind before falling into the infield and allowing the go-ahead run to score.
Harker Heights (17-6-1, 2-1) finished with seven hits, while Belton had just two, and each team tallied a single error.
While it was a difficult victory to earn, that is what makes it special, according to Robertson.
"It was just a tremendous all-around team effort," he said. "I had some role players that really helped us by courtesy running or pinch hitting, and there is just a lot to be proud of.
"They finally saw that role players do far more than just watch the game."
Now, Harker Heights will look to build on the performance as it attempts to continue climbing the standings.
The Lady Knights return to action Wednesday, when they travel to Shoemaker with an opportunity to remain in early playoff contention.
Temple (3-0) sits atop the field with an unblemished record with Bryan, Copperas Cove and Harker Heights following one game back, while Belton (7-10-1), Ellison and Shoemaker each sit just outside the postseason picture with identical 1-2 records.
Robertson believes records are irrelevant, though.
"We have to continue to play together," he said. "We cannot overlook anybody. Last year, things were lopsided as Bryan dominated everyone, but this year, we have a level playing field. So, we have to be ready to play anybody.
"We have to be ready for every game, and it doesn't matter who it is against."
12-6A SOFTBALL
Temple 3-0
Bryan 2-1
Copperas Cove 2-1
Harker Heights 2-1
Belton 1-2
Ellison 1-2
Shoemaker 1-2
Killeen 0-3
MONDAY'S GAMES
Bryan 9, Shoemaker 1
Copperas Cove 16, Killeen 0, 4 innings
Harker Heights 2, Belton 1
Temple 12, Ellison 5
TUESDAY'S GAMES
Bryan at Killeen, 2 p.m.
Ellison at Copperas Cove, 2 p.m.
Temple at Belton, 5 p.m.
WEDNESDAY'S GAME
Harker Heights at Shoemaker, 7 p.m.

Larry Mitchell, Texas Realtor®

Broker Associate, ABR, CRS, GRI

254 681 5115

Chris Mitchell, Texas Realtor®

254 291 2832

LMSells@aol.com