Mayborn Science Theater offers spring break matinees and screening of 'Hidden Figures'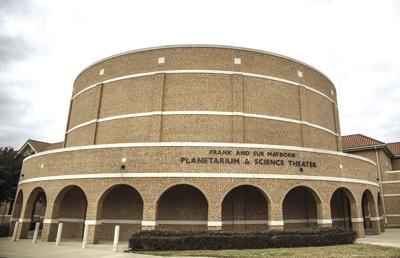 The Mayborn Science Theater, located on the campus of Central Texas College, offers spring break matinee shows on March 15 and 16. Four shows will air on both days. Tickets for the matinees are $5 per person, per show.
On March 15, shows start at 12:30 p.m. with "Exoplanets: Worlds of Wonder." At 1:30 p.m. is "Mars One Thousand One" followed by "Secret of the Cardboard Rocket" at 2:30 p.m. and the laser light show "Laser Mania" at 3:30 p.m.
The first show on March 16 is "Dinosaur Passage to Pangaea" at 12:30 p.m. At 1:30 p.m. is "Pandas: The Journey Home." At 2:30 p.m. is "Rusty Rocket's Last Blast" and the laser light show "Laser Retro" is at 3:30 p.m.
The Mayborn Science Theater also commemorates Women's History Month with a special screening of the feature film "Hidden Figures" on Saturday, March 19 at 6:30 p.m. Based on the true-life story of mathematicians Dorothy Vaughan, Mary Jackson, and Katherine Gobels Johnson, the film highlights their rise through the ranks of NASA alongside many of history's greatest minds specifically tasked with calculating the momentous launch of astronaut John Glenn into orbit and guaranteeing his safe return.
Inspired by the New York Times' number one best-selling book, "Hidden Figures," the movie stars Taraji P. Henson, Octavia Spencer and Janelle Monáe as the three women known as "human computers." They served as the brains behind one of the greatest operations in U.S. history and helped win the American-Soviet space race.
Tickets for "Hidden Figures" are $7 for adults, $6 for children aged 3-12 and half-price for Mayborn Science Theater members.
Larry Mitchell, Texas Realtor®
Broker Associate, ABR, CRS, GRI
254 681 5115
Chris Mitchell, Texas Realtor®
254 291 2832
LMSells@aol.com