Scouts serve up some breakfast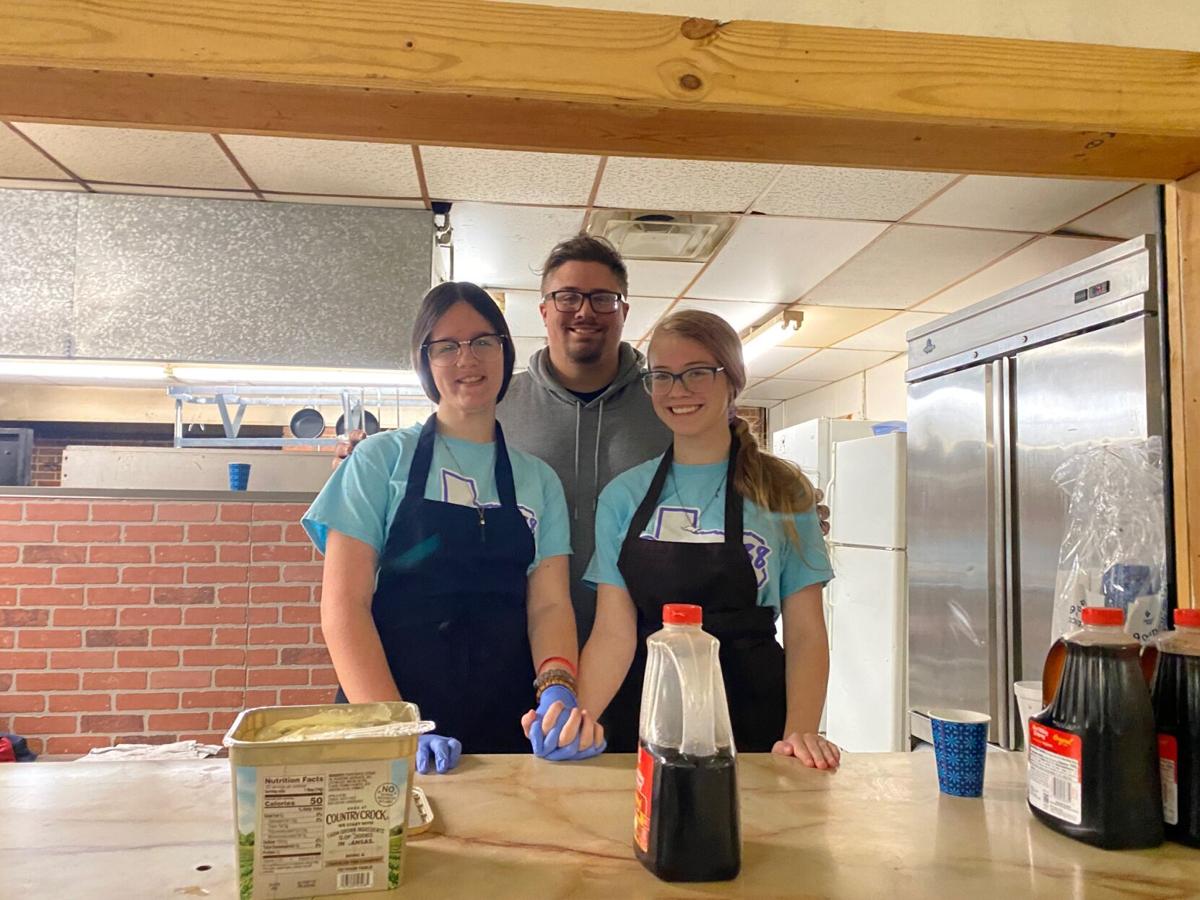 HARKER HEIGHTS — BSA Troop 238 came out to the Veterans of Foreign Wars Post 3892 on Sunday morning to cook and serve breakfast to benefit their troop.
John-Michael Gillapsy, 30, may not look like your ordinary Scoutleader. He's young, has long hair and has a tattoo of Donatello of the Teenage Mutant Ninja Turtles, but after talking to him, it's clear that he loves what he does and the girls of his Troop.
Gillapsy along with his daughter Bella, 13, and the other girls of Troop 238 came out to Harker Heights to cook up breakfast for members of VFW Post 3892 and residents as a fundraiser for the troop.
Troop member Haily Zettler, 13, said that she sometimes makes pancakes at home but Sunday was the first time she made pancakes for other people.
Melanie McConaghy, 66, of Harker Heights, said that the breakfast was wonderful with a big smile on her face.
The all-girl Scouts BSA Troop 238 has been active in the community for a little more than an year, forming soon after the By Scouts of America decided to allow girls to join the organization in 2018.
As a result of the change, the Boy Scouts of America have since changed their name to "Scouts BSA" as a way to allow both male and female members.
"They did a study and found that it was better to just have separate troops of boys and girls and our troop is all girls," Gillapsy said.
The girls had a great time making breakfast for the people who came out to Post 3892 on Sunday morning.
Larry Mitchell, Texas Realtor®
Broker Associate, ABR, CRS, GRI
254 681 5115
Chris Mitchell, Texas Realtor®
254 291 2832
LMSells@aol.com