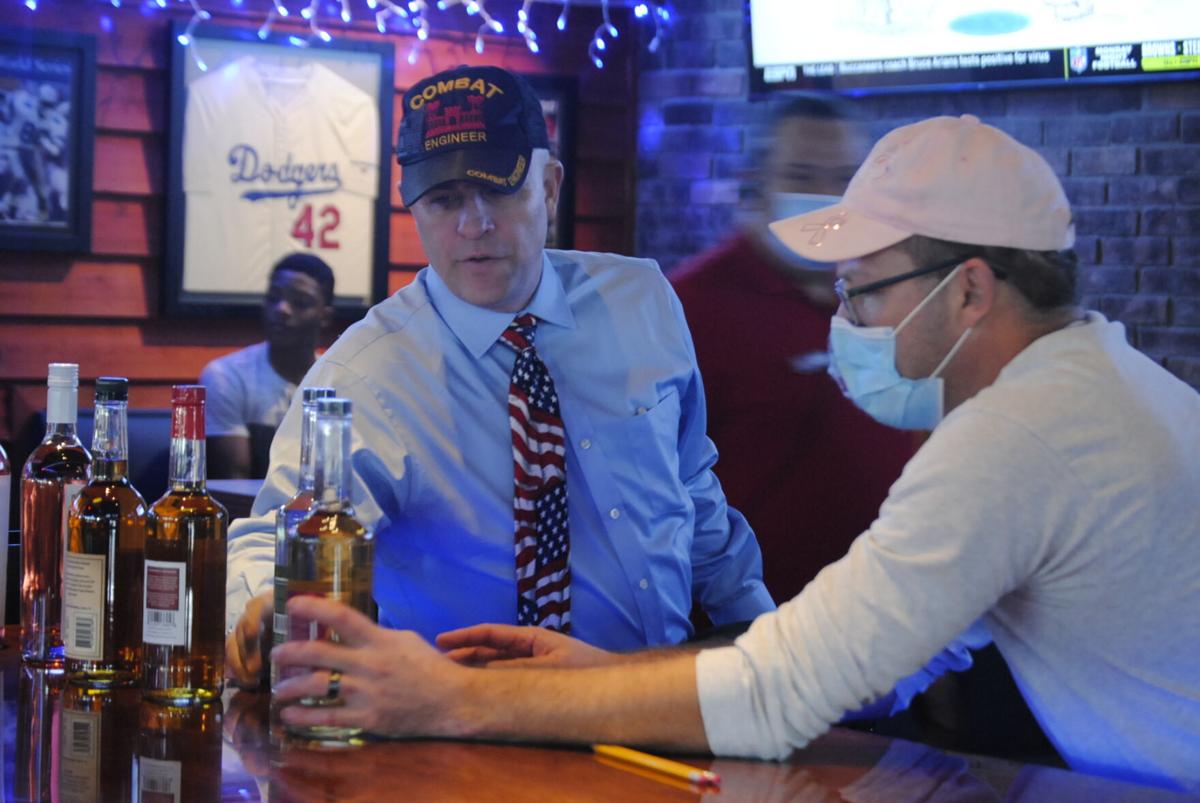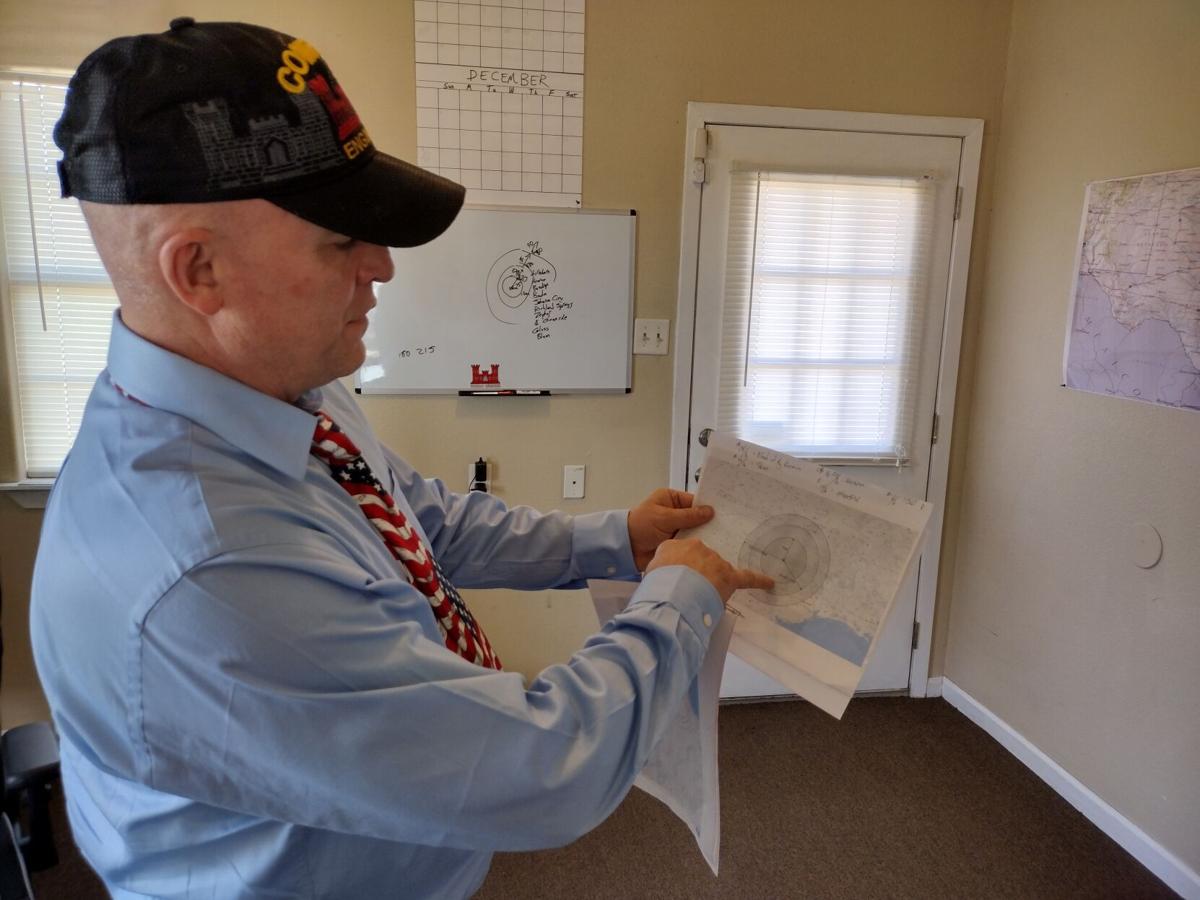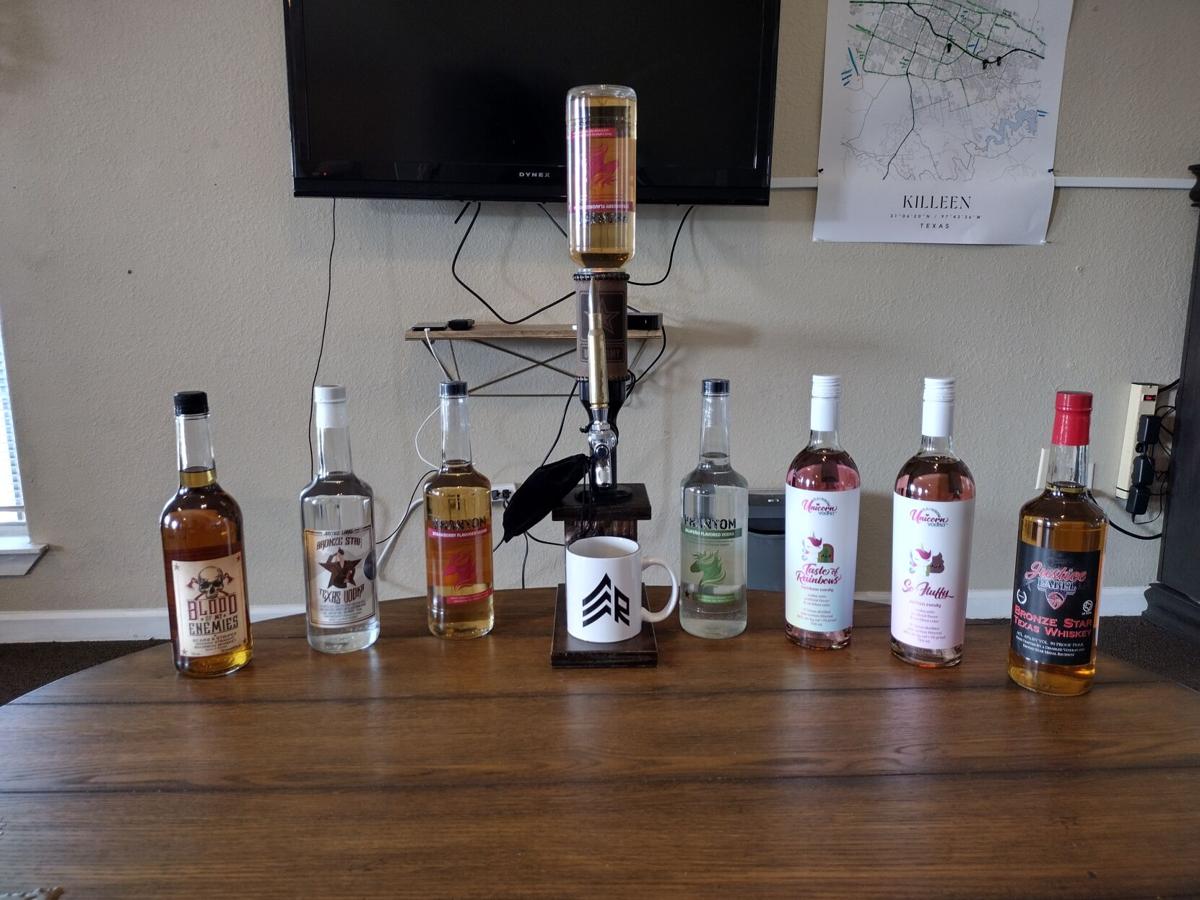 In the near future, area customers may begin to see some new spirits show up on the shelves of retailers or behind the bar of restaurants thanks to two men — both retirees from Fort Hood.
Retired Staff Sgt. Tim Ferch and retired Sgt. 1st Class John Valentine III have a friendship that has spanned several years, but that has been elevated to a business partnership with the creation of Phantom Wholesale Liquors, the only distributor with a permit in the Killeen area.
The company has contracted the services of Jason Justice, owner of Justice Label Distillery, to bottle the products it will distribute.
Justice Label Distillery is based out of Sinton, about a 30-mile drive northwest of Corpus Christi, and has been open since 2015.
The new distributor could quickly grow. Currently, Ferch said the wholesale company has a delivery radius of up to 215 miles from Killeen, which gets it close to the Gulf coast.
He said he has also had phone calls from retailers in Iowa, Indiana, Tennessee and Vermont that are interested in purchasing the products.
"I do have the international license to go out of state," Ferch said.
Ferch said he has already received so many commitments from retailers and restaurateurs that he has maximized Justice Label's capacity.
"I've already got probably 50 cities within Texas that are emailing me all the time and they want this, they want the strawberry," Ferch said.
All spirits Justice is contracted by Phantom Wholesale to bottle are created by veterans.
Justice said for him, he is more comfortable working and doing business with veterans than those in the corporate world.
"Interacting with veterans, it's just a lot more direct," Justice said in a phone interview Wednesday. "There's less talk and a lot more action when it comes down to actually doing stuff."
For Ferch, it goes back to Valentine's vision.
"It goes back to the very first days when I suppose he went into business at all is because he supports — and I through him support — veterans," Ferch said. "And we don't want to pick up Jack Hilliard (just) because it makes a lot of money. We want — even if we aren't making lots of money — we want to carry the veteran-owned brands because we want to help the veteran."
Some of the brands Phantom Wholesale Liquors is distributing are Justice's own vodka, a brand called Scars & Stripes, a brand called Rainbow Unicorn and Valentine's brand, Phantom — which will soon become the Sgt. Ritter label.
Justice said he met Valentine at a networking event for small-business owners in 2016 and kept in contact via social media.
He said Valentine and his nonprofit organization, Operation Phantom Support, helped him put on a beverage-tasting competition in 2018.
"From there, John wanted a Phantom Support vodka, so we sat down, went over everything and we started producing it for him," Justice said.
Ferch explained that things didn't go as Valentine had planned with Phantom after he created it in 2019, which Justice went into more detail about.
Justice said it was his idea for Valentine to begin the process of becoming a distributor.
"I planted the idea that John needed to start that," Justice said. "It's like, you know, you can control your sales a lot better than having to rely on distributor services. That was the big thing that he saw once we did get his product to market. He had a lot of difficulties dealing with a civilian-run distribution company, and I said, 'Just start your own, John. It's easy. You do some paperwork, you pay a fee and they give you your license.'"
When Ferch followed the project the remainder of the way and got the license approval from the Texas Alcoholic Beverage Commission on Dec. 21, he said reality started to hit.
After having frequently helped out at Valentine's Operation Phantom Support, he approached Ferch with a proposal in May.
"He said, 'I've had a process going to get my liquor license so that it could be legit,'" Ferch said. "He said, 'If you take it all the way through and get the license approved, I'll make you my CEO.'"
What had taken Valentine a couple years to start took Ferch about eight months to complete.
"It was a mountain of paperwork that was needed," Ferch said, adding that Valentine had become so busy.
He demonstrated with his thumb and index finger to show that at the end, the stack of paperwork to get the wholesale permit was about 2-3 inches thick. When he took over in the process, there were only five pieces of paper.
The permit is good for two years before it has to be renewed.
"It feels really neat because somebody like John trusts somebody enough that you can do that," Ferch said of his responsibility as CEO of the new company.
But Valentine, who is the owner of the new distribution company, did not assign Ferch as CEO without giving him guidance.
"He does a lot of the coaching," Ferch said. "… He's a great help."
Ferch said Valentine has taught him about profit margin and how to make the business more profitable as well as to be careful about looking at the contents of a liquor before distributing it.
"The liquor that is in one bottle and the liquor that's in another bottle, it might be the same exact liquor just with different stickers on it," Ferch said. "So it's just somebody with a different name selling it so they get a different price on it and stuff like that."
Those who are interested in working for the distributor can apply. Ferch said he is looking for sales representatives. He said he is hoping to bring aboard one sales person every couple months. He is also in search of a delivery driver.
The job posting for the delivery driver position can be accessed on Indeed.com by searching for Phantom Wholesale Liquors.
Larry Mitchell, Texas Realtor®

Broker Associate, ABR, CRS, GRI

254 681 5115

Chris Mitchell, Texas Realtor®

254 291 2832

LMSells@aol.com