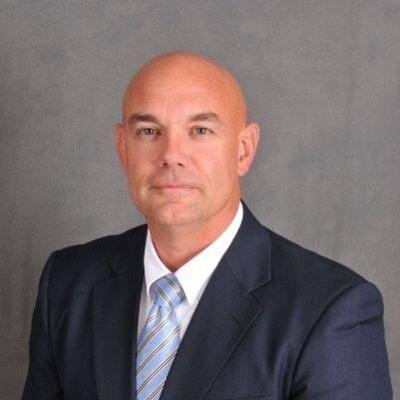 After 41 years of service, Jan Anderson, Central Texas College's dean of instruction, will be retiring but will be replaced by Daniel Fischer.
A former member of the United States Air Force, Fischer, served 10 years in the Community College of the Air Force as a faculty member, division chief, chief of faculty development, director of resources and director of education. After his military career, he served as dean of academics at Rasmussen College and director of counseling, disability and retention services at Del Mar College.
A first-generation college graduate, Fischer's educational achievements include an Associate of Applied Science degree in criminal justice, an Associate of Applied Science degree in instructional technology and military science, a Bachelor of Science degree in business administration/management, a Master of Arts degree (dual major) in human resource development/human resource management and Doctor of Education degree in organizational leadership. Fischer is also a proud member of the Air Commando Association and Kappa Delta Pi.
As CTC's new dean of instruction, Fischer will establish and maintain criteria for effective administration of instruction; provide guidelines and leadership to faculty/instructional departments and associate deans; and establish and monitor collection, evaluation and analysis of data relevant to student performance, instructor performance, curriculum, programs and departments.
Fischer's other duties include monitoring program development and performance and student enrollments; evaluating activities and revisions to update existing courses; participating in and directing the development of publications pertinent to policies and procedures for operation of educational and training programs; and ensuring quality pre-service and in-service training is provided for faculty administrative and support personnel.
"The opportunity to partner with all Central Texas College faculty, staff and administrators as we leverage our collective talents in service to our students and each other is indeed appreciated," Fischer said in a news release. "The dedication, commitment and passion for learning and teaching witnessed during initial visits across CTC's academic departments are inspiring. Each day brings greater clarity of purpose, position and mission. I look forward to teaming with faculty, staff and administration colleagues to collectively tackle both the planned and unplanned challenges of today and tomorrow while building upon our institution's 56-year legacy of excellence."
Larry Mitchell, Texas Realtor®
Broker Associate, ABR, CRS, GRI
254 681 5115
Chris Mitchell, Texas Realtor®
254 291 2832
LMSells@aol.com