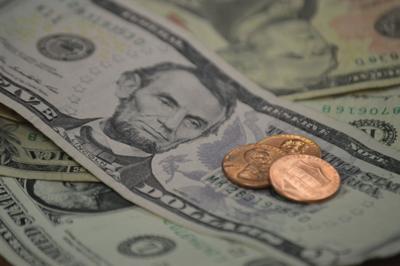 The family of Killeen resident Roxanne Sharbono was scammed out of more than $1,100 by a company pretending to be a loan company. Now, Sharbono wants to warn others so it also doesn't happen to them, too.
"I'm not doing this for help or pity, I just don't want this to happen to anyone else," Sharbono said.
Sharbono's longtime partner and fiance, Mario Forney, was on the internet recently searching for loans after losing his job before the holiday season.
"He found this site that said we were approved for a $5,000 loan, and we were completely estactic," Sharbono said. But the family would soon discover that there was something very off about this loan company.
"They would deposit money into his bank and then immediately request for us to send it back, which was strange because they didn't have us sign any paperwork beforehand and they only deposited the money into his account to 'verify that it was open'" Sharbono said.
The scammers tricked the family's bank by sending them online checks to further drain funds from Forney's checking account, Sharbono.
"We're so far in the hole that I don't even know if we're going to be able to get out of it," Sharbono said. "My autistic sons are not even going to have a Christmas this year."
To avoid scams always be wary of sites asking for personal information or pop ups to sites that are offering you money. It's always good idea to have an anti-virus software installed to further protect yourself as well, according to phishing.org, which offers tips to avoid being scammed.
Larry Mitchell, Texas Realtor®
Broker Associate, ABR, CRS, GRI
254 681 5115
Chris Mitchell, Texas Realtor®
254 291 2832
LMSells@aol.com