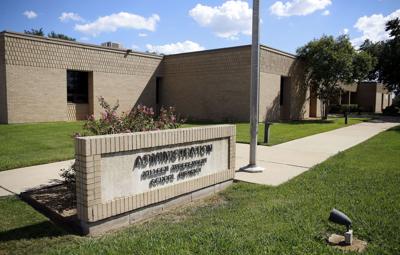 The Killeen Independent School District is considering paying current employees a stipend to entice staff to stay with the district for the remainder of the school year.
If approved by the district's board of trustees Tuesday, employees hired by Dec. 7 who remain employed through May 27, 2022, would be eligible for a one-time payment of $1,000 for full-time employees or $500 for part-time employees, according to the district's upcoming school board agenda.
Current employees would receive the payment in December, if the plan is approved Tuesday.
Employees who receive the one-time stipend who retire or resign before May 27 would have the stipend amount deducted from their final paycheck, according to the district's proposal.
Substitute employees would be eligible to receive a stipend based on the number of days worked throughout the 2021-2022 school year.
Funding for the stipends would be provided through federal emergency relief funding.
During the November school board meeting, Johnnie Williams, vice president of the Killeen Educators Association told the school board that teachers and staff are at their wits end.
"A lot of teachers are talking about the Christmas break — a lot of them may not come back, because the kids are trying to run the school," Williams said.
The stipend proposal will be up for a vote Tuesday evening at the district's regular school board meeting.
To view the board's full agenda and attachments in advance of Tuesday's meeting, visit https://bit.ly/3Dm8KHm.
The board meeting will begin at 6 p.m. in the district's administration building located at 200 N. W.S. Young Drive in Killeen. The meeting will also be streamed live at www.killeenisd.org/livetv and on KISD TV Channel 17.
Larry Mitchell, Texas Realtor®
Broker Associate, ABR, CRS, GRI
254 681 5115
Chris Mitchell, Texas Realtor®
254 291 2832
LMSells@aol.com