KISD board to vote on plan to tackle teacher shortage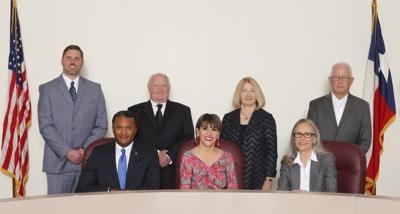 Amid an ongoing nationwide teacher shortage, the Killeen Independent School District is proposing to pay employees for every qualified teacher referred to the district.
The proposal will go up for a vote at the district's upcoming school board meeting on Dec. 7.
Under the tentative teacher referral incentive program, current Killeen ISD employees could receive a decent chunk of change if their referred teacher is hired by the district.
To be eligible, the current staff member must be identified by the new hire teacher as the referral source.
If the teacher is hired, the current staff member would receive half of their stipend up front and the rest at the end of the teacher's first year with the district.
According to the district, stipends will increase in amount per new teacher referred. An employee could receive a $500 stipend for the first referral, $1,500 for the second referral, $3,000 for the third referral.
Employees with the Central Administration Advisory Group, Human Resources Department, and KISD representatives at recruitment events are excluded from eligibility.
In October, the district said it was short 270 teachers.
Other items to be discussed during Tuesday's meeting include:
Alternative certification program reimbursement stipends
Resolution to provide employee retention stipends
Fiscal year 2022 General Fund Budget Amendment
School based health centers
TASB Policy Manual Update
Nolanville Elementary School replacement project
To view the board's full agenda and attachments in advance of Tuesday's meeting, visit https://bit.ly/3Dm8KHm.
The board meeting will begin at 6 p.m. in the district's administration building located at 200 N. W.S. Young Drive in Killeen. The meeting will also be streamed live at www.killeenisd.org/livetv and on KISD TV Channel 17.
Larry Mitchell, Texas Realtor®
Broker Associate, ABR, CRS, GRI
254 681 5115
Chris Mitchell, Texas Realtor®
254 291 2832
LMSells@aol.com