First impressions matter when you're getting ready to sell a house. Your home's curb appeal can help you earn top dollar—or it can send buyers running for the hills.
"Today's buyers are driven by curb appeal and look for exteriors that reflect their taste and appear well taken care of," says Tamara Moritz, a Realtor® at Coldwell Banker Realty in Austin, TX.
Even if the inside of your home is decked out with a top-of-the-line kitchen and bathrooms to die for, a dingy exterior will send the wrong message. These are the exterior projects you need to tackle before you list your house for sale.
1. Tidy up the trim
This one doesn't take a large budget or an arsenal of DIY skills: Simply walk around the outside of your home and look for areas that could use a quick pick-me-up.
"If a homeowner has strict budget constraints," Moritz says, "I suggest simple renovations such as recaulking corners and edges, or adding a fresh coat of paint with a complementary accent color on trim pieces."
2. Plan a painting day
You don't need to splurge on new siding to improve the appearance of your house—in many cases, a few coats of paint can do the trick.
"Paint is always the No. 1," says Chris Arienti, broker/owner of Re/Max Executive Realty in Franklin, MA. "Paint the shed, the trim work, and, of course, the house. There are few upgrades that rival the impact of a fresh coat of paint."
3. Freshen up the front door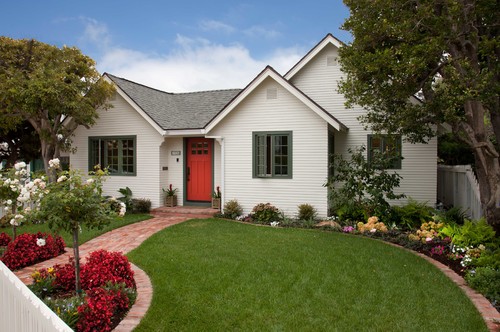 Doors are the eyes into the soul of the house.
OK, we made that up. But still—an attractive front door can be a serious selling point.
"Have an appealing front door, and make sure it is freshly stained or painted," says Suzi Dailey with Realty ONE Luxe in Dana Point, CA.
And don't forget to think about the path buyers take to the door: Be sure to replace rusted hardware and lights.
"Flowers and nice landscaping in the front yard make a world of difference," Dailey says.
4. Plant some low-maintenance greenery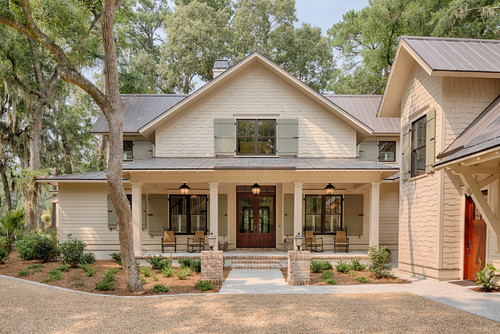 Speaking of foliage, it's a good idea to give your garden a little TLC before you list your home.
Arienti suggests adding greenery that's easy to care for. Perennials are a good investment—with nice lines, edging, and squared-off hedges.
And don't forget basic lawn maintenance.
"Manicure the lawn, and ensure it is cut properly," Arienti says. "Weed the garden beds."
5. Show the potential for outdoor entertaining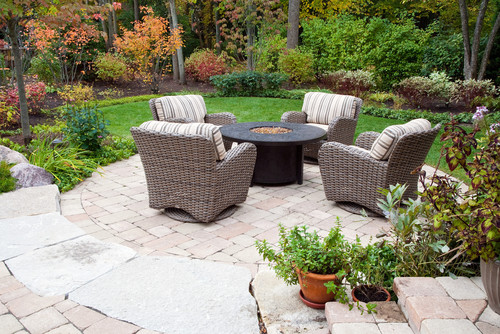 While you're working outside, look for places to create or stage space to entertain.
"Outdoor spaces are extremely popular and have become almost as important as the interior," Moritz says. "Adding an outdoor fire pit with seating or an outdoor kitchen can easily move a property to the top of the list for potential buyers."
6. Upgrade your windows to the world
Old windows aren't just an eyesore—they're also a red flag for buyers concerned about energy efficiency.
"Renovations that beautify a home's exterior while also adding energy-efficient elements are some of my favorites," Moritz says. "Replacing old, single-paned, metal-framed windows with energy-efficient wood casement or vinyl can make a big difference in the appearance of a home."
If it's in your budget, you may want to consider replacing divided windows with nondivided ones "to give the home a cleaner look," Moritz adds.
7. Match the exterior to the interior
Your home's curb appeal should give prospective buyers a taste of what's inside.
"The universal expectation is that a home's exterior is an introduction to the interior," Moritz says. "If the interior of a particular home is modern, the exterior should have similar features that are equally representative."
You should also consider the look of the other homes on your block—now is not the time to play up your personal style if it makes your home look like an outlier in the neighborhood.
"Younger buyers are especially interested in excellent curb appeal that fits the neighborhood," Arienti says.
Ultimately, you want the exterior of your home to create a feel-good moment when buyers pull up.
"Think about what you like to see when you drive up to a beautiful home," Dailey says. "Well maintained, welcoming, tasteful—it should put a smile in your heart."
8. Don't forget the garage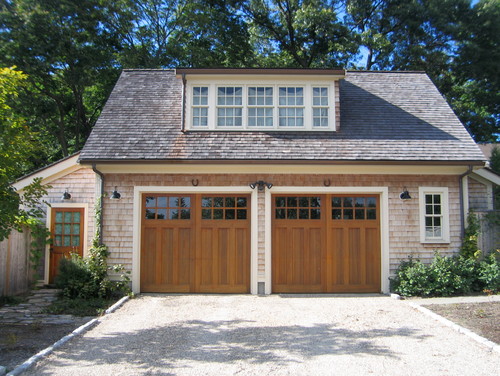 A clean, well-lit garage can help buyers visualize their stuff in your space. At a minimum, start by decluttering the garage (and the shed, if you have one).
Another trick to brighten up a garage: Let in extra light.
"Windows in the garage add much needed light to the interior garage space and can be a great add," Dailey says. "It then becomes a more light and bright space inside."
Larry Mitchell, Texas Realtor®
254 681 5115
Chris Mitchell, Texas Realtor®
254 291 2832
LMSells@aol.com