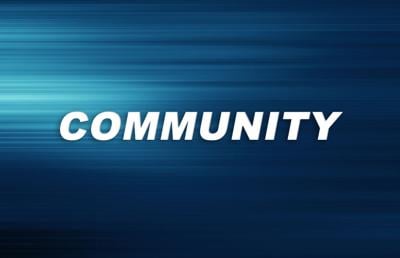 Many stores in the area will open early on Black Friday to give shoppers discounted deals on various products. Here is a list of some Black Friday deals residents in the Killeen-Fort Hood Area can expect.
The Killeen Ashley's Furniture will open its doors at 7 a.m. and close at 10 p.m. The store has several deals including a store wide deal of up to 50% off select in-store items. Bar stools are 60% off, living room seating is up to 45% off, cookware sets up to 60% off.
Best Buy will open at 5 a.m. on Friday and all online deals are good through Saturday. Save up to $500 on windows laptop or up to $1,000 on select treadmills.
Customers can also get a free $100 or $200 e-gift card with the purchase of two appliances totaling $999 or more and up to $300 e-gift card on select Samsung appliance packages.
Big Lots will open its doors at 6 a.m. Friday. The store's Black Friday deals are good until the Nov. 28 both in store and online. Get 50% off all toys, 20% off all trees and Christmas decor, 25% off on gaming furniture and save 25% on holiday bath accessories.
Lowes will open at 6 a.m. on Friday. The store had multiple buy-one-get-one-free deals on tools and accessories. Customers can save up to $750 on select appliances and receive free local delivery for appliances $299 or more.
Petsmart will open from 7 a.m. to 9 p.m. on Friday. Save 50% on calendars and gift sets, and 50% on select small animals. The store also has other deals such as buy three dog or cat treats, get two more free.
Target will open at 7 a.m. and all online deals are good through Saturday. Save on furniture and appliances like the Power XL 10-quart dual-basket air fryer for $99.99, or get a free $50 gift card when you buy any Oculus Quest 2 VR Headset. The store also has deals on clothing such as 30% off on select sweaters.
Area Walmart stories will open at 5 a.m. Friday. Walmart has Black Friday deals on various kitchen appliances, electronics, toys and furniture. Save $90 on an Apple Watch S3 for $109, or save $50 on Beat solo pro headphones for $99. Residents can also save $101 on the Saluspa Hollywood Portable Spa, priced at $230.
Larry Mitchell, Texas Realtor®
254 681 5115
Chris Mitchell, Texas Realtor®
254 291 2832
LMSells@aol.com