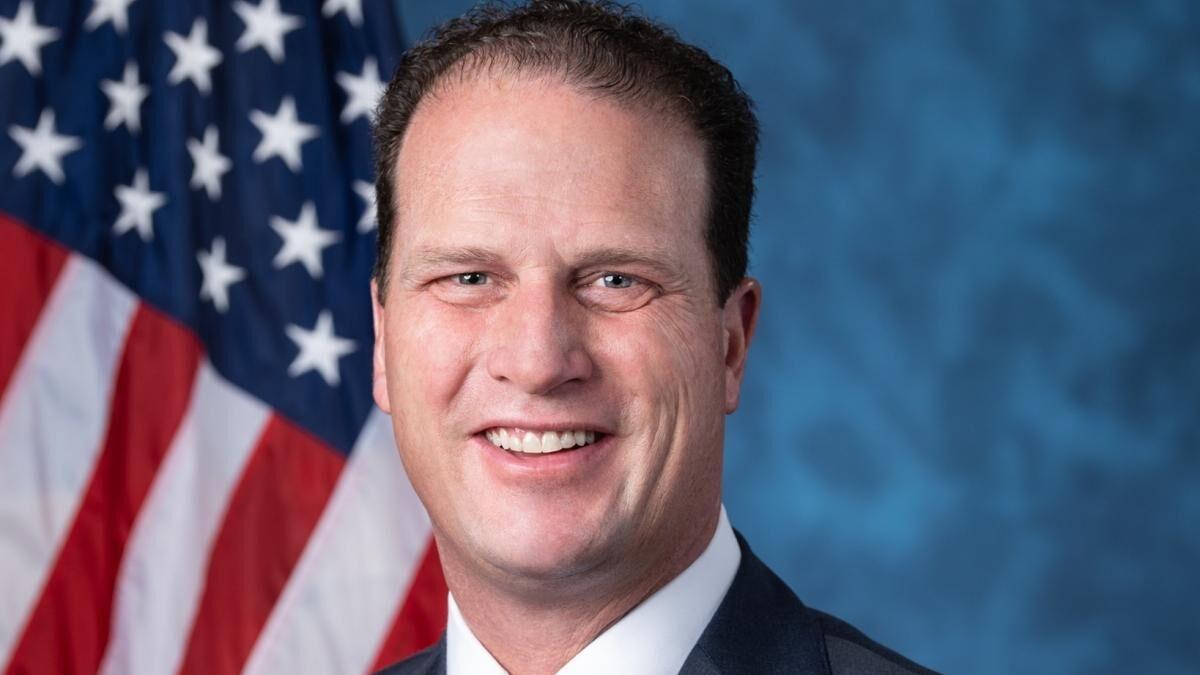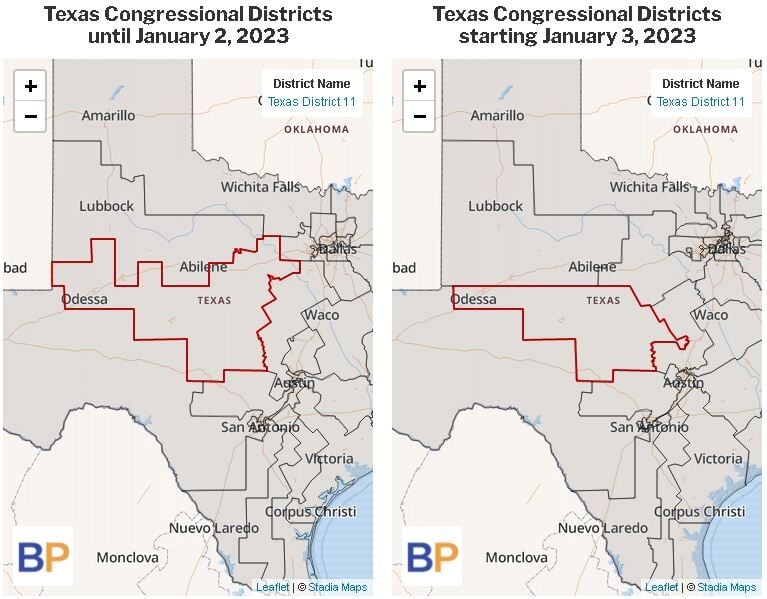 Although elections are sometimes riddled with uncertainties, there is one thing that will be certain in November 2022: Killeen, some Harker Heights, and all Lampasas County voters will elect a congressional representative.
During the third called legislative session of the fall, Texas lawmakers tackled redistricting that led to significantly different maps for the local area.
Who is the incumbent for the district that now swallows up Lampasas County along with all of Killeen and parts of southern Harker Heights and will appear on Republican primary ballots in March?
His name is August Pfluger II, a Republican incumbent from San Angelo, some 180 miles west of Killeen. He has officially filed for reelection to his District 11 seat and will appear on Republican primary ballots for said areas in March.
Though all of Fort Hood will fall under the new District 31 — in which Rep. John Carter, R-Round Rock, will seek reelection — Pfluger's status as a veteran may resonate with the area's soldiers, veterans and retirees.
Pfluger graduated from the United States Air Force Academy in Colorado in 2000. Upon commissioning, he went to pilot training and served in a variety of roles, including as a fighter pilot, a commander, a NATO officer and working in the National Security Council as an advisor to former President Donald Trump.
As a pilot in the Air Force, Pfluger said he has flown the F-15 Eagle and the F-22 Raptor.
"I supported a lot of ground activity that there's no doubt soldiers from Fort Hood were involved in — both in Iraq and Syria," Pfluger said.
The 43-year-old Pfluger still serves in the Air Force Reserves, holding the rank of colonel. He said that should he win reelection, he is looking forward to representing the area.
"I'm really looking forward to working with the community and making sure that those who serve Fort Hood directly — and those small businesses that support it indirectly — that we can continue to make sure that the Fort Hood mission is ready and is able to meet the challenges and threats that we're going to be facing in the next generation," Pfluger said.
He is one of 91 veterans currently serving in Congress — 74 in the House and 17 in the Senate. Of the 91, 28 are Democrats and 63 are Republicans. Fifteen, including Pfluger, are first-time lawmakers.
Ninety-one veterans serving in Congress is the lowest number since at least World War II, reported the Military Times.
Pfluger, a first-term representative, said his status as a veteran influences how he votes on the House floor.
"When I talk about national security, that's a nonpartisan issue," Pfluger said. "So I think my service in the military prepared me for this role. Of course there's partisan issues, but when it comes to the security of this nation, that should be nonpartisan."
Pfluger added that he is part of a caucus called "For Country," which is made up of veterans in Congress — from both sides of the aisle — who meet once a week to discuss important issues.
"We pass major legislation together for the good of the country," Pfluger said. "That's what serving in the military taught me. That's what I've done in my first year, and that's what I'll continue to do in future service."
He is also the ranking member of the subcommittee for intelligence and counterterrorism within Homeland Security.
One piece of legislation Pfluger said he introduced recently would require the Department of Homeland Security to research and report back to Congress on any kind of information on the prisoners released from the Parwan Detention Facility at Bagram Air Base in Afghanistan by Taliban fighters in August that could negatively impact the U.S., such as country of origin, potential terrorist affiliations or any other information.
"I think there's a lot of soldiers at Fort Hood that served in Afghanistan — and their families — that would be very interested in this particular piece of legislation," Pfluger said.
During his first term in Congress, Pfluger has prioritized issues of national security along with issues from the energy sector and agriculture.
District 11 currently has a wide range of interests, primarily from the oil and gas industry with West Texas cities such as Odessa and Midland, as well as agricultural interests of its rural towns and counties.
Pfluger said those areas of interest will continue to be his top priorities should he get reelected.
"I'm working on a bipartisan piece of legislation for the energy sector that basically would open up markets and access to markets worldwide for (liquified natural gas)," Pfluger said. "I've got a number of Democrats and Republicans that are signed up on it. It's also in the Senate."
The new District 11 will jut into Harker Heights, with the border going east on Knights Way to Comanche Gap Road. Some of Harker Heights will be included in the district.
The new district stretches from as far east as Harker Heights to as far west as Notrees, an unincorporated community in Ector County with a population of 23, approximately 30 miles from the New Mexico border.
The distance from Comanche Gap Road in Harker Heights to Notrees is around 350 miles. To put this in perspective, it would take someone living on Comanche Gap Road approximately 5 ½ hours to drive to the other side of the district.
Aside from his status as a veteran and serving in a district with a wide range of interests, Pfluger is a family man. He is happily married for nearly 20 years. He has three daughters who are aged 6, 11 and 14.
Potential voters looking for a chance to meet him may get their chance soon. Pfluger said he plans to make trips to the Killeen area soon to campaign for the upcoming March 1 primary.
Larry Mitchell, Texas Realtor®
254 681 5115
Chris Mitchell, Texas Realtor®
254 291 2832
LMSells@aol.com