Larry Mitchell, Texas Realtor

Broker Associate, ABR, CRS, GRI

254 681 5115 Cell

LMSells@aol.com

ERA Colonial Real Estate

Harker Heights, Texas  76548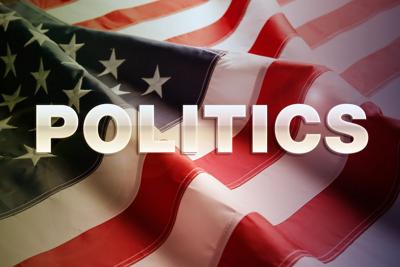 For the second straight day Wednesday, more than 6,000 Bell County residents voted early in the Nov. 3 election.
Of the total recorded Wednesday, 4,346 residents voted in person at six Bell County polling locations. Another 1,813 ballots were received by mail, for a total of 6,159.
The biggest jump in the number of voters was seen at the Rosa Hereford Killeen Community Center, where 1,055 ballots were cast Wednesday, up from Tuesday's total of 792.
Harker Heights saw a bump in voting numbers at the Recreation Center, with 670 ballots cast Wednesday, up from 583 Tuesday.
The Killeen annex on Priest Drive had a slight dip in voting numbers, with 529 ballots cast Wednesday, down from Tuesday's total of 572.
Coryell County reported 1,005 and 608 for its early voting locations in Copperas Cove and Gatesville, respectively, making for daily totals of 2,254 and 1,388, respectively, and 3,642 overall as of 5 p.m. Wednesday.
Lampasas County reported 798 on Tuesday and 751 on Wednesday, with ballots by mail received through Oct 14 totalling 387.
Bell County election officials released turnout numbers late Tuesday for the first day of early voting. Many county locations still had lines of voters at 5 p.m. when the polls were scheduled to close.
In the county, including mail-in ballots, a total of 6,097 ballots were cast Tuesday. The numbers were posted to the Bell County Election Department website at 9:53 p.m. Tuesday.
Of the total, there were 2,511 mail-in ballots counted. From highest to lowest turnout, the in-person locations reported 792 voters at the Killeen Community Center, 583 at the Harker Heights Parks and Recreation Center, 572 at the Killeen Bell County annex, 559 at the annex in Belton, 544 in Salado and 536 at the Temple annex.
Long lines were observed all day at polling locations, including the Killeen Community Center, where lines stretched into the parking lot of nearby softball fields.
Despite the long lines, the turnout numbers did not come close to breaking first-day records.
In 2016, Bell County voters set records for opening day of early voting by casting 9,101 ballots.
The president of the Killeen branch NAACP and local political experts said Wednesday that the numbers seem about right for the turnout they witnessed.
TaNeika Driver-Moultrie, Killeen branch NAACP president, responded to the numbers via email Wednesday.
"From what I saw, people just kept coming and coming; and, the lines kept getting longer and longer," Driver-Moultrie said via email. "The voters are sending a message, loud and clear, by their actions."
Early voting in Texas was extended by a week this year due to the coronavirus pandemic, and will conclude Oct. 30. Election Day is Nov. 3.
Driver-Moultrie said she believes the extra week of early voting will help voters who may be undecided, and she said she thinks it will lead to a record-setting voter turnout overall.
"I'm very pleased with the voter turnout, the voters, their tenacity and their attitude," Driver-Moultrie said. "People are wearing their mask and maintaining the 6 feet of social distance rule."
Chairs of the Republican and Democrat parties in Bell County concurred.
Nancy Boston, chairman of the Bell County Republicans, said she expects turnout to increase as the process becomes more efficient.
"I think, for all things considered, it wasn't a bad turnout," Boston said. "But I think as we go along, the lines will not be as long and the election people will be able to handle these voters in a much more, orderly fashion."
Some voters waited in line for hours despite a pandemic and various issues with some check-in machines.
Boston said it is always a recommendation of hers to wait one or two days to vote.
"Don't everybody try to vote the first day, because they're just setting up the equipment and getting used to the whole process," Boston said.
Chris Kelley Rosenburg, chairman of the Bell County Democrats, said the folks who stood in line to vote Tuesday make her proud to be a Texan.
"I am pleased that 6,097 voters were able to cast their ballots yesterday on the first day of an expanded Early Voting week in the middle of a pandemic," Rosenburg said via email. "The number is particularly impressive given the technical problems we had with the e-poll books."
Rosenburg said turnout is measured at the end of the election, not the beginning.
She said she hopes the county will increase staffing in its election department, add early voting locations and hours "to ensure that all Bell County residents have every opportunity to vote."
Coryell County officials also reported a high turnout for day one Tuesday.
Including mail-in ballots, Coryell County reported a total of 3,301 ballots cast.
Copperas Cove city spokesman Kevin Keller said people waited in long lines for the polls to open at the Copperas Cove Civic Center.