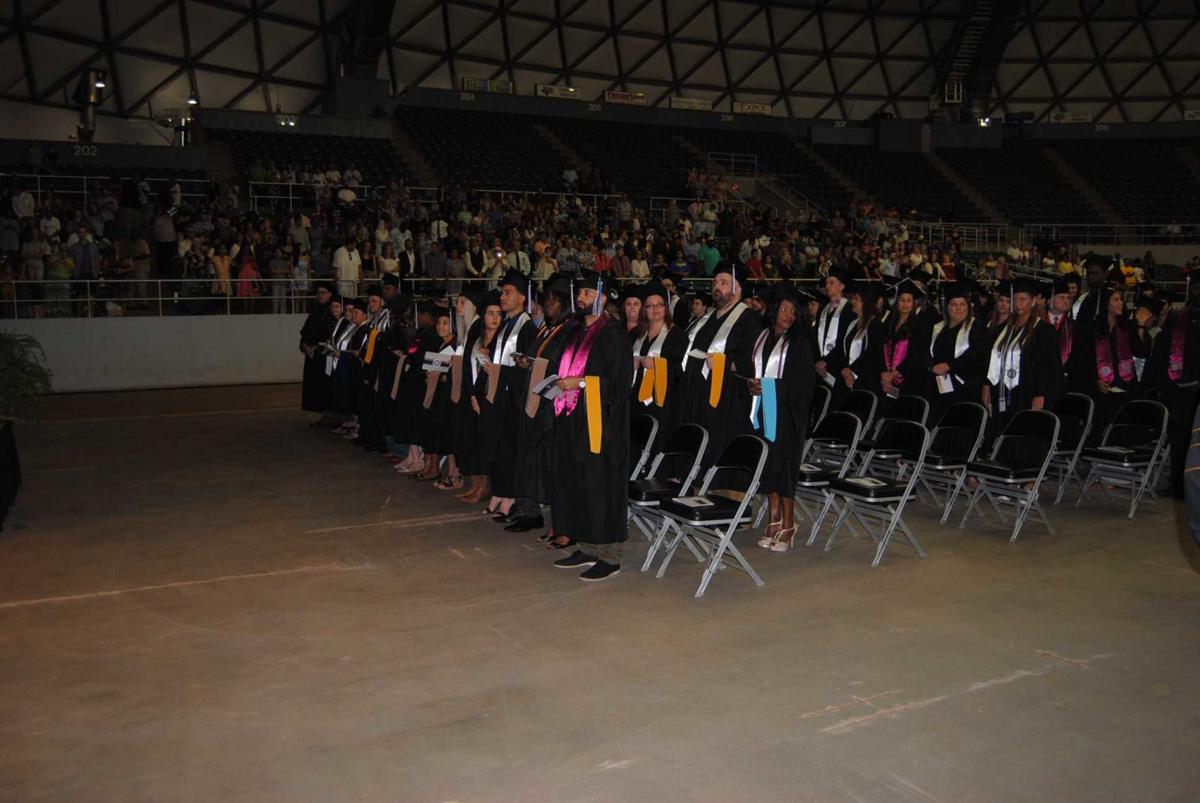 BELTON — The Bell County Expo Center was the site of the summer graduation for Texas A&M University-Central Texas on Saturday.
Nearly 140 graduates and undergrads received their degrees Saturday.
Peg Gray-Vickrey, the provost and vice president for academic and student affairs opened the ceremony around 10 a.m. and welcomed all the graduates and their families and friends.
Once the ceremony began the students receiving their master's degree went first, followed by undergraduate students.
Alandra Parker is the president of the Human Resources Warrior Team and a graduate student. She was their to support her friend and mentor Kaden Galloway who graduated with a masters in human resources. Galloway is the outgoing president of the team and Parker could not have been more proud.
After the ceremony, all of the students went out of the Expo Center and met with their families.
Clint Edens was one of the students who graduated and he received a bachelor's in business management.
"Excellent, great, amazing," Edens said about how he was feeling.
"It's always been a goal and now the goal is to go to law school," he said.
Samantha Garland received a bachelor's degree.
"Shocked and stunned," Garland said. "I never thought I could but once I started, I knew I could do it."
Damon Garland is Samantha's husband and he was with her following graduation.
"I'm proud of her, I'm happy," he said.
Of the 139 who received degrees Saturday, 63 were from Killeen, 15 from Copperas Cove, 13 from Harker Heights and 12 from Temple.