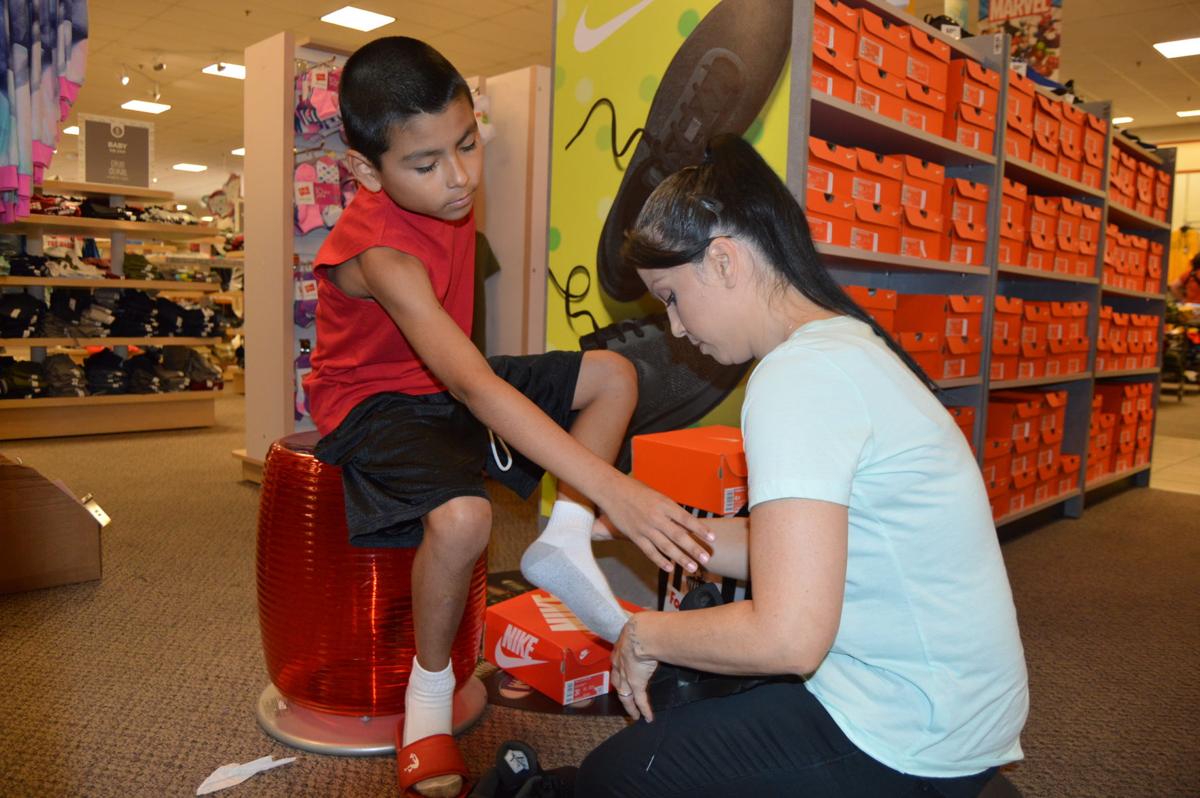 Nearly everything in the store is on sale at JCPenney in Killeen this weekend. The sales qualify in conjunction with the sales tax exemption.
The store's general manager, Geri Mitchell, touted the weekend's sales.
"It's not just the 8.25%, it's the other discounts we got," Mitchell said. "It's the marketing that's going to drive us."
In the salon, JCPenney is also offering $10 haircuts for kids.
The tax holiday is important for Mitchell's customers.
"Even though we are a military town, not everybody is military, so they can't go on post to shop tax-free," she said. "This gives them an opportunity to save money."
JCPenney in Killeen began to get busier as people looked to take advantage of the savings.
Some people came from as far as Belton and Temple to shop at the Killeen JCPenney.
"I actually took the day off to beat the crowds," said Missy Lathrop, a Belton resident. She brought her daughter Haley to shop for clothing. Lathrop said she loves JCPenney because of all the good deals.
April Vasquez from Temple brought her three children — Gabriel Vasquez, 9, Angelique Gonzalez, 14, and Eli Rodriguez, 16.
Vasquez came all the way from Temple, because Killeen has a greater variety of options. She hoped to get all her shopping done before Saturday.
William Stapler, 18, a 2019 graduate of Harker Heights High School was shopping with his father for a business casual outfit. On Sunday, he will move into campus housing at the University of Oklahoma. Stapler will be an Air Force Reserve Officers' Training Corps cadet and needs the business casual outfit for the welcome dinner on Monday.
The sales tax holiday continues through Sunday, and applies for most school supplies, clothes, shoes and jackets.
Other stores in the Killeen area are offering deals in conjunction with the tax exemption. The sales tax holiday applies at all retailers in Texas on qualifying items.