What's coming in the construction at Nolan Middle School?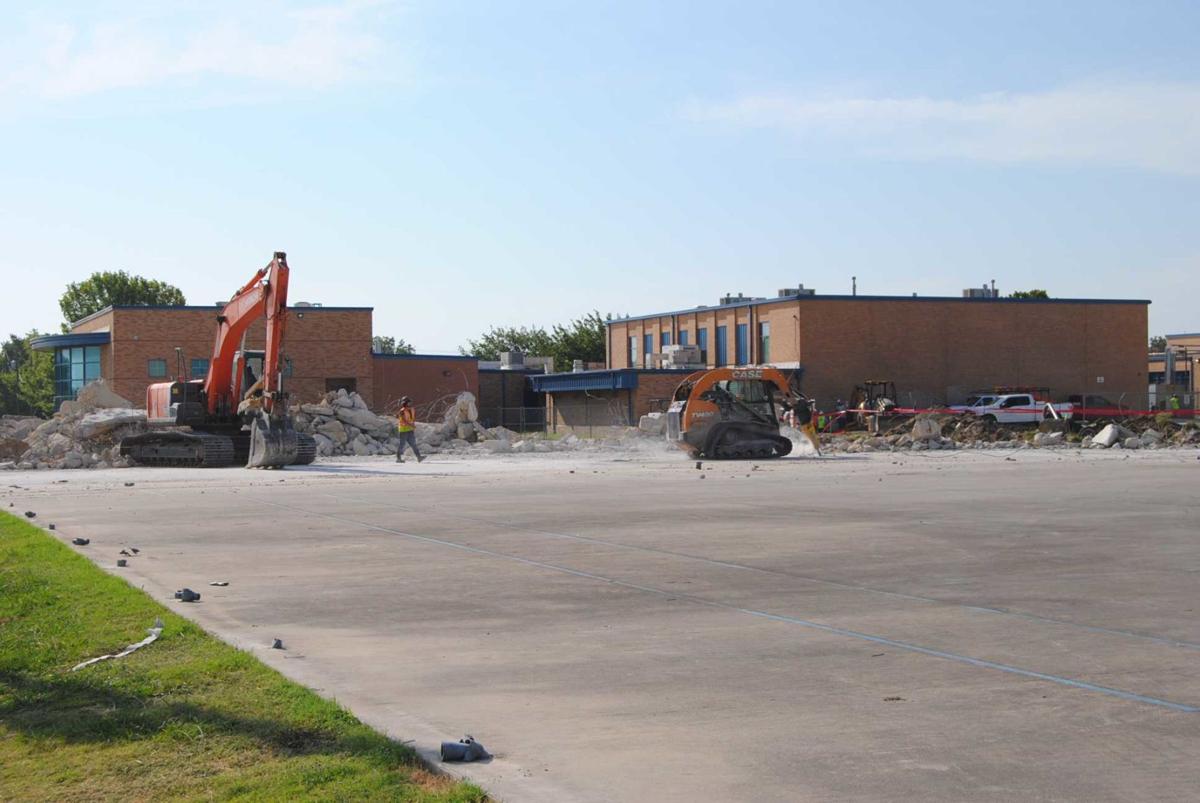 Construction workers continued to remove the concrete from the outside basketball court at Nolan Middle School in central Killeen on Wednesday.
The Killeen Independent School District is awaiting a building permit from the city to begin earthwork and utility installation, according to the district.
Nolan Middle School is set to close after the 2019-2020 school year. A new elementary school is scheduled to be built on the land that is currently the athletic field at Nolan.
This new campus will house the Clifton Park and Bellaire elementary school populations. The cost of the new school will be $40 million, as part of Killeen ISD's voter-approved $426 million construction bond program.
Demolition of tennis courts and the basketball court is underway and demolition of the football field house and concessions will begin in the next couple of weeks. Minor parking lot work will be done as well to create a reconfigured traffic flow, according to KISD spokeswoman Taina Maya.
"We anticipate major construction activities to begin in September, pending receipt of building permits. Earthwork and utility installation will be the first activities to occur. Concrete piers and the building foundation are scheduled be installed between Dec. 2019 and March 2020, and the building should begin to go vertical around Feb. 2020. The project is scheduled for substantial completion in Feb. of 2021 and the new facility will open in Fall of 2021," Maya said in an email.
A new middle school in Harker Heights that is scheduled to open in the fall of 2020 will be named Nolan Middle School.