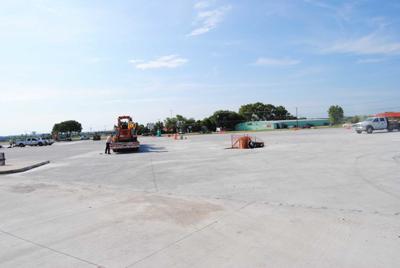 The construction at Ellison High School in Killeen is continuing and the concrete for the parking lot has been poured.
Lines are not painted on the lot yet and workers were continuing work this morning.
The parking lot renovation is costing the Killeen school district $2.24 million out of the Strategic Facility Plan budget.
Most of the work on the parking lot will be done by Aug. 16 but the construction company has until mid September to complete the project, according to the district.
The first day of classes for students in the district is Aug. 26.