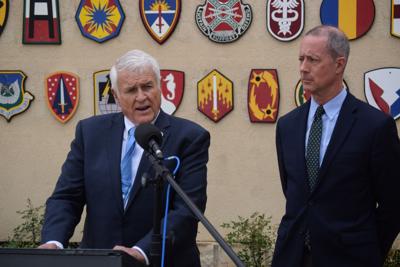 Washington — U.S. Rep. John Carter, R-Round Rock, released the following statement Friday after House Democrats passed the National Defense Authorization Act, or NDAA.
"For decades the NDAA has been widely bipartisan, but unfortunately, this year, the House Democrats decided to play political games with our military's funding authorization," Carter said. "By making arbitrary funding cuts and cutting the military personnel accounts that handle troop pay, housing and benefits by $1.2 billion, Democrats are signaling that politics is more important than our men and women in uniform."
Carter also said he submitted an NDAA amendment to the House Rules Committee to give a 4% pay raise to the troops, but his amendment was blocked by the Democrats.
"I persevered and offered it again as part of a motion to recommit today (Friday), and once again, Democrats blocked it," he said.
"As a representative of Fort Hood, I will not support legislation that falls short of taking care of the soldiers I represent," Carter said. "I hope that House leadership will take a good hard look at fixing the major issues of this bill to get it to the President's desk."