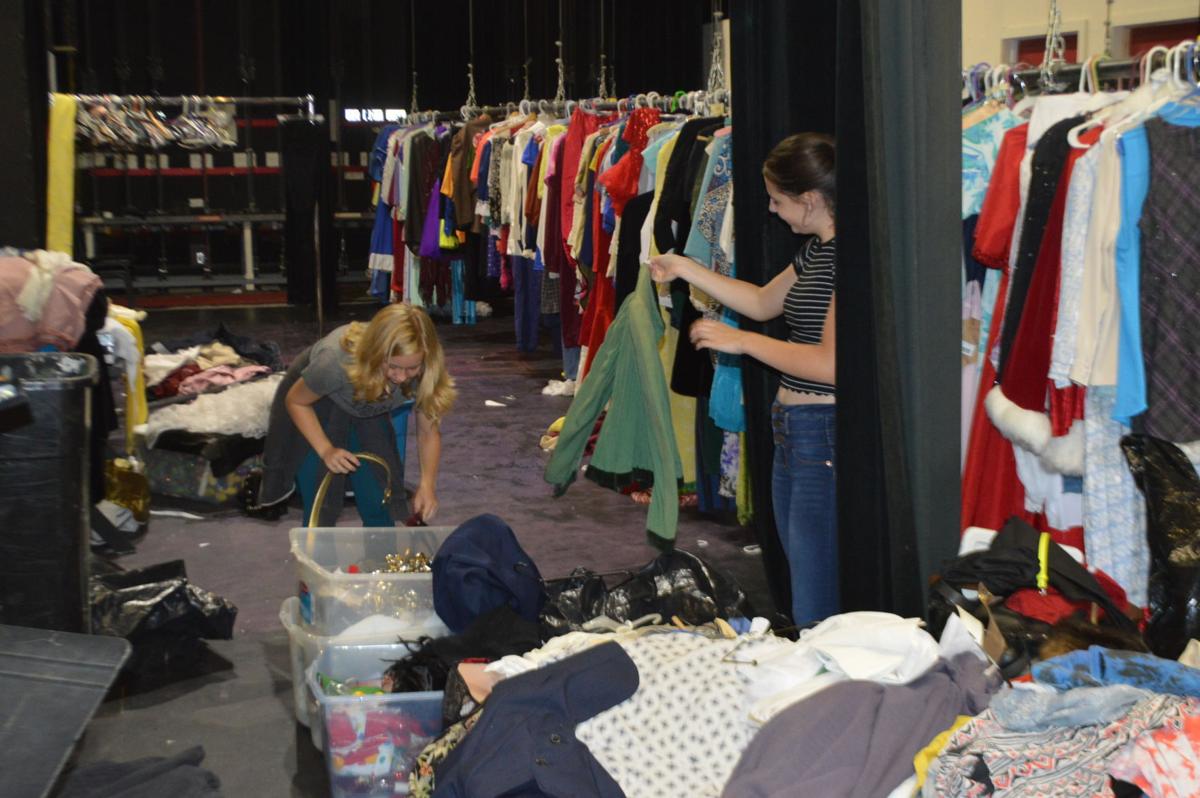 Vive Les Arts Theatre in Killeen has decided to sort through some of their costumes, props and set pieces as they now have a new executive director.
The VLA board approved the hiring of Jami Salter as the new executive director of the community theater organization last week.
This was the first theater cleanup day since she has been appointed. The clean up day was mainly to clear out some space and get rid of some things no longer needed.
Salter gave an example of a wooden frame on a shelf in the back of the stage.
"There is no written record of this ever being used, and I don't think we will ever use it," Salter said.
In addition to the cleanup, Salter also has some bigger plans for the theater.
"Eventually we are going to replace the stage lights, we are going to get new curtains, we are going to repaint the area where people will sit to watch. The lobby has already been redone and it looks beautiful," Salter said.
For the most part, the cleanup was Salter's first project as the new executive director. She previously worked as a theater teacher in the Killeen Independent School District for about 15 years.
She said her transition could not have been any smoother. "It has gone extremely smooth. They have welcomed me with open arms and the community has been super supportive of me taking on this role," Salter said
Larry Mitchell, Broker Associate
Click Here to See What Your House is Worth
Jim Wright Company
254 681 5115 Cell