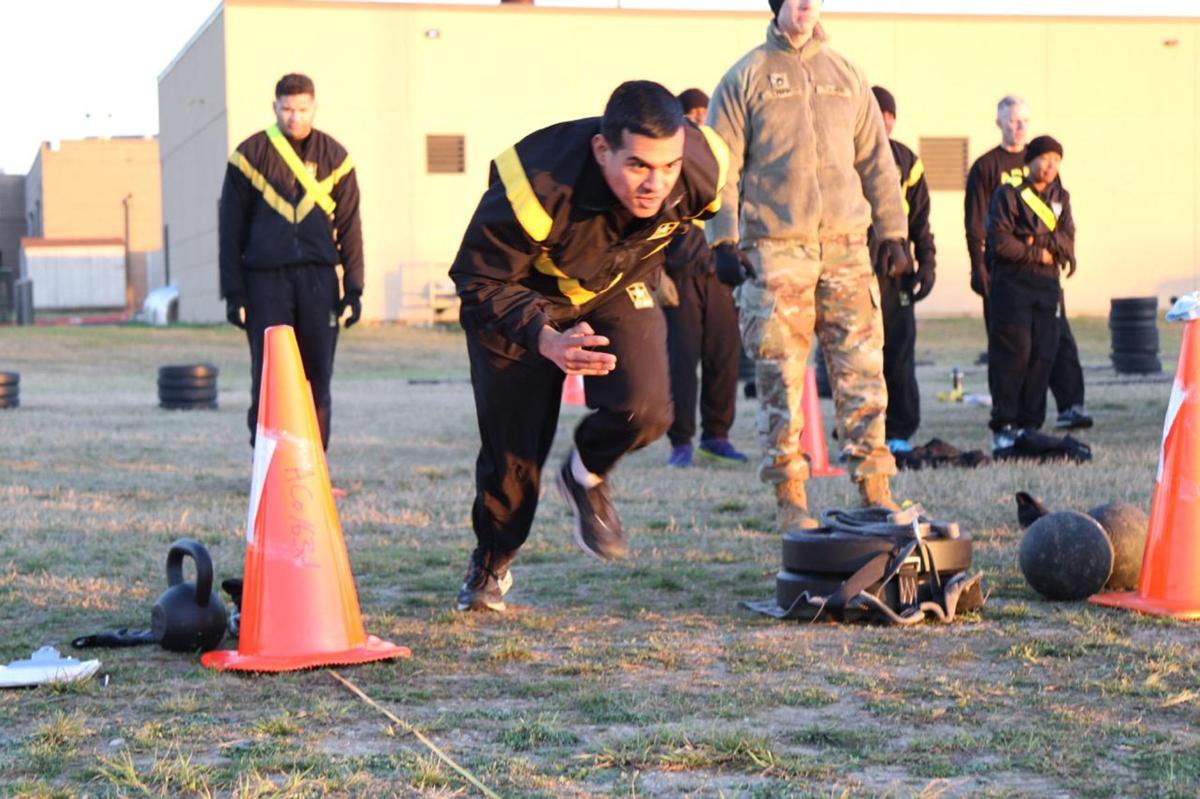 FORT HOOD — Soldiers with the 163rd Military Intelligence Battalion at Fort Hood tested their physical and mental readiness with the new Army Combat Fitness Test last week.
The 163rd is one of 60 battalions testing the new Army Combat Fitness Test, or AFCT, which aims to replace the decades-old Army Physical Fitness Test, which measures a soldier's strength and endurance.
The ACFT is a six-event readiness assessment that consist of strength deadlifts, standing power throws, hand-release pushups, 250-meter sprint-drag-carry, leg tucks and a 2-mile run.
"One of the things soldiers will need to get used to is weight training. If you've never been introduced to weight training, you defiantly will now. It's not your pushup, situp, 2-mile run, … I think it's a new change for the better," said Maj. Joshua Nunnally.
The Army Physical Fitness Test involves only pushups, situps and a 2-mile run.
"Going from three to six events, It's more of a test for the soldiers," Nunnally said.
Last week, 15 test administrators graded four soldiers each, which allowed the brigade to test up to 65 soldiers in 70 minutes.
All graders were required to attend a test administrator course, which was taught by ACFT mobile training teams from Fort Jackson, South Carolina.
"Gone are the days of grabbing a few soldiers and saying, 'hey let's conduct a PT test,'" Nunnally said.
More than 50 soldiers across the 504th Military Intelligence Brigade are trained and prepared to administer the test. Companies within the brigade started testing Feb. 11 with the last test on Valentine's Day.
The ACFT requires more manpower than the Army Physical Fitness Test.
"It requires about 20 soldiers to set up to make it more efficient. … If you look at things from an operational stand point, it something that you plan and it is a deliberate action," Nunnally said.
Larry Mitchell, Texas Realtor
Broker Associate, ABR, CRS, GRI, VLB
Click Here to See What Your Home is Worth
Jim Wright Company Real Estate
Voted Best Real Estate Company in Central Texas
LMSells@aol.com
254 681 5115 Cell