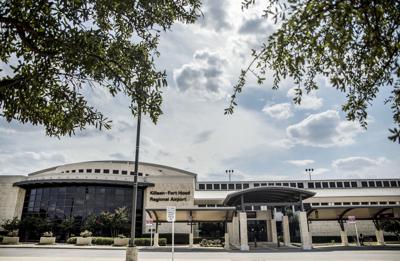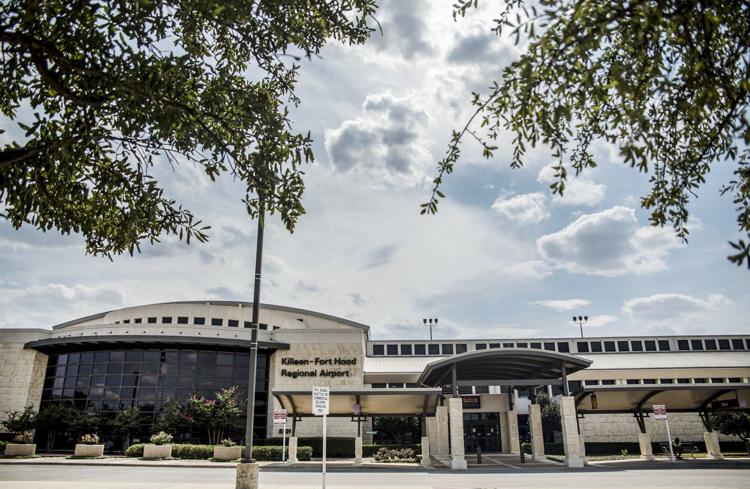 More than a year after a major carrier at the Killeen-Fort Hood Regional Airport left the facility, boarding numbers are back up, according to city officials.
On Jan. 15, 2018, Atlanta-based Delta Airlines pulled out of the airport, stripping four incoming and outgoing flights from the daily rotation. After their departure, city staff worked to accommodate passengers and continue to boost ticketing.
"Airport staff, immediately upon learning of the Delta departure, began discussions with the remaining carriers about increasing service levels to take advantage of the opportunity provided by Delta leaving," said Matt Van Valkenburgh, director of aviation.
"This resulted in American adding two daily, round-trip flights and United adding a single flight; final result was a net gain of one total round trip per day for our market."
In 2018, the airport had 131,313 enplanements and 134,349 deplanements, Last year, the airport had 129,798 and 131,745, respectively.
"An additional piece of these discussions revolved around the fares from our market and the need for us to be competitive with our competition," Van Valkenburgh said. "The result was more parity in our fares with our competitor, which helped our market throughout the year."
The city is currently overseeing a number of projects, including completing an Airport Master Plan, continuing passenger boarding bridge replacements, completing the rental car, quick-turn facility improvements, commencing photovoltaic power generation projects and LED lighting retrofit, designing taxiway B rehabilitation and improvements, designing and commencing baggage system improvements and constructing the Robert Gray Army Airfield Security Surveillance Project.
The master plan, the city's spending and expansion schedule for its two airports drafted by Arkansas-based engineering firm Garver, will offer an inventory of airport facilities, a snapshot of the airport's customer base and possible plans for airport improvements.
"The Airport Master Plan is an evaluation of current and forecasted airport activity, facility requirements, and a review of various alternatives for the airport," Van Valkenburgh said. "The objective of the Airport Master Plan is to provide guidance for future development which will satisfy aviation demand in an environmentally and fiscally responsible manner, as well as provide solutions that satisfy the expected future needs of the airport in a financially feasible manner, while accounting for the surrounding community, local environment and socioeconomic factors."
Van Valkenburgh said the plan will eventually act as a guidepost for the city's airport service development.
"Through coordinated review by the City, the FAA, airport users, and the public, a recommended development concept will evolve which serves as a guide to realistic, affordable, and achievable airport development," he said. "The plan then acts as a guide to aid decision-makers when considering airport improvements."
In 2018, the facility continued completion of the master plan, bid and awarded a $4.9 million passenger boarding bridge replacement project, design and bid a $4.7 million security surveillance project, completed design of a $750,000 quick-turn facility and more.
Go to killeenfthood.airportstudy.com for the latest information, draft documents and public meeting information.
Larry Mitchell, Texas Realtor
Broker Associate, ABR, CRS, GRI, VLB
Jim Wright Company Real Estate
Voted Best Real Estate Company in Central Texas
LMSells@aol.com
254 681 5115 Cell