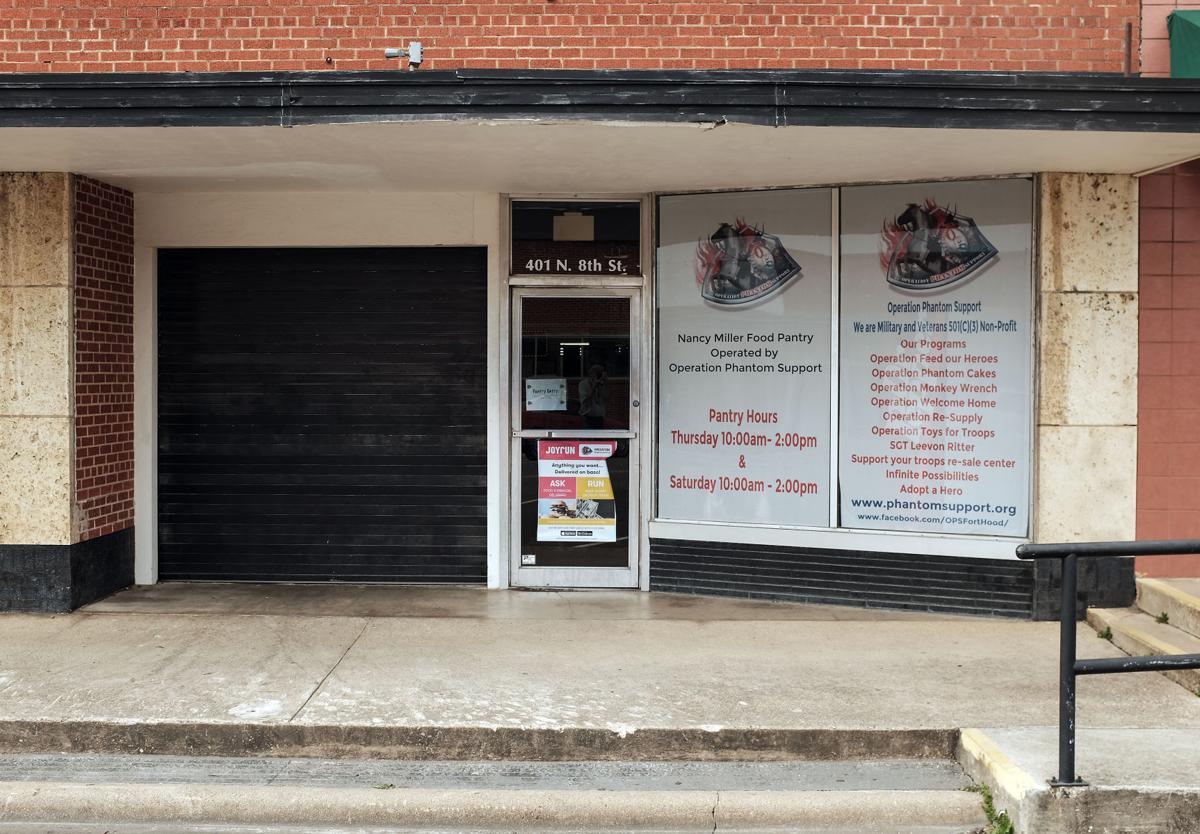 New businesses and nonprofit partnerships helped continue the revitalization of downtown Killeen last year, and more is expected this year, a city official said.
According to revitalization planner Jerry Millard, several downtown businesses and organizations opened in 2018, including:
Bayside Media, a recording studio, at 301 E. Avenue D.
A second location for Solix at 201 E. Avenue D, bringing an additional 180 jobs to downtown.
Austin Finance Company relocated to 331 E. Avenue D and are looking to renovate and lease their previous location at 331 E. Avenue D for office use.
Operation Phantom Support relocated its operation to 401 N. Eighth St., after the closing of Modern TV and Appliance, a longtime downtown staple, at that location.
Isbell Properties closed its door at 312 E. Avenue B and moved to Stan Schlueter Loop, allowing Expert Rentals to move into this building.
Becky Isbell moved into the old Isbell Properties building at 312 N. Gray St., with her Goosehead Insurance Agency office. She is currently sharing the building with a fitness consultant.
Millard said more plans are in the works for 2019, with several businesses either opening or reopening, including:
The Scene boutique, which is set to open at 308 N. Gray St.
Scratch Elevated Bistro at 224 E. Avenue D will reopen under new ownership and management.
"Without divulging the business ventures of potential new businesses, keep an eye out for a new bistro and an online university coming to the 200 block of Avenue D this year," Millard said. "Several other opportunities are in the early stages, and it is too soon to highlight them at this point. One thing is for sure, our Historic District businesses are growing and increasing at a great pace."
Millard said the revitalization program is still proceeding apace.
"Currently, all of the available economic development incentives for the Historic District and the North Killeen are gaining steam," Millard said.
"These programs are the Historic District Façade and Sign Grant Programs as well as the North Killeen Revitalization Program. In addition to these, the City Council has elected to renew the North Killeen Revitalization Area Tax Abatement Guidelines and Criteria allowing for the continued use of tax abatement incentives specifically designed for the Historic District and the North Killeen Revitalization Area."
In the first few months of fiscal year 2019, all but $7,266.01 of the available $50,000 in façade grant funds have been allocated for Historic District projects, Millard said.
The city has awarded or allocated $43,533.99 of grant funding for façade improvements and new signage, he said.
Those grants have assisted eight businesses, Millard said. Investments by the city and those businesses have totaled $62,814.99.
In addition to the grant programs, a tax abatement agreement was signed for the North Killeen Revitalization Area assisting with the renovation of an apartment complex at 1302 Harris Avenue.
"A private investment of $197,971.00 was used for the renovations, Millard said. "So far this fiscal year, the North Killeen Revitalization Program has encouraged economic development in the amount of $2,000,870."
A streetscaping project in downtown Killeen began last week.
Avenue D will be closed from 8th Street to 10th Street for all traffic, which will be detoured for about six months, according to the city.
This project is Phase II of the Downtown Streetscaping Project.
It will extend the street, sidewalk, lighting and landscape improvements an additional block along Avenue D. Phase I was completed in 2014 and encompassed Avenues C and D from Fourth Street to Eighth Street.
Traffic will be detoured to Santa Fe Plaza for the duration of the project. Motorists are asked to use caution and obey traffic control devices.
For more information, go to downtownkilleenevents.com.
Larry Mitchell, Texas Realtor
Broker Associate, ABR, CRS, GRI, VLB
Jim Wright Company Real Estate
Voted Best Real Estate Company in Central Texas
LMSells@aol.com
254 681 5115 cell