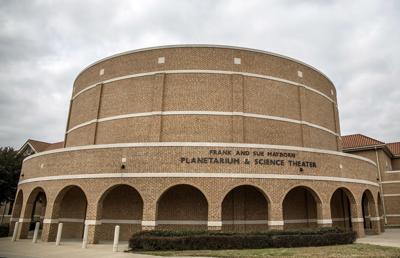 The Central Texas College Communication and Media Technology department will open a free monthly film screening series Wednesday at the Mayborn Science Theater.
The premiere film is "Delia & Sammy" and show time is 7 p.m.
The film's producer, William Jones of R/Evolution Productions, will be in attendance to host a question-and-answer session after the screening.
"Delia & Sammy" has been an official selection in several film festivals around the world including CineFilipino, Hanoi International Film Festival and the 2018 Austin Film Festival.
It relates the story of a husband and wife who have not been good people in the past. With no children, Delia and Sammy have been by themselves for the longest time, relying on their ability to manipulate neighbors into doing what they want.
Delia was a movie star who always played the villain and Sammy was a military man and a womanizer.
He used to be strong and sharp but is now old, frail and suffering from diabetes, gout and Alzheimer's.
When Delia learns she is dying, she wants to leave Sammy in a nursing home but then decides against it. She travels all the way to Ilocos in hopes Sammy's only living relative, his brother Manolo, will take him in.
With Sammy's difficult personality, his illnesses and Delia's temperamental personality, not to mention the bridges they have severely burned in the past, she fails to convince the family to forgive and take them in.
Now Delia comes to the difficult realization that the best place for Sammy, where he is going to be loved, is with his past and longtime mistress, Carmen.
A different film will be featured each month of the spring semester, culminating with a first-ever student film screening in May.
The screening will highlight short films created by students in the Communication and Media Technology program.
Each film screening is free and open to the public.
Larry Mitchell, Texas Realtor
Broker Associate, ABR, CRS, GRI, VLB
Jim Wright Company Real Estate
Voted Best Real Estate Company in Central Texas
LMSells@aol.com
254 681 5115 Cell