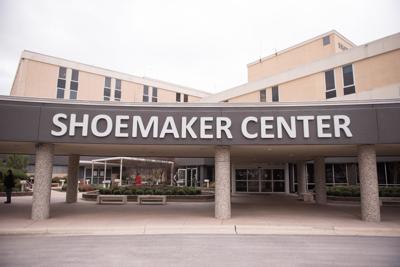 FORT HOOD — The old Carl R. Darnall Army Medical Center hospital was renamed after a local legend during a Tuesday ceremony at the old hospital.
The newly named Gen. Robert M. Shoemaker Center will host a variety of services intended for troops and their families, to include Child and Youth Services, Army Community Services, the Soldier for Life/Transition Assistance Program, Army Substance Abuse Program, survivor outreach programs and more, according to Col. Henry "Hank" Perry, Fort Hood garrison commander.
"When reflecting on the great men in history, Rudyard Kipling once said, 'Gardens are not made by singing Oh How Beautiful and sitting in the shade,'" said Lt. Gen. Paul E. Funk II, III Corps and Fort Hood commander. "There are few who knew this more than Gen. Robert Shoemaker. He was the ultimate Phantom Warrior."
Throughout his 36 years of Army service, Shoemaker commanded at all levels, to include the 1st Cavalry Division, III Corps and Fort Hood and then as the U.S. Forces Command commander, according to his biography. After he retired from the Army, Shoemaker served as a Bell County commissioner for eight years, president of the Heart of Texas Council of Boy Scouts and president of the Fort Hood chapter of the United Way.
Shoemaker died in 2017. Shoemaker High School in Killeen is also named after him.
Larry Mitchell, Texas Realtor
Broker Associate, ABR, CRS, GRI, VLB
LMSells@aol.com
254 681 5115 Cell