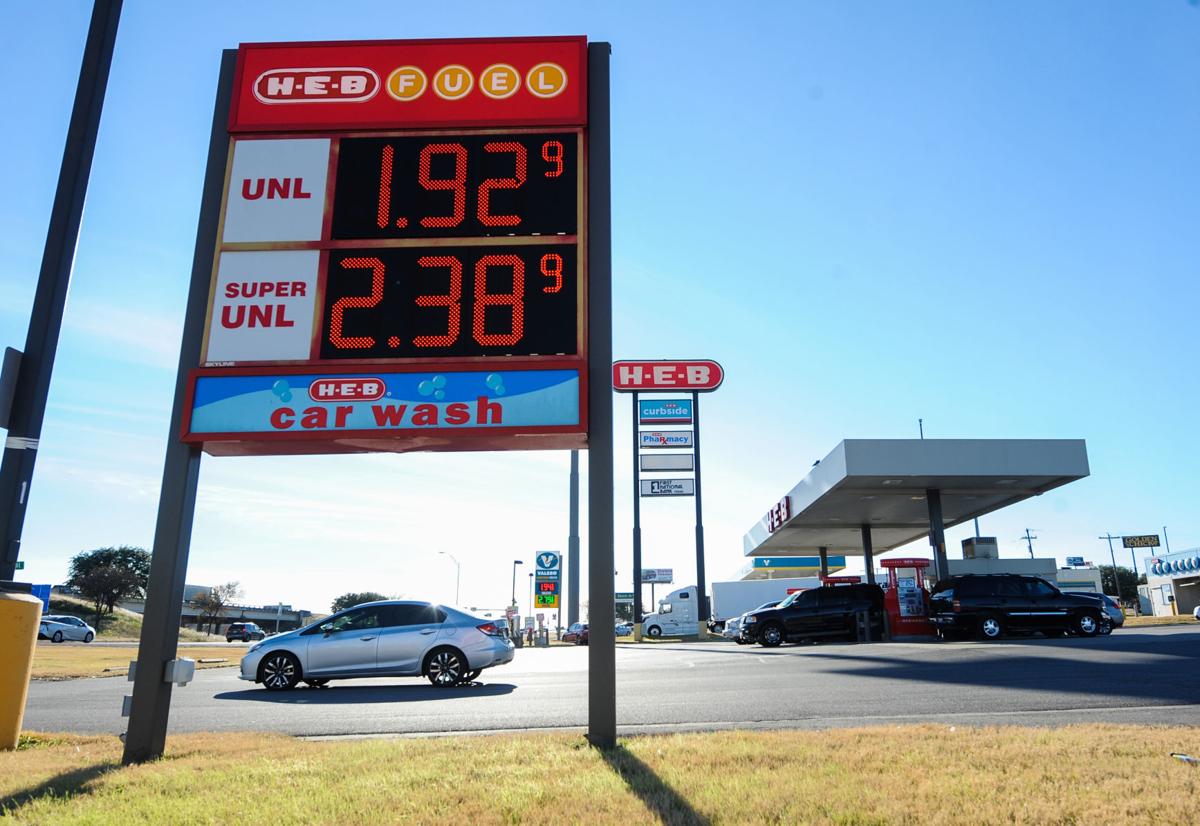 Gas prices at several gas stations in Killeen have finally fallen below $2 a gallon, bringing joy to many area residents.
"I think the lower gas prices are great," Sean Price said. Price was filling up his truck at the H-E-B Plus at 2511 Trimmier Road, where prices were $1.94 for a gallon of regular Monday afternoon. "In my business I drive about 300-plus miles a week."
Price said he works as a pet and home sitter for people that need to leave town and want someone to watch their property. He said with his new truck that has a 25-gallon fuel tank, he has to gas up once a week.
Other area residents also expressed happiness at seeing the lower gas prices.
"This is great when you have to use premium," Katina Hillard said. Hillard was also filling up her vehicle at the H-E-B gas station. "I have to fill up about twice a week, and the lower prices save me about $40 a week."
Hillard said she commutes from Killeen to Temple for work every day.
In Killeen, the Walmart Neighborhood Market at 3801 E. Stan Schlueter Loop had the cheapest gas for $1.92 a gallon, according to GasBuddy.com on Monday.
In Harker Heights, Sam's Club at 600 W. Central Texas Expressway and Memory Lane had the cheapest gas for $1.89 a gallon.
In Copperas Cove, Murphy USA at 2712 E. US-190 near Gibson Street had the lowest gas prices at $2.08 a gallon.
Larry Mitchell, Texas Realtor
Broker Associate, ABR, CRS, GRI, VLB
LMSells@aol.com
254 681 5115 Cell