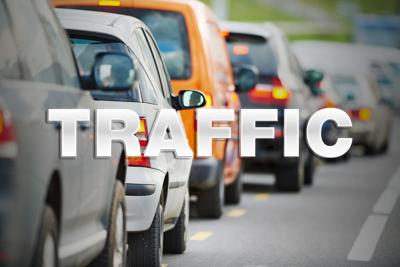 Thanksgiving is one of the biggest days for travel annually, and the Texas Department of Public Safety will be out in force.
"As Texans are traveling to celebrate Thanksgiving with family and friends, DPS is reminding drivers of their duty to help keep our roadways safe – and we urge everyone to take this responsibility seriously," said DPS Director Steven McCraw. "We are especially thankful this holiday for our Troopers and other law enforcement partners who will be giving up part of their holiday and time with their families to help patrol Texas roads and keep us safe."
DPS Troopers and other Texas law enforcement agencies will be patrolling around-the-clock during the extended holiday weekend looking for drunk drivers, speeders, seat belt violators and other motorists who are endangering themselves or the public.
Last Thanksgiving, DPS Troopers issued more than 73,000 traffic citations and warnings for a variety of violations, including 8,449 speeding and 1,005 seat belt/child safety seat citations, according to a Monday press release. DPS patrols also resulted in 324 driving while intoxicated arrests, 290 fugitive arrests and 235 felony arrests during the same time period.
DPS offers the following tips for safe travel during the extended holiday weekend:
Do not drink and drive. Make alternate travel plans if you are consuming alcohol.
Slow down — especially in bad weather, construction areas, heavy traffic and unfamiliar areas.
Slow down or move over for police, fire, EMS, Texas Department of Transportation vehicles and tow trucks stopped on the side of the road with emergency lights activated. Also, show the same courtesy to fellow drivers stopped alongside the road.
Eliminate distractions while driving, including the use of mobile devices.
Buckle up everyone in the vehicle — it's the law.
Drive defensively, as holiday travel may present additional challenges.
Don't drive fatigued — allow plenty of time to reach your destination.
If you see a road hazard or if you observe anything suspicious, report it to the nearest law enforcement agency.
On multi-lane roadways, use the left lane for passing only.
Before your trip begins, make sure your vehicle is properly maintained and always double check to make sure all cargo is secure.
Monitor weather and road conditions wherever you are traveling. For road conditions/closings in Texas, visit https://drivetexas.org.
Larry Mitchell, Texas Realtor
LMSells@aol.com
254 681 5115 Cell