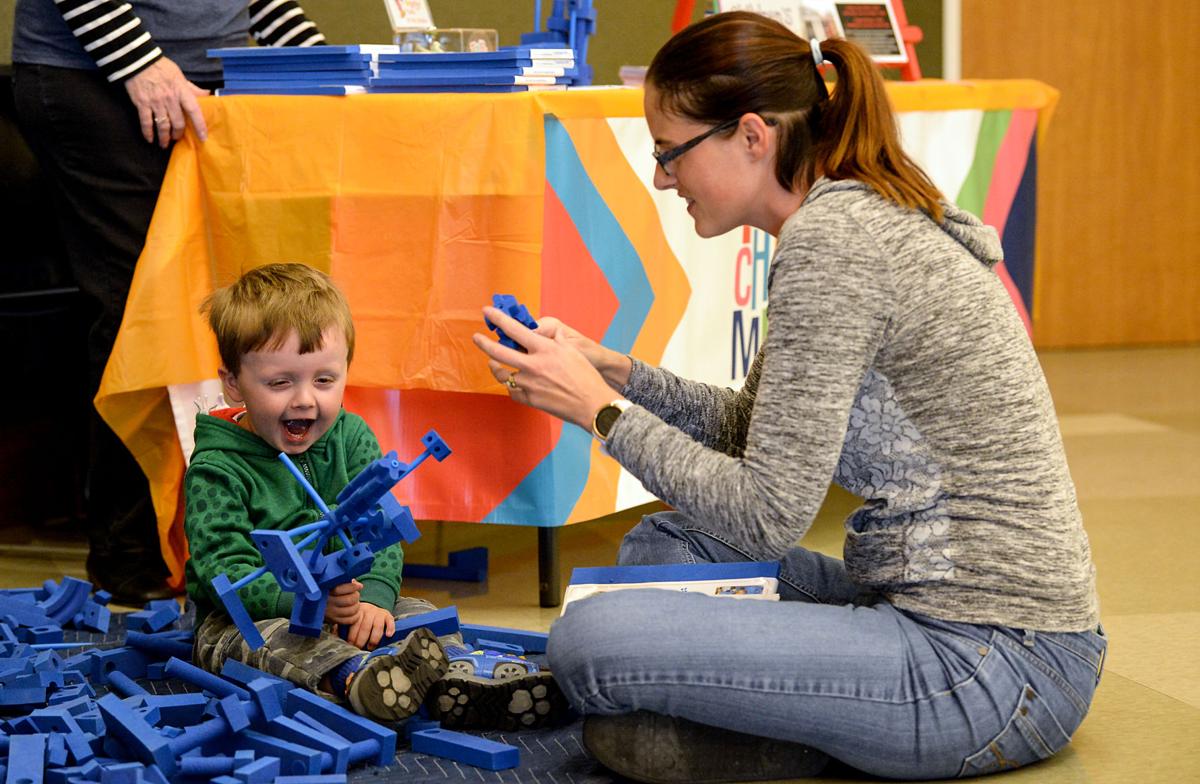 HARKER HEIGHTS — The Harker Heights Public Library held its eighth annual Early Literacy Fair on Wednesday morning. The fair targeted readers up to 5 years old.
"Good readers have books at home, a choice in the books they read, see the adults in their lives reading, and have positive reading experiences at home, school, and the library. We aim to provide that," said Library Director Lisa Youngblood.
This year's theme was "Create Ready Readers." The library had areas for children to play literacy games, draw, play with puppets, and play with Play-Doh. The Friends of the Library were on hand, giving out free books to children, as well.
There was also a musical event, Miss Kat's Music and Movement, which brought an audience of over 100 preschool-aged children and adults who participated in the highly energetic show.