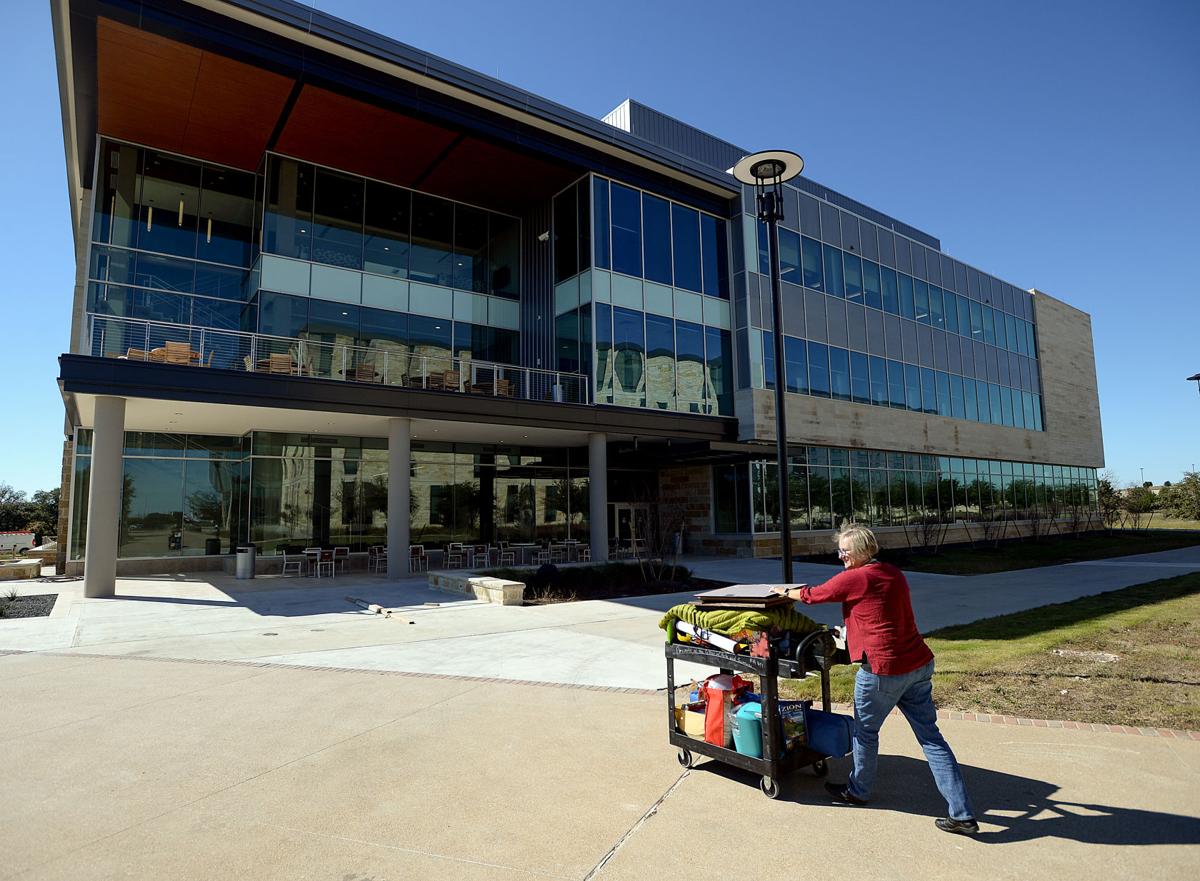 The newly constructed Heritage Hall, the third building at the Texas A&M University-Central Texas campus, is seeing a lot of activity this week as more than 41 university employees from the College of Arts and Sciences, University Library, and ROTC brave the cold to claim their new classrooms, labs, offices, and archives in the new facilities.
The 64,449-square foot building cost $36 million, and was funded through the use of tuition revenue bonds.
Construction began in January 2017.
Heritage Hall will be the home of one of the school's upcoming bachelor's degree programs: Exercise Physiology and Human Performance. The degree will be a bachelor's of science.
An exercise lab will be featured inside Heritage Hall, where university spokeswoman Karen Clos said students of this new program will study.
The new building will also house offices for professors from the Arts and Science college, including subjects like math, English, history, sociology and biology. The ROTC department, computer classrooms and a library archive will also be included in Heritage Hall.
"Although Heritage Hall will be somewhat smaller than Founder's Hall and Warrior Hall, it will be no less significant in allowing the university to take another dramatic step forward in the expansion of its capability," university President Marc Nigliazzo said upon the groundbreaking for the building.