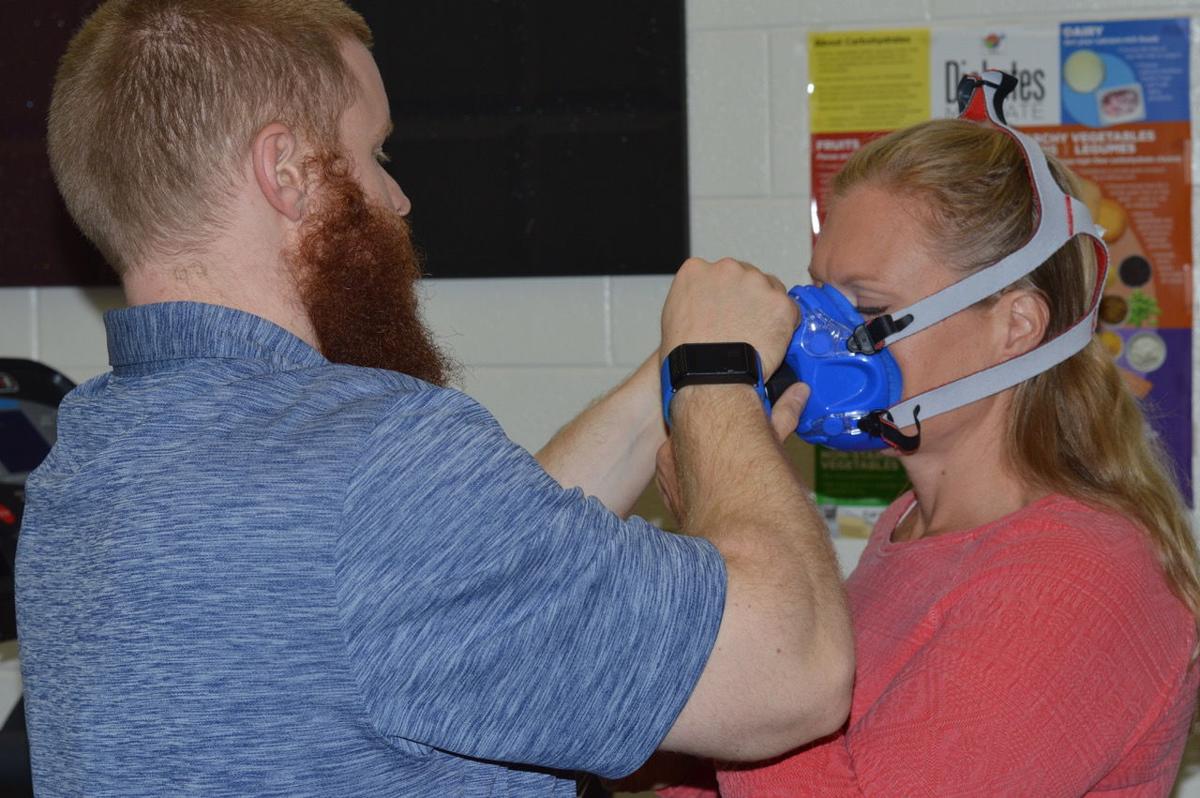 FORT HOOD — Good nutrition and a regular workout schedule are an essential part of healthy living. The Army Wellness Center offers a variety of programs to help patients enhance and sustain a healthy lifestyle while improving one's overall health — completely free of charge.
Capt. Jonathan Scott Hogan, chief of the Army Wellness Center and Health Promotions Clinic, wants more people to know about the affordable health opportunities his facility offers.
"People would love to do this, but they just don't know that it exists," he said. "We can help you."
The Army Wellness Center is in Building 12019 at 31st Street and Old Ironsides. Active-duty soldiers, retirees, dependents and DoD civilians are eligible to receive the health-related services.
The facility is equipped with top-notch health care equipment to help with weight management, improving physical activity, stress and sleep management. Nurses and health educators will help develop an individualized plan for each patient.
"They will help you with nutrition. They will help you with body mechanics and lifting techniques to prevent injuries. Tthey will go over your sleep habits," Hogan said. "This stuff costs a lot of money if you are doing it in the outside world."
Interested individuals can visit the Army Wellness Center as a walk-in or schedule an appointment at 254-553-6196. A referral from a health care provider is not necessary.
Depending on the required type of appointment and health assessment, appointments can vary in time.
"If you are looking for the whole experience, you will have a couple of appointments over there," Hogan said.
Individuals can set their own personal goals. The health care staff will develop a best possible way to achieve them with the help of high-tech equipment.
Russel Avarav, a fitness educator at the Fort Hood Army Wellness Center, uses exercise stress tests on treadmills or stationary bikes to calculate his patient's current level of fitness.
"This measures our cardiovascular fitness — how well the body uses oxygen during exercise, which is important in terms of performance," he said. "I am just getting their current level of fitness and then from there we can come up with a tailored workout plan for them so they can improve."
Another important part of the fitness assessment is visiting a Bod Pod. This high-tech machine is an Air Displacement Plethysmograph that uses whole body densitometry to determine body composition.
"It will estimate your metabolic rate on your body and it will give you an estimation on what your fat percentage is," Hogan said. "That gives our counselors and educators a better idea on how to help you."
Hogan said the Army Wellness Center is attached to Preventative Medicine at the Carl R. Darnall Army Medical Center.
"We are trying to prevent health issues," Hogan said. "We don't want you to be reactive to the problems, we want them to come here before they occur. You are going to continue having problems as long as people are in this reactive mode."
This is especially a problem for soldiers who are struggling with their physical training scores.
"First sergeants and commanders need to identify ahead of time who in their companies is having issues … so we can get them out here," Hogan said. "There is all kind of stuff available for them; they just have to come and ask about it and get involved."
Depending on how much help a patient needs, the health care team at the Fort Hood Army Wellness Center can also refer individuals to specialists such as nutritionists or the Tobacco Cessation right next door.
"We specialize in certain areas, but we can also refer them out to other subject matter experts," Hogan said.
According to Hogan, a healthy and physical active lifestyle has to go hand in hand with a tobacco-free life.
"They say tobacco is as addictive as heroin and cocaine," he said. "Research has shown that with medication management and therapy you are more than double your likelihood to stay off that tobacco use."
The tobacco cessation program offers an advanced program including individual and group therapy classes to become the healthiest version of oneself.