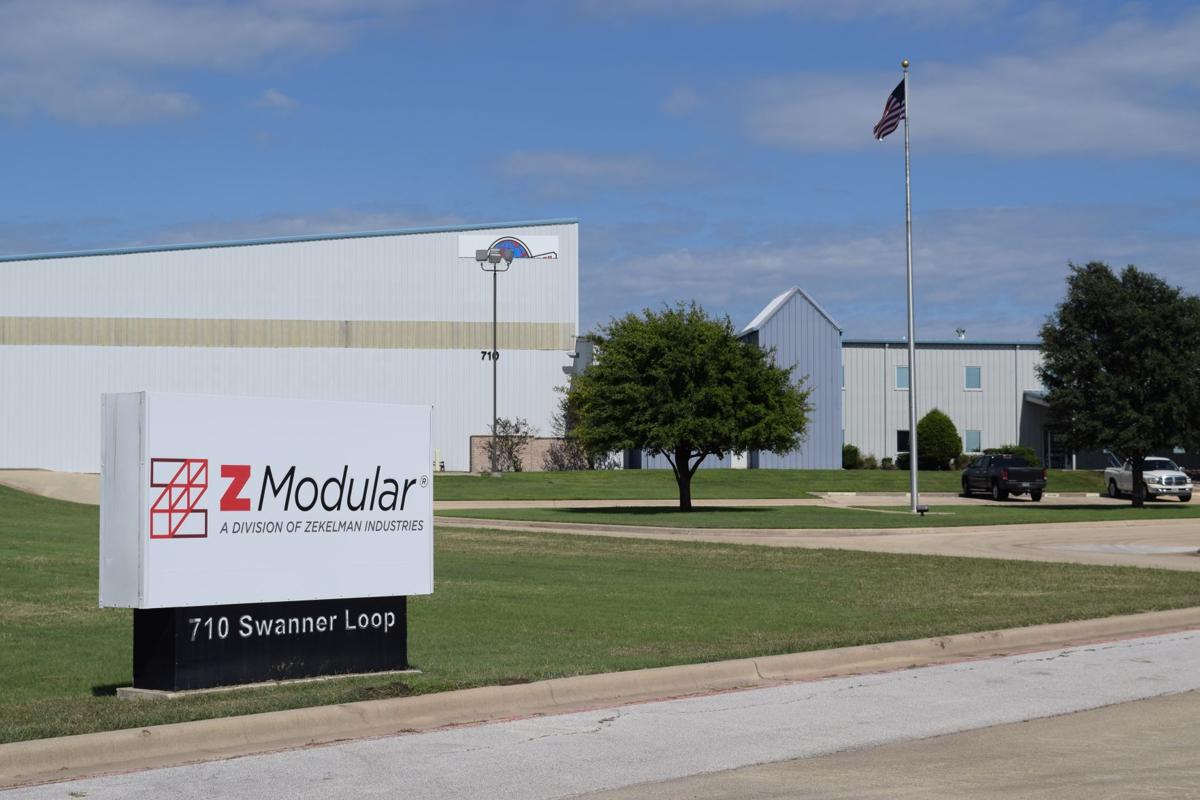 Z Modular, a division of Chicago-based Zekelman Industries, has purchased a 230,000- square-foot building in Killeen, and will reportedly hire 250 workers within three years.
The company's building is located at 710 Swanner Loop in the Killeen Industrial Park, according to a statement from the Killeen Economic Development Corporation.
Jennifer Hetzel with KEDC said the company was interested in Killeen because of the availability of the building, the location and access to customers. In addition, the Killeen area's multitude of soldiers leaving the Army at Fort Hood was another draw for Z Modular, she said.
The new facility will manufacture American-made steel-framed modules for a variety of markets, including hospitality, university student housing and affordable multifamily housing.
"We're excited to be openly welcomed into this community," said Douglas Henriquez, general manager of Z Modular, in the statement, "and will rely on the local, highly skilled workers to run our innovative approach to traditional building methods."
The company is currently hiring for Killeen-area jobs, and has postings include roofer, general laborer, weld supervisor, master electrician, carpenter, welder, drafter and HR/safety manager. Wages for those jobs were not posted.
Killeen Mayor Jose Segarra called Z Modular a major employer for the Killeen area.
"This is the latest in a series of businesses to locate or expand in our city over the past few years. This is clearly indicative of the hard work of the KEDC, as well as the favorable business climate in our city," Segarra said.
The company will utilize steel-related materials, including steel hollow structural sections for the frame, steel conduit for electrical raceways, and steel pipe for mechanical applications. These products are manufactured in the United States by Zekelman Industries, the parent company of Z Modular.
Past projects by Z Modular include Cheatham Street Flats, a 192,000 square-foot San Marcos student living complex, and Golden Fresh Farms, a 5,000 square-foot workforce housing facility in Wapakoneta, Ohio.
Current job listings can be found at www.zekelman.com/careers.
Visit z-modular.com for more information about Z Modular.
Larry Mitchell, Texas Realtor
LMSells@aol.com
254 681 5115 Cell
254 226 3362 Direct Line
Jim Wright Company
3800 South W. S. Young Drive Suite 103
Killeen, Texas  76542