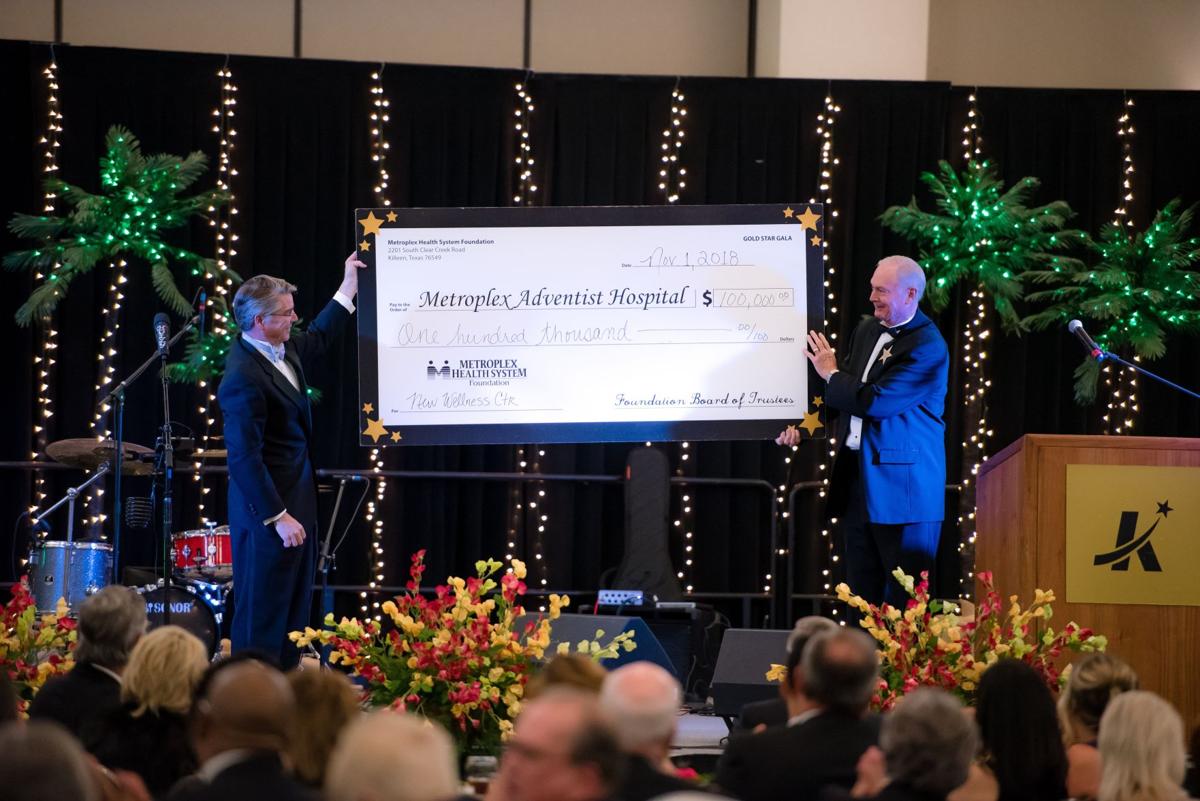 It is the choices we make that form the foundation for healthy lives, according to Kevin Roberts, the new president and CEO of Metroplex Health Systems in Killeen.
Thursday evening, over 360 people made the choice to attend Metroplex Health System Foundation's 24th annual Gold Star Gala, one of the major fundraising events the foundation hosts each year.
The evening at the Killeen Civic and Conference Center included live entertainment, a silent auction, a raffle and a live auction, concluding with Foundation Board Chair Larry Linder presenting a $100,000 check to Roberts.
Thursday was the first foundation event that Roberts had attended since assuming the role of president and CEO in September.
"Coming from the West Coast, I'm a little disappointed I don't see any boots at my first event in Texas, but this is fantastic," Roberts said Thursday.
The money from the gala is being put toward a three-year plan to build a new wellness center on the Metroplex campus. The facility will house community programs such as free wellness classes, support groups, health screenings, flu shot clinics and healthy cooking classes.
"Yes, we are a hospital, and we help sick people, but ultimately, we would like to help keep people from getting sick in the first place," Roberts said in his speech Thursday.
Metroplex currently hosts 13 workout classes in board rooms and meeting rooms throughout the hospital. These classes are at maximum capacity, and people are often turned away, according to community wellness coordinator Sarah Kennedy.
"The new facility will allow us to offer programs to the community that promote a healthy lifestyle in a safe environment," Kennedy said Thursday.
The evening's entertainment was provided by Waco native Holly Tucker, who said she didn't even need the whole background story to know she wanted to be involved in the gala.
"I heard it was to raise money for the hospital, and my heart just went out to it," Tucker said. "I wanted to get involved in any way I could."
Tucker was featured on season four of the NBC singing competition show "The Voice," and currently holds the title of Texas Country Music Association Female Vocalist of the Year.
Many other people shared Tucker's sentiment and got involved during the evening, buying raffle tickets and auction items and making monetary donations.