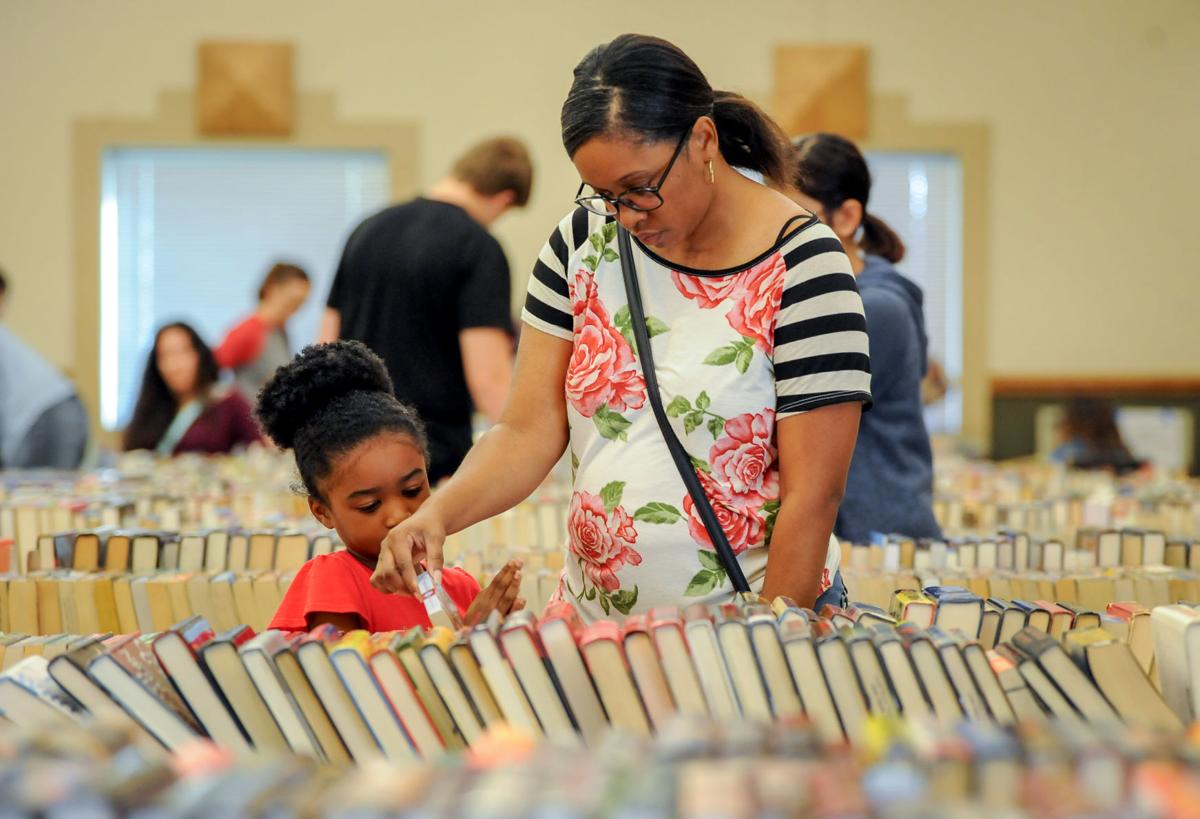 HARKER HEIGHTS — The Harker Heights Friends of the Library fall book sale was in full swing on Saturday morning at the Stewart C. Meyer Harker Heights Public Library, having already raised $2,000 by 10 a.m., according to Friends of the Library President Vivian Marschik.
"We made a little over $1,100 last night from 4-6 p.m.," Marschik said, "and we've made a little over $2,000 from 8-10 this morning."
The sale included hardback and paperback books, audiobooks, DVDs and CDs.
The sale continued until 2 p.m., after which any leftover items were to be donated to organizations such as the Salvation Army.