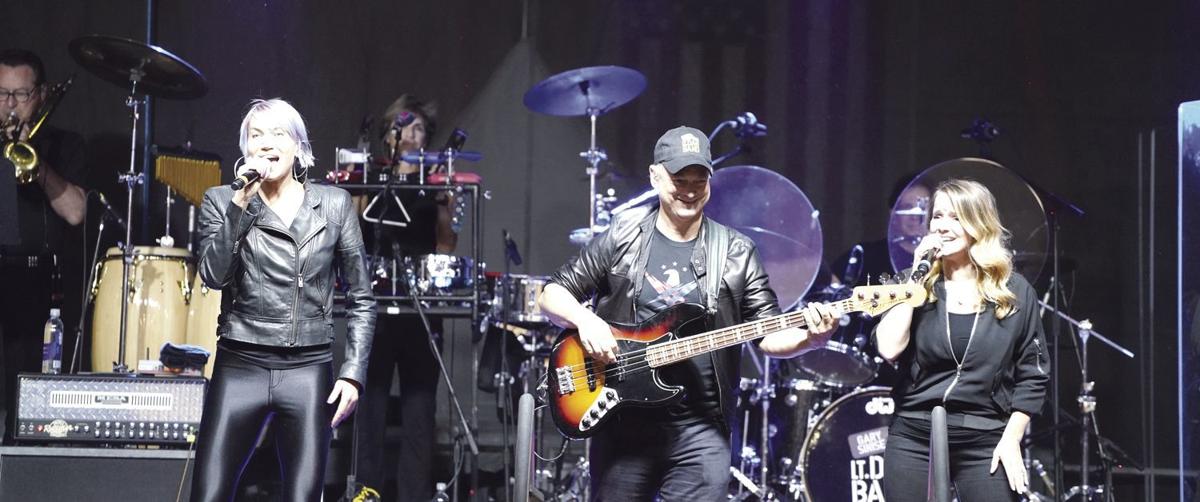 FORT HOOD — The Fort Hood-Killeen community and III Corps friends, family, and military personnel on Saturday held its final celebration of the 100-year anniversary of III Corps' forming during World War I.
The event, which also recognized National Night Out, took place at the Fort Hood Army Airfield.
After days of pounding rain earlier this week, the event was rescheduled and moved from Hood Stadium to the airfield, where hundreds of guests came to celebrate.
The event was free and open to the public — not just those with military affiliation. Non-military guests were invited through Warrior Way Gate.
Organizations and businesses were well represented. Independent vendors were on hand selling jewelry, toys, foods and more.
Also represented were DECA; the Exchange; USAA; the Optical Center; Fort Hood Family Housing; Omni Financial; Sprint; and more.
Bouncy houses, arts and craft tables and a 30-foot slide added to the merriment.
One of the biggest attractions at the event aside from performances by the 1st Calvary Band and the Lt. Dan Band formed by actor and military supporter Gary Sinise, was the Golden Knights parachute jump, in which 10 parachutists jumped from a plane thousands of feet above the airfield.
Teresita and Henry Macias, parents of parachutist Jessie Robbins, expressed their pride in Robbins' jump with the Golden Knights.
"I love it," Teresita Macias said about their son's affiliation with the Golden Knights.
"The food was good. We like that everything is free; that's nice," said Jordan Serbantez when asked what she liked about the event.
Serbantez's husband was among the music talent at the event, playing drums in the 1st Calvary Band that treated the crowd to renditions of classics like, "So Fresh, So Clean" by OutKast and "Superstition" by Stevie Wonder.
The band also performed a choreographed dance. Free food, product samples, and entertainment was provided with the support of III Corp.