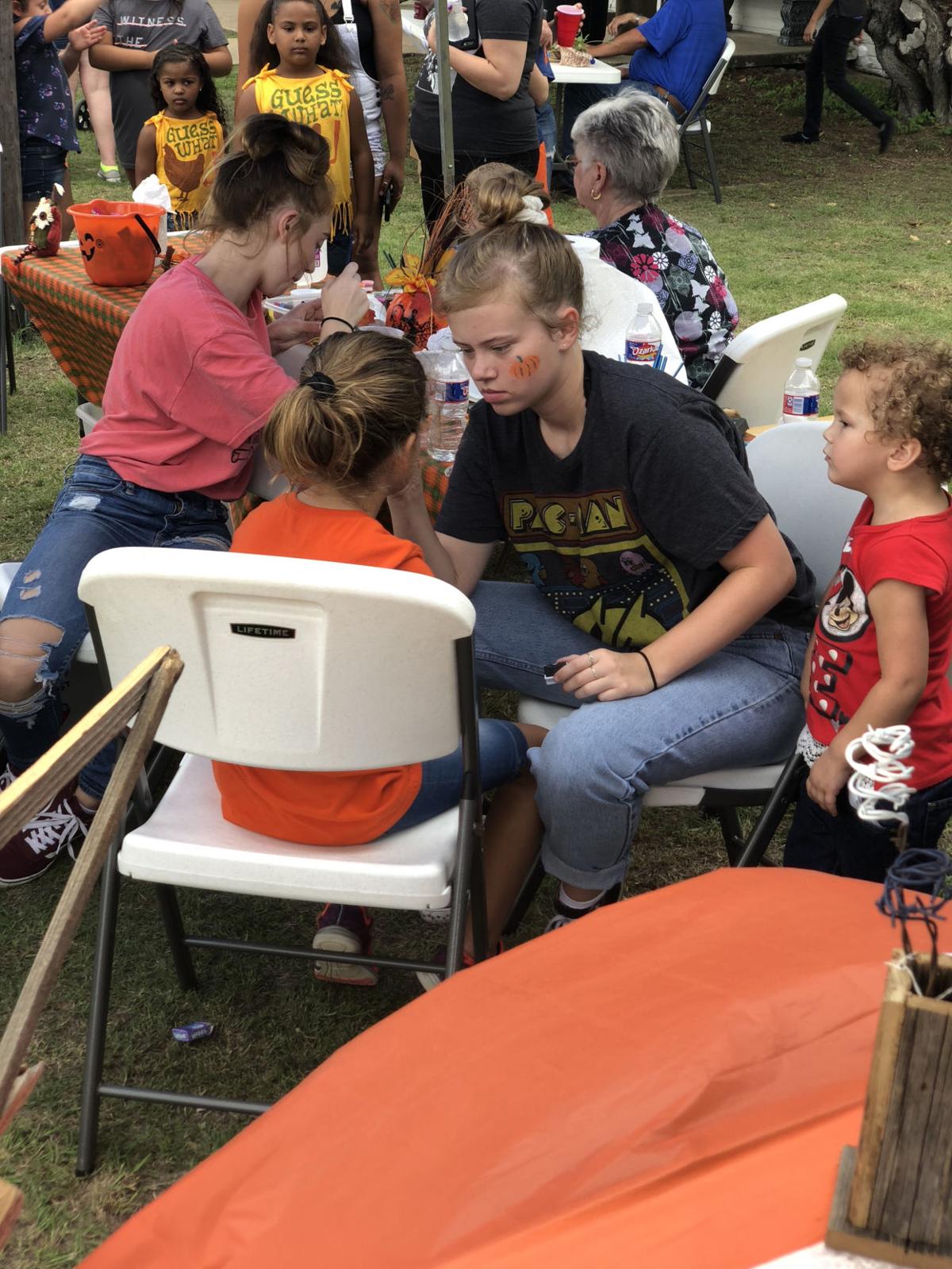 The local area will celebrate the fall season with a variety of festivals for family fun and craft needs.
Each festival serves a different area and has something to appeal to every member of the family.
Nubia Shrine Temple No. 191 will be hosting Kid Fest at 7 p.m. Oct. 23 at the Killeen Arts and Activity Center, 802 N. Second St., Killeen. The event will feature magical illusions, comedy and surprise giveaways. Kid Fest is free and open to the public.
The Killeen First United Methodist Church's pumpkin patch, 3501 E. Elms Road, will remain open until Oct. 31. Hayrides, bounce houses, and more will be available at the patch every Monday-Friday from 1 to 7 p.m., Saturdays from 10 a.m. to 7 p.m., and Sundays from 1 to 7 p.m.
Killeen church of Nazarene will host a winter fest market from 9 a.m. to 4 p.m. Nov. 3 at 950 Stagecoach Road, Killeen.
The church is currently seeking people who have crafts to sell at the event. For more information, call 254-423-1017.
Navy Federal Credit Union will host its annual Movie Night Oct. 13, with kids' activities beginning at 5:30 p.m. at Harker Heights Community Park, 1501 E. Farm-to-Market 2410. The selected movie, "Coco," will begin at dark. Guests should bring a blanket or chair with them.
The Harker Heights Ladies of Charity will have a Holiday Bazaar on Nov. 3 and 4 at St. Paul's Parish Center 2412 Stillhouse Road in Harker Heights. Hours will be from 9 a.m. to 7:30 p.m. on Nov. 3 and from 8 a.m. to 11 a.m. on Nov. 4. There will be a variety of items for sale to include handmade crafts, baked goods, books, jewelry, plants, fabric, Christmas and religious gifts, and many other items, along with a big holiday raffle. All proceeds go to help those living in poverty and supports numerous charities. For more information contact Jane Barr at 254-690-8255.
The ninth annual Eco Harvest will be from 9 a.m. to noon Oct. 13 at the Copperas Cove Civic Center, 1206 W. Avenue B. This free event includes breakfast from 9 to 11 a.m. while supplies last, face painting, "Zoomagination" shows, door prizes, and environmental presentations by area organizations.
The Lampasas County Chamber of Commerce and Visitor Center and the Lampasas Association for the Arts will host the 24th annual Artober Fest from 10 a.m. to 5 p.m. Oct. 13 at the Hanna Springs Sculpture Garden in Campbell Park, Lampasas. Artober fest will feature all-day live music and a children's area that includes bounce houses. Austin Shakespeare's professional production of the world's fastest Hamlet with be preformed as well. There will also be a beer and wine garden, as well as a dog costume contest.
The Lampasas Courtyard Square Association is hosting its free Lampasas Fall Festival from 9 a.m. to 3 p.m. Oct. 13 at the courtyard square, 409 S. Pecan St., which will include vendors and speakers related to plants and vegetation.
First Street Church of Christ Fall Festival
The First Street Church of Christ in Lampasas is once again hosting their Fall Festival from 6 to 8 p.m. on Sunday, Oct. 28.
Admission is free, and Dakota Thornton, First Street's Youth & Family minister, invites everyone to attend the family oriented event. "We'll have lots of booths on the northwest parking lot with games, kettle corn, and prizes," stated Mr. Thornton. Other activities include a cake walk and free hot dogs.
First Street Church of Christ is located at 201 W. First Street in Lampasas. For more information contact Dakota Thornton at the church office, 512-556-3716.
The fifth annual Pumpkin Patch Season at the Robinson Family Farm, 3780 White Owl Lane in Temple, will occur every Saturday and Sunday from 10 a.m. to 6 p.m. until Nov. 4. Daily wristbands are $10 per person and include unlimited activities such as a corn maze, hayrides, outdoor games, a playground, live music entertainment and more.
Barrow Brewing Company, 108 Royal St. in Salado, is hosting its Oktoberfest celebration from 11 a.m. to 11 p.m. Oct. 13. Live music lineup includes: Evelyn Billington at noon, The D-Boys at 1:30 p.m., Smokin' Maxx at 3 p.m., Casey Royer at 5 p.m., and the Chameleon Brass Band closes with a performance at 7 p.m. Food trucks, seasonal beer, competitions, rock climbing, and vendors will all be present at this event.
The Forgotten Soldiers Motorcycle Club is hosting its inaugural Chili Cook-Off to benefit the Train a Dog Save a Warrior organization at noon Oct. 14 at The Pit Stop, 14595 Farm-to-Market 439, Belton. Event entry tickets are $10 a person and include a raffle ticket and bowl of chili. Contestants for the cook-off should bring their own supplies and ingredients and can register on-site starting at 11 a.m. with a $25 entrance fee.
Larry Mitchell, Texas Realtor
LMSells@aol.com – e mail
254 681 5115 Cell
254 226 3362 Direct Line