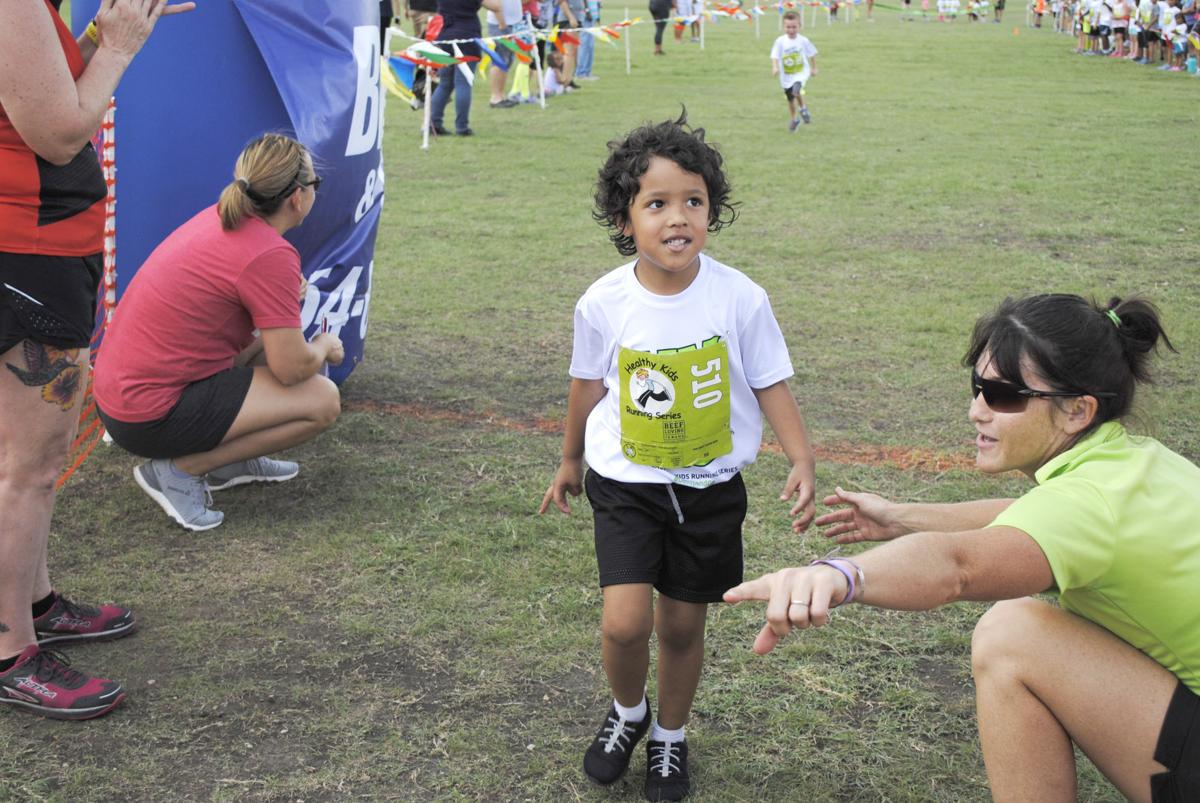 More than 100 children took their marks at Long Branch Park on Sunday as they prepared to dash across the finish line that awaited them.
The children at the park were participating in the final day of the Healthy Kids Running Series, a five-week event being held in Killeen for the first time this year.
"Today, the kids will be running their given distances and then they will be getting medals and a cone of ice," event organizer Tanya Taylor said. "After all the kids go through, the parents will participate in a 1-mile run. Afterwards, trophies will be awarded to the kids who had the best times in their groups."
The Healthy Kids Running Series is an event that allows kids between the ages of 2 and 14 to gain some exercise and work toward maintaining their overall health.
While this year was the first time the event was in Killeen, it has been held in Temple and Belton several times, which is how some participants first heard about the event.
"We've known about the event when they have held it in Temple before, but we actually heard about this one in the spring and decided we would sign him up in the fall," Amber Gilbert said, speaking about her son, Tanner, 2. "I love this event, it's perfect for him because he loves running anyway. He has a lot of energy."
Tanner participated in the boys ages 2 to 3 group and ran the 50-yard dash. His father and Amber's husband, Danny, participated in the parent 1-mile run at the end of the event.
"I run a lot at home, and he runs with me sometimes," Danny Gilbert said.
The adult volunteers were also happy to see the kids participate in the event. Many said they enjoyed seeing the kids running and having fun.
"I am actually doing this as a PR and marketing internship for (the University of Mary Hardin-Baylor)," Rachael Hopson said. "I think this is awesome, and it's great that it is not just a one-time thing, it is ongoing."
The next Healthy Kids Running Series event is Oct. 14 at Freedom Park in Belton.
Larry Mitchell, Texas Realtor
254 681 5115 Cell
254 226 3362 Office Direct Line