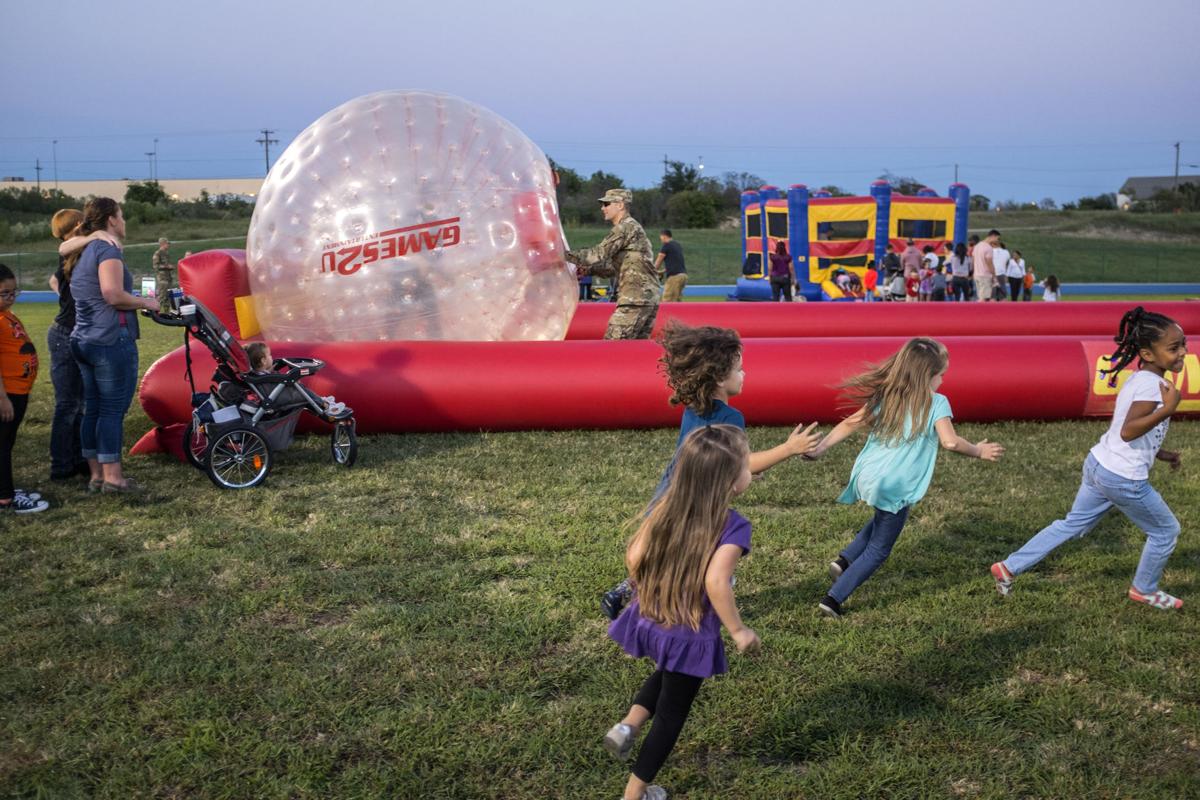 Neighborhoods across the area will be partying tonight as part of an annual National Night Out celebration.
Each year, police departments nationwide organize events designed to encourage communities to come together, as well as educate residents about crime and drug prevention.
Residents are encouraged to lock their doors, turn on exterior lights and spend time with neighbors.
From 6 to 9 p.m. today, neighborhoods in Killeen, Copperas Cove and Harker Heights will be hosting block parties with activities for children and adults.
Killeen officials provided a list of block parties and encouraged residents to find the party nearest them.
305 West Elm (Southern Hills Mobile Home Park) from 6 to 8 p.m.
1103 East Avenue E
731 Wolf
2909 Lake Road (Girl Scout building)
1002 Jeffries (Anderson Chapel)
410 East Gemini
4912 Platinum
1106-A Conner Court
4400 The Searchers
2207 Ledgestone
4403 Beach Ball Drive
800 North 46th (Northcliff Duplexes)
912 Highland Avenue
Shofner and Sixth
2118 Hidden Hill
5401 Sydney Harbour
5310 Daybreak
Castelton and Greyfriar
314 Todd (Simmonsville Church)
110 South 38th (Lakewood MHP)
2803 Derby
2302 Waterfall
3806 Sunflower
206 Cobblestone
1505 Trimmier (Southside Church)
2710 Cunningham (Bridgemoor Apartment)
6008 Mosaic
458 Turkey Trot (Abiding Savior)
6702 Cool Creek
1813 Gautier
890 Llewelyn
703 Illinois
4000 Ambrose Drive
8923 Viewpark
3001 Zephyr
9702 Glynhill Court
Lakeview Loop from 5:30 to 8 p.m.
501 West Central Texas Expressway (Stonehill Apartments)
301 Wolf (Veterans of Foregin Wars Post 9192)
2201 Lava Lane
Nolanville will host a block party from 5 to 7 p.m. today at the new Mary Marie Multi-use Center, at 100 Gold Star Avenue in Monarch Park.