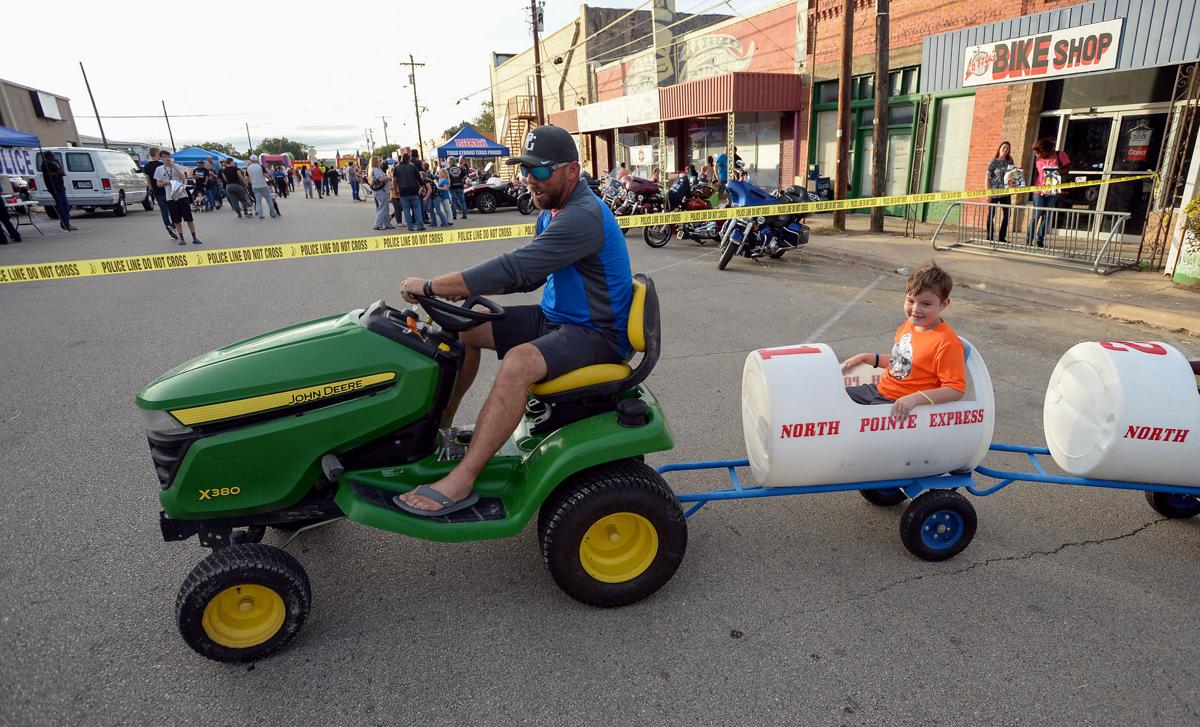 National Night Out observances continue this week.
The event is designed to heighten crime and drug prevention awareness, and generate support for and participation in local anti-crime programs. Area law enforcement hope to strengthen neighborhood spirit and community partnership.
Things got started Saturday in Copperas Cove in the city's annual National Night Out kickoff party. The Copperas Cove Police Department hosted the event downtown at Avenue E and South Main Street. Hot dogs, chips, cookies, popcorn and soft drinks were served.
Block parties will be from 6 to 9 p.m. Tuesday.
For the 19th consecutive year, police ask residents in neighborhoods to lock their doors, turn on outside lights and spend the evening outside with neighbors and police.
Suggestions for outdoor functions include, but are not limited to: block parties, cookouts, flashlight walks, contests, youth activities and anti-crime and drug rallies.
From 6 to 9 p.m. Tuesday, residents in neighborhoods throughout Killeen are asked to lock their doors, turn on outside lights and spend the evening outside with neighbors and police. Neighborhoods are encouraged to host a variety of events such as block parties, cookouts, contests and youth activities.
The Killeen Police Department is expected to release an official list of block party locations today. The list will be published in Tuesday's edition of the Herald.
Registered neighborhoods will be visited by the police department, fire department and McGruff the Crime Dog. Contact Tammy Moseley at 254-501-8805 to register.
The Harker Heights Police Department invites residents to host a block party in their neighborhood Tuesday in conjunction with National Night Out.
Police point out that hosting a block party is a great way to show community spirit and pride while getting to know your neighbors, community leaders and police department.
The city is hosting a block party from 5 to 7 p.m. Tuesday at the new Mary Marie Multi-use Center, 100 Gold Star Avenue in Monarch Park.
A ribbon-cutting will take place at 5 p.m.
The event will feature hot dogs and refreshments.
Residents who would like to hold a block party and receive information from the Nolanville Police Department are asked to call 254-698-6334.
On Oct. 15, Fort Hood Family Housing will host a National Night Out event in tandem with a celebration of III Corps' 100th year.
Free food, inflatables, K9 demonstrations and a concert by artist Mignon will be from 5 to 9 p.m. at Sadowski Field.
mpayne@kdhnews.com | 254-501-7553
Larry Mitchell, Texas Realtor
254 681 5115 Cell
254 226 3362 Office Direct Line