Larry Mitchell, Texas Realtor, ABR, CRS, GRI, VLB
254 681 5115 Cell
254 226 3362 Office Direct Line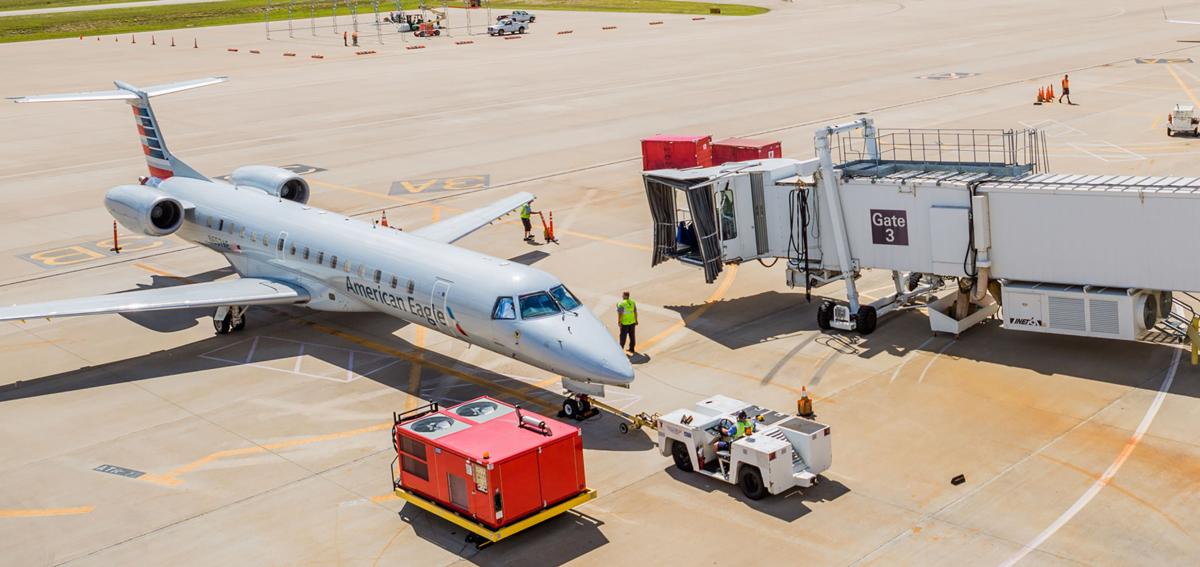 The Killeen City Council unanimously approved renewed lease agreements with United Airlines and American Airlines at the Killeen-Fort Hood Regional Airport during a workshop Tuesday.
The two airlines, which have been in operation in Killeen since 2004, pay a total of $96,347.64 in annual rent, not including various monthly security, telephone, and information technology fees within the lease, according a council memorandum.
United and American are the only two carriers remaining at the regional airport after Delta pulled out of the facility in January.
While the airport currently flies direct to Dallas and Houston, city officials have said staff is looking at new markets for possible direct flights.
Earlier this year, the city applied for a Small Community Air Service Development grant through the U.S. Department of Transportation that would help its regional airport access direct service to the Denver International Airport.
The grant could subsidize service for an existing carrier at the airport or a new carrier, according to the Department of Transportation's website.
In a presentation to the council in July, Deputy City Manager Dennis Baldwin highlighted the city's working "air service development" plan, which has included seeking new carriers for the airport and marketing the facility's competitive airfare with other regional airports.
According to Baldwin, airport staff has met with officials at Alaska, Allegiant, Elite, Frontier, JetBlue, Republic, Skywest, Southwest and numerous smaller airlines and charter/casino companies over the last few years to extend the airport's service area.
The two airline leases are one-year terms with an option to extend an additional year, according to the city.
Also on Tuesday, the council approved an amendment with LS Johnson Architects for architecture and engineering services for two phases of federally funded renovations at the Bob Gilmore Senior Center at 2205 E. Veterans Memorial Blvd.
In February, the aging facility next to the Killeen Community Center was granted $783,725.05 in Community Development Block Grants to pay for updates at the center to include the bathrooms, reception area, game room and handicapped parking.
There is no required local match for the project.
While the renovations were approved in two phases, Tuesday's vote combined the design of both phases into a single project at a cost of $101,000 in federal dollars.
The center serves as one of two senior centers that provide various recreational opportunities for seniorsof the Killeen community, according to the city.
Also Tuesday, the council voted to accept a negotiated settlement between Atmos and 172 cities for a systemwide rate increase for customers.
In April, the natural gas provider filed a request for a $42 million increase across its mid-Texas system, which was reduced to $24.9 million after negotiations with the Atmos Cities Steering Committee, a group of area cities in the same geographic area.