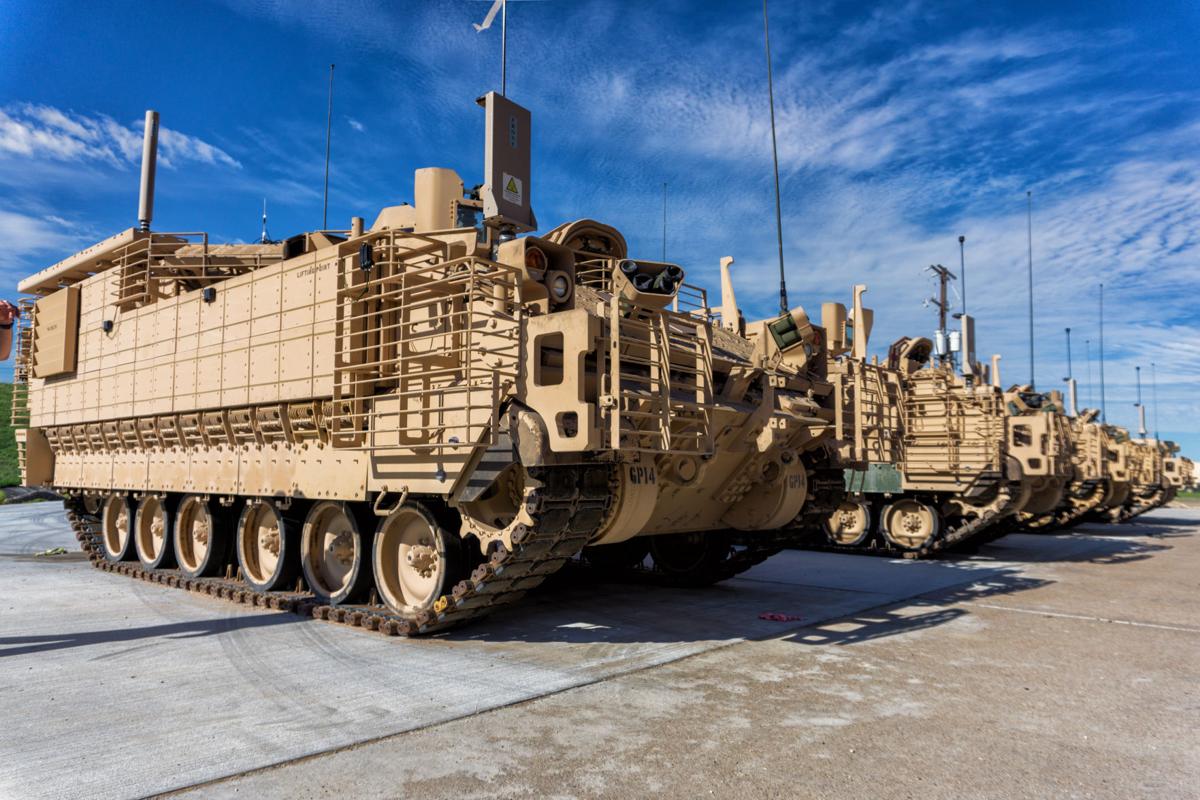 FORT HOOD — Soldiers from Fort Hood are testing a new vehicle that aims to improve the Army's ability to evacuate casualties, move troops and act as a mobile command center on the battlefield.
The Armored Multi-Purpose Vehicle, or AMPV, is the proposed upgrade to the Army's aging and widely used M-113 personnel carrier family of vehicles that have been in service since the Vietnam-era receiving several upgrades along the way.
Earlier this week, soldiers and Army civilians from Fort Hood's Operational Test Command, or OTC, and local soldiers with 4th Squadron, 9th Cavalry Regiment, 2nd Brigade Combat Team, 1st Calvary Division, were testing the capabilities of the new vehicle during a live-fire exercise where a grenade launcher and a 50-caliber machine gun were fired on a rotating turret.
The various tests that OTC has conducted have been over the course of a 21-day period and are designed to give as much of a real-world situation as possible, officials said.
Officials with British-based BAE Systems, which developed the AMPV, was absent from the field to allow for independent testing, but they were present at the motor pools to assist with any repairs if needed.
The testing also has an additional aspect: Giving the soldiers that are conducting the testing an opportunity to receive valuable training time.
"It's really beneficial to get to both employ these vehicles and get the training that my squadron needs," said Lt. Col. Adam Canon, the 4th Squadron commander.
Gen. Mike Murray, commander of Army Futures Command in Austin was also in attendance during the live-fire exercise on Monday.
The AMPV, if approved by the Army, could end up taking the role of about six to eight different mission requirements — two of which would be causality evacuation, officials said.
The causality evacuation vehicles would be two types: one for transporting wounded, and another for possible use by a physician's assistant as a mobile aid station.
BAE said it expects to meet the Army's operational testing requirements before the end of 2018. Passing the operational test generally promotes the system to full-rate production and deployment.