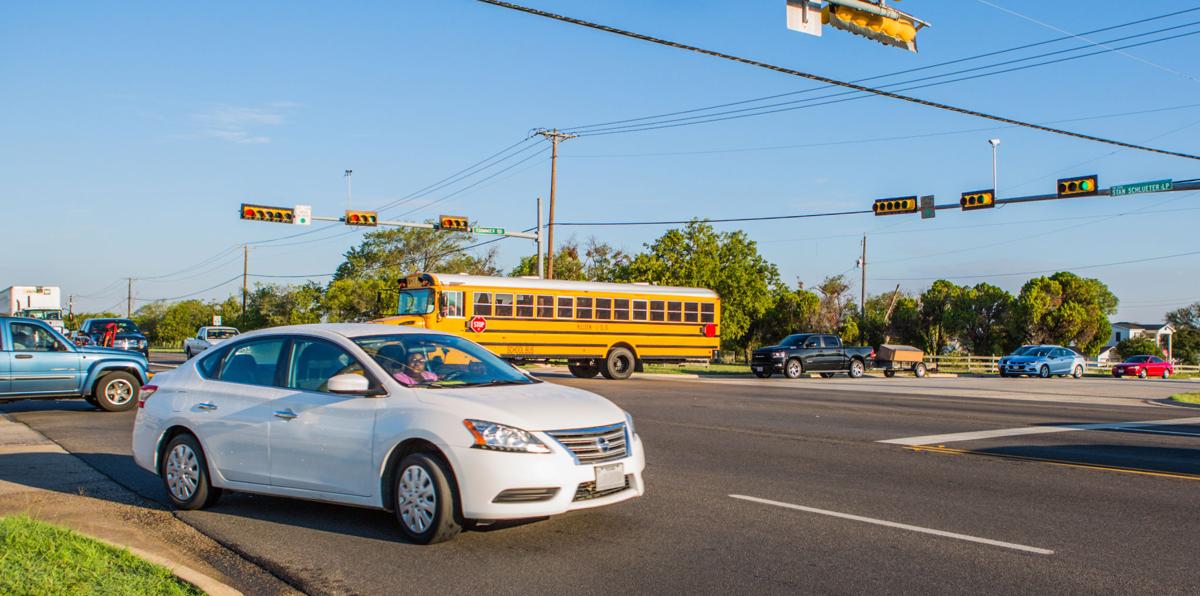 According to the National Center for Educational Statistics, there are more than 9,000 public schools in Texas. And according to the Texas Department of Transportation, more than 1 million children rely on school transportation every day.
With these kinds of numbers, which grow every year, it is more important than ever for children and motorists to follow basic safety practices.
The U.S. Department of Public Safety has published some national statistics, which cover the years 2000 to 2009. During that time, they reported an average of 139 fatalities per year in school transportation-related crashes.
They also reported that roughly 10 child pedestrians were killed each year after being struck by a school transportation vehicle, while another four per year were struck by other vehicles. These statistics were last revised as of 2013.
On Monday, Sept. 10, a 15-year-old girl in Westwood, Ohio, was sideswiped by a car's side mirror when she was walking to her bus stop. She fell to the ground, and was subsequently run over by another car, which fled the scene; the girl later died from the injuries she sustained.
And in St. Louis County, Missouri, on Wednesday, a video was taken of a car jumping a curb, driving over a sidewalk, and driving through someone's yard, all just to get around a stopped school bus which was dropping off young children.
With all of this in mind, there are some safety precautions both children and motorists can take to help prevent scenarios like these from occurring.
The Texas Department of Public Safety offers these safety tips for students:
Stand at least 10 feet away from the curb while waiting for the bus.
Make sure to look both ways before crossing the street after exiting the bus.
Before crossing the street, be far enough in front of the bus the driver can see you.
When exiting the bus, make sure there are no cars passing on the shoulder of the road.
For motorists, the Texas Department of Public Safety says:
Always obey the posted speed limit, as fines double in a school zone.
Keep an eye on children gathered at a bus stop.
Watch for children who might run across the street to catch their bus.
Never block crosswalks.
Always stop for red flashing lights on a school bus, regardless of the direction you're heading.
Remember the area 10 feet around the bus is the most dangerous so leave plenty of room.
And, once the lights stop flashing, it's safe to continue on.
In Texas, failure to stop for a school bus with red lights flashing, which indicates children are either loading or unloading passengers, can bring a fine of up to $1,250 (or $2,000 for repeated violations), and can lead to imprisonment if the driver causes bodily injury.
Also, Texas has banned the use of cellphones in school zones. It brings a $200 fine.
The Killeen Independent School District urges parents to help keep kids safe around school buses with these tips:
Walk your child to and from the bus stop. If possible, wait with him or her until the bus arrives.
Be alert to traffic. Check both ways for cars before stepping off the bus.
Wait for the bus driver's signal before crossing the street.
Walk in front of the bus; never walk behind the bus to cross the street.
While waiting for the bus, stay in a safe place away from the street.
Before leaving the sidewalk, look for the flashing lights.
Never go under the bus to retrieve something you've dropped.
Teach your child the importance of staying seated on the bus.
Get to know your bus driver. He or she is a trained professional who sees your child every day; he or she would be happy to tell you about the safety features on the bus and the responsibility drivers have for keeping young passengers safe.
Get to know the parents of other riders. You will learn about the other children your riding along with your child.
Larry Mitchell, Texas Realtor, ABR, CRS, GRI, VLB
LMSells@aol.com
254 681 5115 Cell
254 226 3362 Office Direct Line