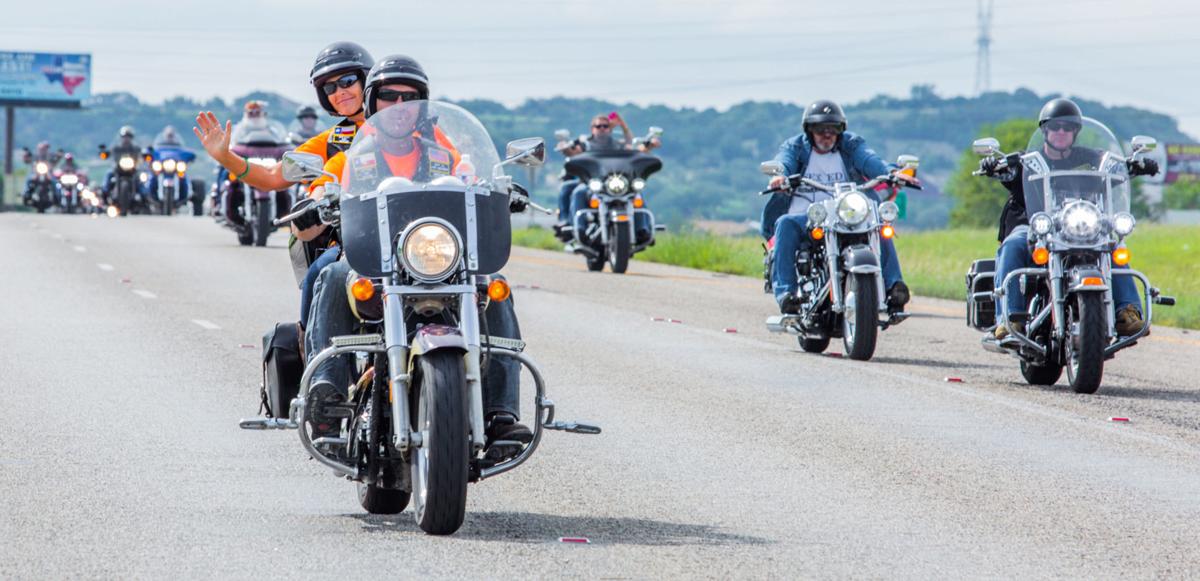 Silence on a Saturday morning in the Central Texas State Veterans Cemetery broke when dozens of motorcycles ripped through the entrance.
Among them was Army veteran Geoffrey Harris, who has made the same ride for the past eight years.
"This is probably where I'll be laid to rest," Harris said. "I wanted to pay respect to some of my fellow comrades who are here."
The Ride for Wreaths on Saturday, coordinated by nonprofit Wreaths for Vets, helped raise funds to placethousands of wreaths on headstones at the Central Texas State Veterans Cemetery during the holiday season.
About 47 motorcyclists gathered at 10 a.m. at Horny Toad Harley Davidson of Fort Hood in Harker Heights, 875 W. E. Central Texas Expressway.
Rubber met the road shortly after, as the pack snarled from Horny Toad Harley Davidson to the cemetery.
Eddie Gilbert, vice president of projects and events, has been hooked with the cause ever since he helped start the motorcycle ride in 2011.
"Every year, it's just gotten bigger and bigger," he said. "It's all to raise awareness."
Jackie Fontaine, a retired sergeant major of the Army's Chemical Corps, gave a keynote in the cemetery she dubbed "Central Texas' shining star."
Fontaine was the first female command sergeant major of the Chemical Corps.
"This cemetery is important to us, because this is where a lot of us are going to come to rest with our brothers in arms. This is one of our shining stars," Fontaine said. "Every year, we will ensure that every one of the stones you see out here has a wreath. That doesn't happen easy."
Wreath preparation will begin Saturday, Nov. 17 at the Killeen Special Events Center. The wreaths will be placed Saturday, Nov. 24.
Larry Mitchell, Texas Realtor, ABR, CRS. GRI, VLB
254 681 5115 Cell
254 226 3362 Office
LMSells@aol.com