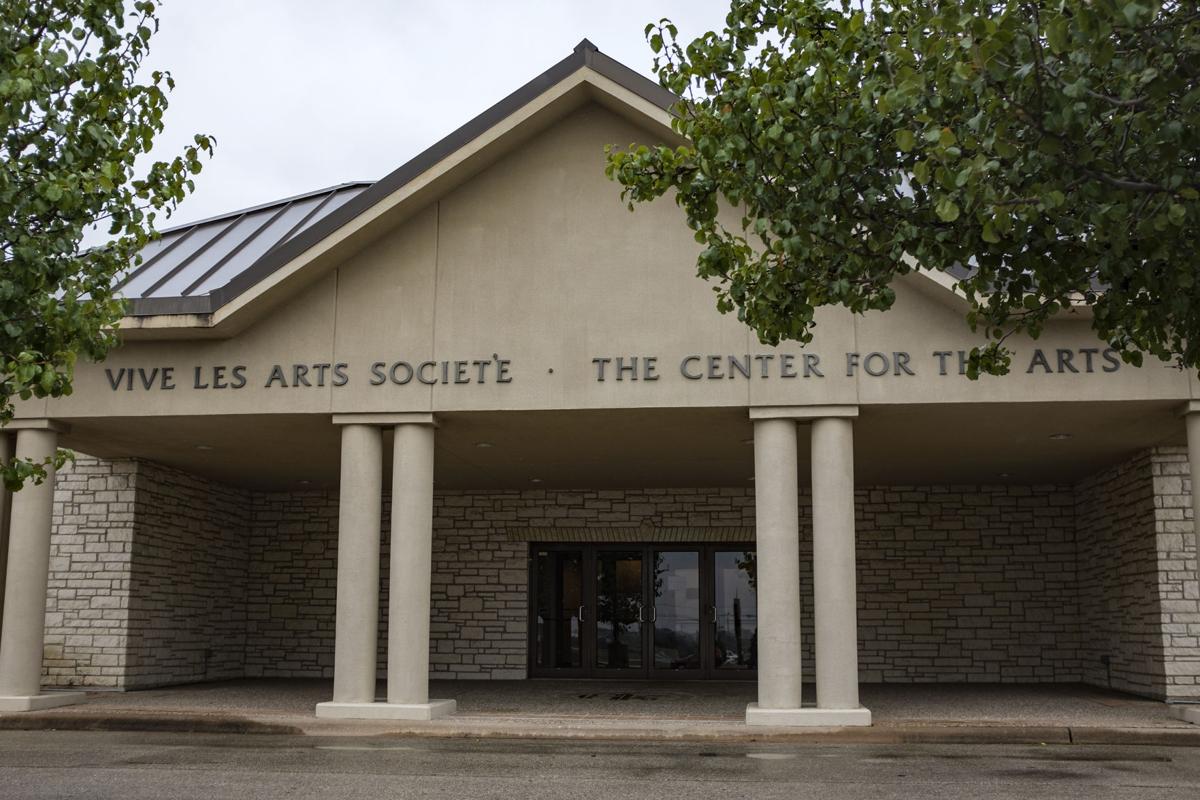 Vive les Arts Theatre is bringing the '80s back with its season opener, "Rock of Ages," which opened Friday night. The theater kicked off the season with the Broadway musical that transports audiences back to the days of big parties and even bigger hair.
"This is such a fun show because the music appeals to all ages," VLA Executive Director Eric Shephard said. "People hear these songs everywhere. They know and love them."
"Rock of Ages" showcases local musicians who, Shephard says he hopes, will amaze audiences.
"We are so blessed to have such great local talent — professional musicians, singers and gifted volunteers who've come together to tell this very funny, nostalgic look at the 1980s and some of its most iconic music," he said.
"Rock of Ages" will run until Sept. 23 with shows at 7:30 p.m. Friday and Saturday and a Sunday matinee at 2:30 p.m.
Shephard is excited for the season, and hopes that audiences will enjoy the show selections. The staff and performers at VLA have put together a variety of shows that they hope will appeal to a wide variety of audiences.
The next show will be "Treasure Island," which will run from Oct. 19 through Oct. 28. VLA puts a twist on this adaptation of the classic novel by Robert Louis Stevenson by featuring a female in the traditionally male lead role.
"It's exciting to be able join in this trend of showing women in these more daring roles with swords and fight scenes," Shephard said. "Girls can be tough too."
As the holidays approach, the children's theater will feature "Elf Jr." The show will run from Nov. 30 to Dec. 9, and will feature local youth talent as they recount the misadventures of Buddy the Elf as he embarks on a journey to find his true identity.
"This show has been so popular for the last several years, and it will be a fun one for families to enjoy for the holidays," Shephard said.
VLA will present the classics "Steel Magnolias" and "Mamma Mia" in the spring, along with "Unnecessary Farce," a comedy that promises plenty of fun, silly humor.
For more information about upcoming shows, visit http://www.vlakilleen.org/.
Larry Mitchell, Texas Realtor, ABR, CRS, GRI, VLB
LMSells@aol.com
254 681 5115 Cell
254 226 3362 Office Direct Line