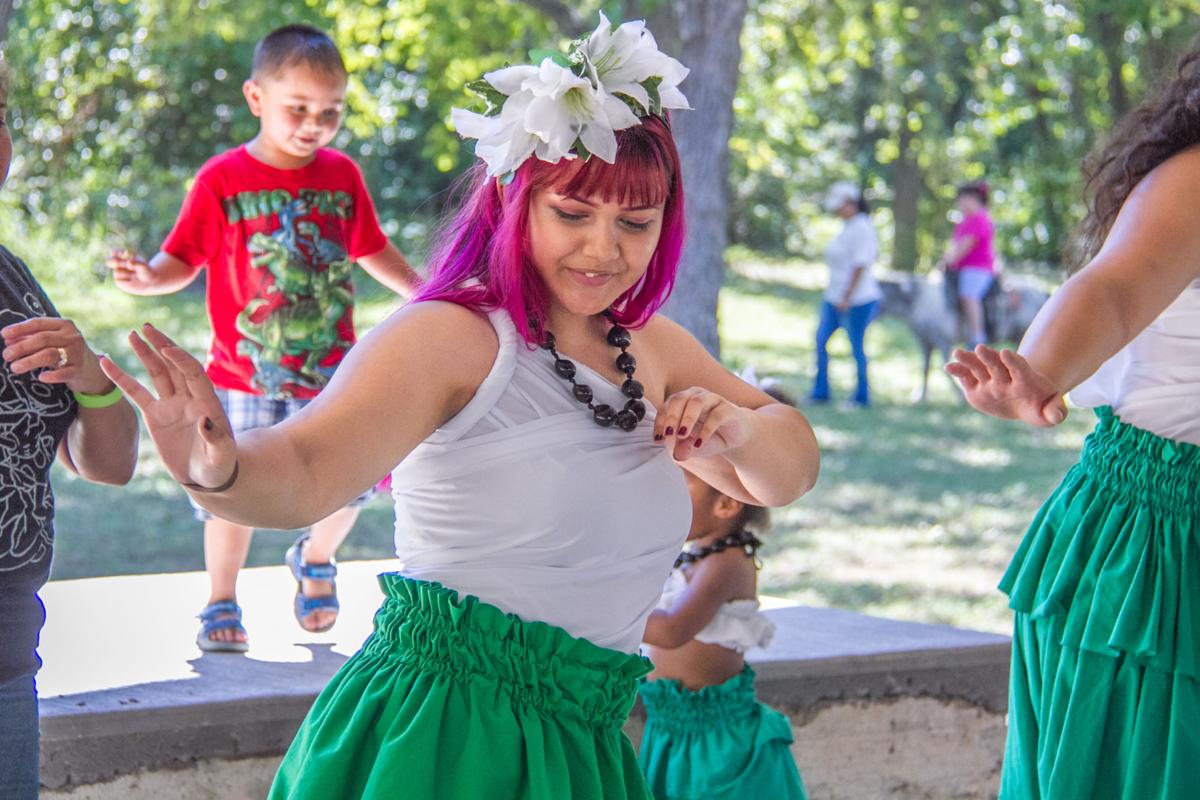 There are a lot of local events going on in the Killeen area in the days and weeks ahead.
Best Bet
Over 350 animals will be available for adoption during the third annual Pet Adoption Extravaganza from 10 a.m. to 5 p.m. Sept. 15 at the Bell County Expo Center, 301 W. Loop 121, Belton. Animal exhibits, demonstrations, pony rides, low-cost shots, microchipping, and vendors will also be at the expo. Tickets are $6 per person, children 12 and under are free. Visit rescuemagazine.com for more information.
Festivals, Events
The eighth annual Central Texas Lowbrow Art and Tattoo Convention will be from Sept. 14-16 at the Harker Heights Event Center, 710 Edwards Drive. Tickets are $13 at the door for adults 18 and up, presales are $10, and children 13 and under are free. Doors are open Friday from 1 to 10 p.m., Saturday from noon to 1 p.m., and Sunday from noon to 8 p.m. Guests can look forward to tattoo artists, contests, food, art, and a car show at 1 p.m. on Sunday.
Copperas Cove Parks and Recreation, 1206 W. Ave. B, is hosting its September Movie in the Park from 7:30 to 11 p.m. Sept. 15, with the movie starting at about 8:45 p.m. Guests can bring blankets, lawn chairs, and snacks to this free event.
The Salado Volunteer Fire Department is hosting its annual fish fry from 5 to 8 p.m. Sept. 15 at the Salado Intermediate School, 550 Thomas Arnold Road.
The Sociedad Cultural Hispanoamericana Board of Directors will host the 12th annual Hispanic Heritage Celebration and Festival of Art and Culture from 1:30 to 5:45 p.m. Sept. 16 at the Killeen Civic and Conference Center. Entertainment by Panamanian dance groups, live music from Puerto Rico, as well as a variety of modern and traditional Latin dance music, arts and crafts vendors, door prizes, and food will be available to guests. Tickets in advance are $30, $35 at the door, $15 for kids 12 to 17 years old, and free for children 11 and under. Call Nelson Santiago, president, at 832-971-9406, or email nsantiago@hot.rr.com for moreinformation or for tickets.
The city of Nolanville will be holding its sixth annual Train Whistle Jamboree this year from 3 p.m. to 9 p.m. Sept. 22 at Nolanville City Hall and its surrounding grounds, at 101 N. Fifth Street. There will be live music, food, cultural dancing featuring Korean dancers, a car show, video games, pie-eating contest, petting zoo and more.
Family Fun
The Raising Cane's Gallop or Trot 5K Run/Walk will be at 8 a.m. Sept. 15 at the Copperas Cove Civic Center, 1206 W. Avenue E. Registration is $25 and can be completed at runsignup.com. Packet pickup will take place from noon to 5 p.m. Sept. 14 at the Cove Chamber of Commerce office, 204 E. Robertson Ave.
The Killeen Public Library is hosting the Dinosaur George Traveling Museum from 1 to 5 p.m. at the Killeen Civic and Conference Center, 3601 S. W.S. Young Drive. This is a free, interactive demonstration open to all.
Killeen City Councilwoman Debbie Nash-King, District 2, will host a Family Fun Day from noon to 3 p.m. Sept. 29 at Conder Park, 810 Conder St., Killeen. Free food and drinks will be available while supplies last, as well as children's activities and a wellness screening.
Every Sunday morning, a free group run is held at various locations. This week, runners of all ages and paces will meet between 6 and 9 a.m. at Purser Family Park, 100 Mountain Lion Road,Harker Heights. Bottled water and coffee are provided.
Bronco Youth Center, 6602 Tank Destroyer Blvd., Fort Hood, offers a free Explore Learning and Playgroup from 9:30 to 11 a.m. every Wednesday. Each session is geared toward children younger than 36 months old, but is open to all age groups. The class is hosted by ACS/FAP New Parent Support Program, a group of nurses and social workers that provide parenting education and support to families with children 3 years old and younger. Participants must have a valid military ID. For more information, call 254-287-2286.
Free, guided tours of the Lampasas County Courthouse occur each Saturday. Tours start at 11 a.m. and 2 p.m., except for major holiday weekends. The courthouse is on the downtown square, 501 E. Fourth St. Take the Loop 257 exit off U.S. Highway 190. Contact Linda Moore-Lanning at 512-564-5122, or Jim Rutland at 512-556-5302, during business hours.
Planetarium
The Mayborn Science Theater at Central Texas College, and its newly renovated theater and facilities, is now open. For show descriptions, a full schedule, and ticket prices go to www.starsatnight.org or call 254-526-1800.
Clubs, Meetings
Songsmith Salado chapter meets from 7 to 9 p.m. the second Monday of every month at the Salado Public Library, 1151 N. Main St. Membership is free and meetings consist of a discussion about the craft and business of music, friendly feedback on original songs, as well as guest speakers. Songsmith is a Texas-based nonprofit with the mission to discover, encourage and connect songwriters and musicians in Texas, especially in the Central Texas area. Su Heflin is the meeting coordinator for the Salado chapter. For more information, email songsmithsalado@gmail.com or call 254-947-3427.
Copperas Cove Bass Club meetings are at 7 p.m. the first and third Tuesday of each month at the Lil Tex Restaurant, 502 S. Main St., Copperas Cove. Call 254-661-9274.
The Bell County Writers Guild meets from 6:30 to 8:30 p.m. the first Monday of each month at the Lena Armstrong Public Library, 301 E. First St., Belton. Call 254-231-1843.
The Mystery Book Club meets at 1:30 p.m. the first Tuesday of every month at Barnes & Noble Bookstore, 201 E. Central Texas Expressway, Harker Heights. All mystery book lovers are welcome. For information, contact Marcene Saunders-Martinez at 830-357-8314.
A free car-care class will be hosted on varying days by KwikKar of Harker Heights, 408 E. Farm-to-Market 2410. The class is geared toward women and young adults and teaches participants practical information about changing a flat tire on the roadside, checking under the hood and preventive maintenance. For more information, or to RSVP for the next class, go to kwikkarofharkerheights.com.
Local Music
Blends Wine Bar hosts live jazz music by Rodney Howell from 8 to 10 p.m. every Thursday. Ages 21 and up only, $5 cover charge. Blends will also have music by George Carver with Ben Irom and Norm Bergeron from 8 to 11 p.m. Sept. 15. $5 cover, 21 and up only. Blends hosts brunch from noon to 2 p.m. every first and third Sunday of each month complete with a trivia competition. Brunch is $20, mimosas are $2 each, and drink specials run all day. For more information, call 254-613-4739. Blends Wine Bar is at 208 N. Penelope St., Belton.
Dirty Harry's presents live music at 9 p.m. every Wednesday. No cover for ages 21 and older. Dirty Harry's is at 206 W. Veterans Memorial Blvd., Harker Heights (next to King Pin Tattoos). For more information, call 254-680-6557.
Barrow Brewing Company, 108 Royal St. in Salado, will feature live music by Blessed Union of Blues from 7 to 9 p.m. Sept. 14 and Daniel Driver from 7 to 9 p.m. Sept. 15.
Bo's Barn Dance Hall and Club will host live music by Branded Heart from 9 p.m. to 1 a.m. Sept. 14. Cover: $8. 35 South will perform from 9 p.m. to 1 a.m. Sept. 5. Cover: $10. The dance hall is at 4984 W. Farm-to-Market 93, Temple. Catch karaoke from 8:30 to 11:30 p.m. every Thursday, with a DJ until 1:30 a.m. Happy Hour is from 5 to 10 p.m. every Thursday, and 5 to 8 p.m. every Friday and Saturday. For more information, go to www.bosbarndancehall.com, or call 254-939-7131.
Chupacabra Craft Beer and Salado Lonestar Winery hosts free live music every Friday from 7 to 11 p.m. Chupacabra is at 401 S. Main St., Suite #105, Salado.
Farmers Markets
The Copperas Cove Farmers Market will be open from 4 to 7 p.m. every Thursday at City Park, 1206 W. Ave. B, through October.
All-Year Pioneer Farmers Market will be open from 9 a.m. to 2 p.m. every Saturday in front of Tractor Supply Company on Central Texas Expressway in Killeen, weather permitting. Go to www.facebook.com/pioneerfarmersmarket or call Heike at 254-458-8223 for more information.
Harker Heights Farmers Market will be open from 8 a.m. to 1 p.m. every Saturday through October at Seton Medical Center in Harker Heights. This week, in honor of Labor Day, military members will receive 10 percent off for military appreciation. For more information and a list of vendors, go to www.ci.harker-heights.tx.us/index.php/programs-a-events/farmers-market or call 254-953-5493.
Florence Market Days runs from 9 a.m. to 2 p.m. the first Saturday of every month at Florence City Hall, 106 S. Patterson Ave. Farm vendors, artisans, retail sales, cottage and food vendors and nonprofit organizations will be present.
Arts & Theater
The Mayborn Museum Complex, 1300 S. University Parks Drive, Waco, will present a premier exhibition, "Titanic: The Artifact Exhibition," until Jan. 6. The exhibit features more than 150 artifacts recovered from the ocean floor along with room re-creations and personal stories. The exhibit is a chronological journey through the ship's construction, to life on board, to the ill-fated sinking and amazing artifact rescue efforts. Tickets for the exhibit are on sale at baylor.edu/mayborn. During the museum's next Community Day on Sept. 23, the Discovery Center, natural and cultural history exhibits, and the Gov. Bill and Vara Daniel Historic Village can be accessed without an admission fee. Patrons of the Waco/McLennan County and Hewitt Public Libraries system can also borrow a museum membership at no cost at any time. For more information, call 254-710-1104.
The Bell County Museum, 201 N. Main St., Belton, is open to the public from noon to 5 p.m. Tuesday to Friday, and from 10 a.m. to 5 p.m. Saturday. Call 254-933-5243 or go to www.bellcountymuseum.org for more information.
The Temple Railroad and Heritage Museum, 315 W. Ave. B, Temple, is open from 10 a.m. to 4 p.m. Tuesday through Saturday and hosts a themed family day on the first Saturday of the month. Go to www.templerrhm.org or call 254-298-5172 for more information.
RAW — Royal Street Art Walk is from 6 to 9 p.m. every fourth Friday of the month along Royal Street in Salado. Promoting visual art, the featured galleries include Bentons Custom Jewelry, FSG Fine Jewelry, Ro Shaw Clay Studio, Salado Glassworks and Sirril Art Gallery. Also participating in the art walk is Barrow Brewing Co. Call Salado Glassworks at 254-947-0339 or visit www.royalstreetartwalk.com for more information.
Dancing
In the Mood Ballroom will host it 80s Night Dance from 8 to 11 p.m. Sept. 14 for $7 per person, or come for the lesson at 7 p.m. as well for $10 per person. In the Mood hosts dance lessons of various styles throughout the week.The ballroom is located at 13 and 15 S. Main St., Temple. For more information on future events or classes, call 254-773-7088, email Karen.Keith@inthemoodballroom.com, or go to inthemoodballroom.com.
Bars, Clubs
Club Fuego, 704 Edwards Drive in Harker Heights, features Latin music and dancing every Thursday through Sunday from 9 p.m. to 3 a.m. Ladies are free before 11 p.m. Call 857-294-5604 for more information.
Main Street Tejano Club, 201 S. Main St., Temple, has a DJ/live music from 9 p.m. to 2 a.m. every Friday and Saturday. Call 254-541-8329 or go to www.mainstreettejano.club.
Pan American Club, 575 Pan American Drive, Harker Heights, features Tejano, Norteño and Cumbia music. Call 254-690-2882 for more information.
Longhorn Saloon, 2503 S. General Bruce Drive, Temple, hosts live music every Saturday and Sunday. The saloon will host DJ Ben-Jamin from 9 p.m. to 2 a.m. Sept. 14. No cover. Waco's DJ Loco will perform from 9 p.m. to 2 a.m. Sept. 15. No cover. Call 254-771-1364 for more information.
Compiled by Brittany Sodic
Have upcoming events to include? Email announcements@kdhnews.com. Items run as space is available.
Larry Mitchell, Texas Realtor, ABR, CRS, GRI, VLB
LMSells@aol.com
254 681 5115 Cell
254 226 3362 Office Direct Line