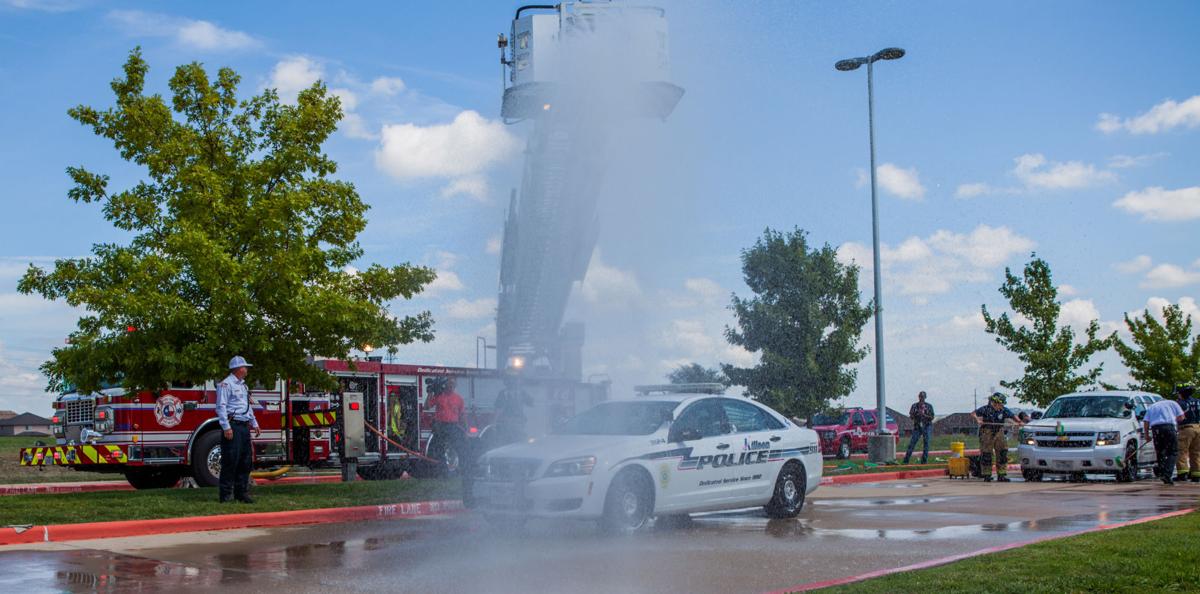 The competition was intense at the end of July: It was "Boots Versus Badges" time, when the Killeen Police Department (Badges) attempted to win more votes from blood drive participants than their comrades at the Killeen Fire Department (Boots).
People gathered to give blood at the Killeen Community Center on July 31. KPD announced it won the competition on Aug. 1, and thanked on a Facebook post everyone who participated.
Seventy-nine percent of people voted for the police department.
"A total of 67 people registered to donate and a total of 41 units of blood were collected," said Ofelia Miramontez, Killeen Police Department spokeswoman.
Finally, on Thursday, the police department reaped their reward when fire department personnel, equipped with no shortage of water, washed five KPD vehicles at headquarters.
Killeen firefighters presented a plaque to KPD to mark the occasion.
Miramontez said it is important to keep in mind that the police and fire departments work together to keep the city safe.
"This is just an example of both departments working together in giving the gift of life, especially when one person donating blood can save three lives," she said.
Jim Wright Company
3800 South W. S. Young Drive Suite 103
Killeen, Texas  76542
254 681 5115 Cell
254 226 3362 Office
LMSells@aol.com 
Emily Hilley-Sierzchula is reporter for the Killeen Daily Herald. Reach her at emilys@kdhnews.com