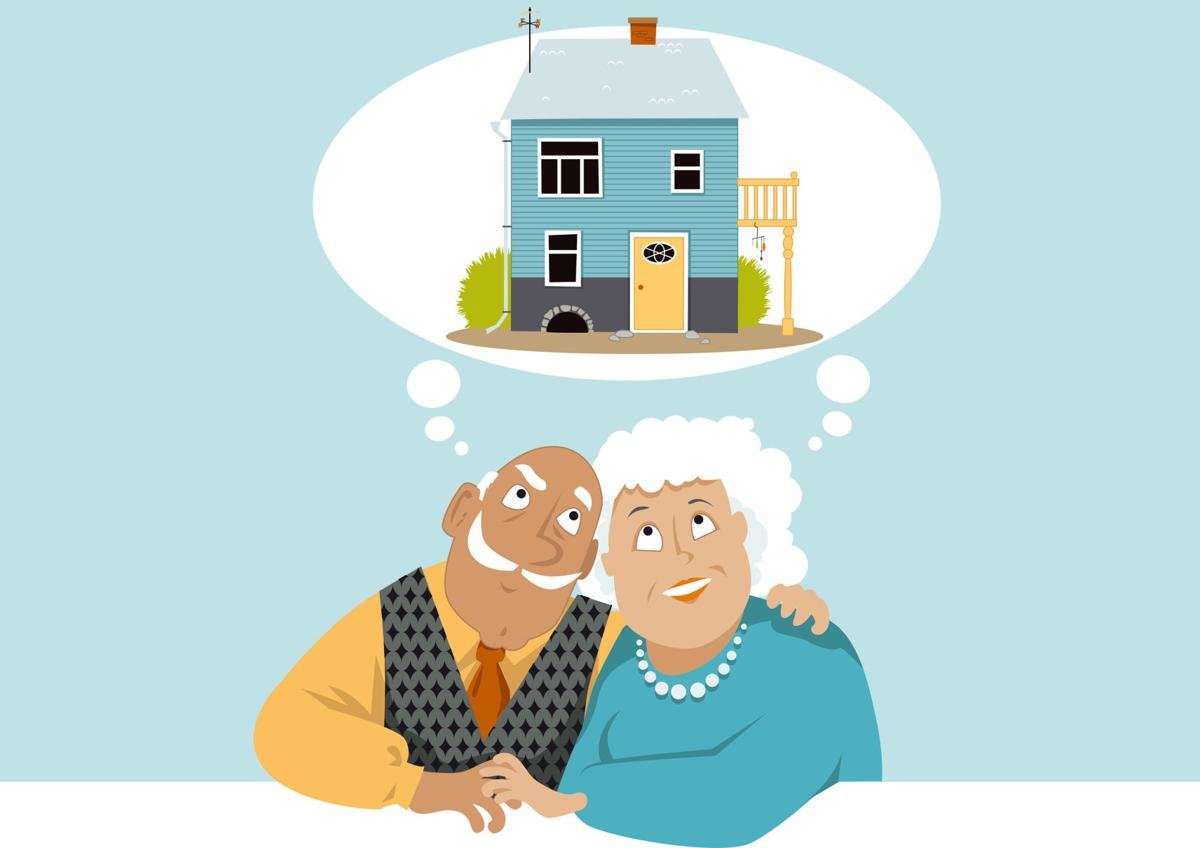 Yeah, I've reached that age.
I'm starting to think about downsizing.
Even though my husband and I truly love our house, it's no longer the best fit for a couple of empty nesters. Things like heating 2,200 square feet, cleaning four bedrooms and mowing a half-acre are starting to seem pointless.
But it's hard to let go, and I'm not quite ready yet.
Still, Matt Parker has me thinking ahead. Parker is a realty agent in Seattle and the author of "Real Estate Smart," a book that looks at the ways your home affects your physical and emotional health. His goal in writing it, he explained, was to help people make better, more balanced decisions about where they'll be spending a big chunk of their lives.
Decisions like downsizing.
There are good reasons to consider moving to a smaller home, he said. Using tax information and data from the Bureau of Labor Statistics, he calculated that owning real estate costs about 32 cents per square foot every month — and that's not counting a mortgage payment or nonessential improvements like installing granite countertops. If you're leaving 1,000 square feet of a house essentially unused, "that's $320 a month that you're wasting," he said.
Wow. I could be putting that into a travel fund.
Hanging onto a house with excess space also makes it too easy to accumulate stuff, which often gets forgotten in drawers, closets, attics and basements. Those excess possessions can turn into anxiety-causing clutter.
And then there are the physical and time demands of homeownership. The novelty of caring for a house and yard tends to wear off over time, and the tasks might even become physically difficult, Parker said. You don't want that to happen, because slacking off on maintenance harms your home's resale value, he pointed out.
So how can homeowners like me get their heads around downsizing?
Start with the obvious: Pare your possessions, Parker suggested. Make a habit of going through your stuff every year. If you haven't used it in 12 months, consider selling or donating it.
He conceded that isn't always easy, because we get emotionally attached to our things. But Parker said it may help to think of your children. "Ask yourself, 'Do we want our kids to have to deal with this?'" he said.
Then comes a more fun pursuit, dreaming about your next home.
Pinterest is a great source of ideas, Parker said. He suggested starting a "My Next House" board and pinning all the pictures you want of luxurious bathrooms, organized pantries or whatever else you'd like to have.
It will help you get excited about the prospect of moving and develop a sense of ownership in that dream home, he said.
When it comes time to take the plunge, take care to choose a house that meets your new needs, Parker said. Americans tend to do most of their living in the kitchen and the room right next to it, so focus on those spaces.
"You want to go big in your kitchen," he said. "You want a kitchen space that you feel wonderful about."
Put a priority on the home's layout, too. An open floor plan with high ceilings feels spacious, even in a smaller home. Homes built in the 1950s and '60s often have those layouts, he said, or are more easily converted to an open concept.
What should be low on the priority list? The master bedroom, Parker said. "People don't spend time there," he said.
Think of your next home purchase not so much as a money expenditure, but as a time expenditure, he suggested. Knowing that time is your only irreplaceable resource can help you narrow your choices to homes that will help you conserve that precious asset.
As he put it, "Do you want to be with your grandkids, or do you want to be weeding?"
Even for us gardeners, that's a no-brainer.
Larry Mitchell, Realtor
Killeen, Texas  76542
254 681 5115 Cell
LMSells@aol.com