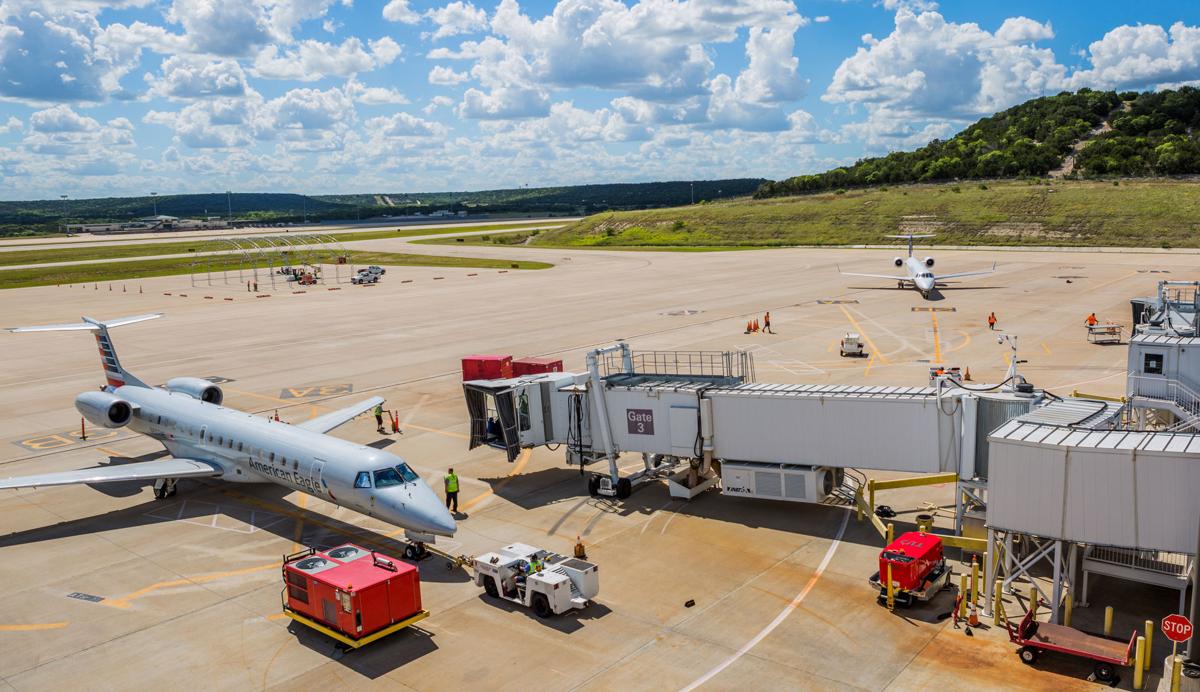 Killeen-Fort Hood Regional Airport passengers will see a bit of luxury after the Killeen City Council voted to approve a more than $5 million contract for four new boarding bridges at its meeting Tuesday.
The council unanimously approved a $5,532,861 contract with Marietta, Georgia-based Aero BridgeWorks to fully replace the four bridges, which have been in place since the airport opened in 2004.
The project will be 90 percent funded by an Air Improvement Grant from the Federal Aviation Administration, with a 10 percent local match from a $4.50 Passenger Facility Charge on airfare, which the council approved in June 2016.
Due to the funding arrangement, the city will not have to pay any extra funds toward the project.
According to a bid posted on the city's website May 23, the city sought a contractor to remove and replace boarding bridges at gates 2-5 at the regional airport. The budgeted projection for the project was $6 million with construction expected to begin in November or December.
The city said the four gates have been operational since the airport was constructed in 2004 and have had significant issues in recent years.
"Despite a rigorous preventative maintenance program used by the airport, these bridges are experiencing ever increasing mechanical and maintenance issues," a city memo read. "Not only does this limit the operational capability of the Airport to meet our customer service goals, it has also affected our airline partners as well."
In November 2016, the council approved a $599,400 agreement with Garver, LLC, for design, bidding, contract administration and construction services for improvements to the bridges funded in part through the Federal Aviation Administration's Airport Improvement Program.
Larry Mitcehll, Realtor
Killeen, Texas  76542
254 681 5115 Cell
LMSells@aol.com