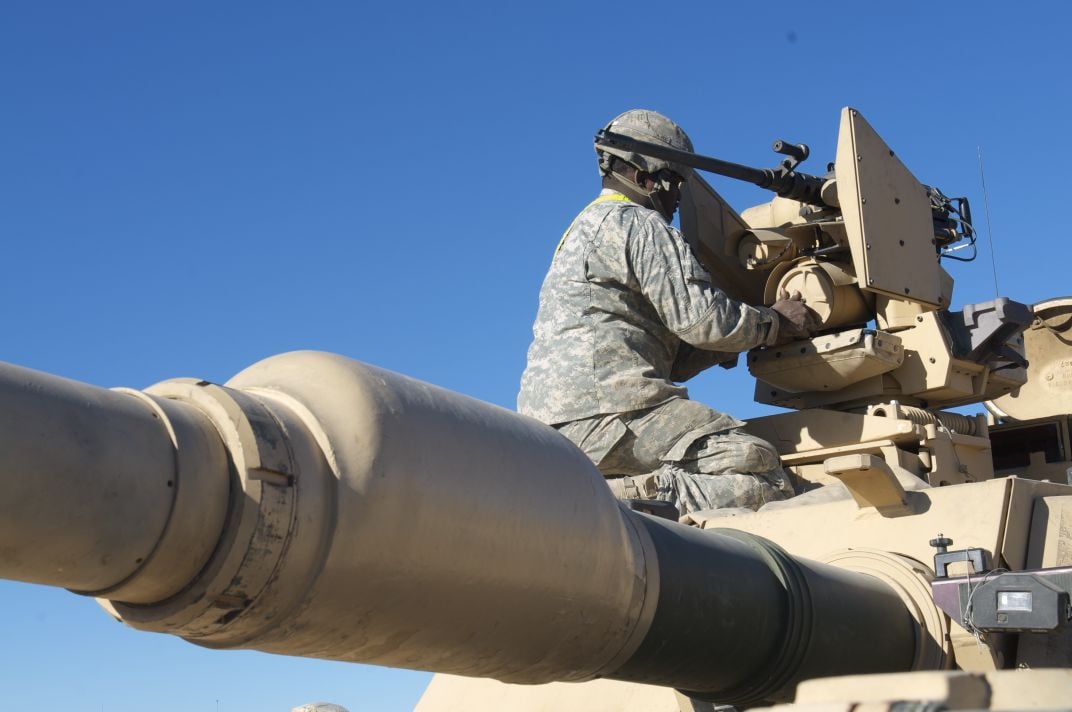 Fort Hood and its surrounding communities could be seeing a big boost soon thanks to the 2019 John S. McCain National Defense Authorization Act, signed into law earlier this week by President Donald J. Trump.
Passage $717 billion defense bill "authorizes significant resources for the Army as well as Fort Hood and its soldiers and family members," according to an email from Keith Sledd, executive director of the Killeen-based Heart of Texas Defense Alliance, a nonprofit that provides local governments on the inner workings of Fort Hood. "The bill provides a 2.6 percent pay raise (for soldiers), an additional 4,000 soldiers bringing active duty Army end strength to 487,500 soldiers along with funding for increased training, modernization, and procurement in order to build and maintain readiness. This will ensure Fort Hood units have the resources to be trained and ready for whatever missions they receive."
U.S. Sen. Ted Cruz, R-Texas, said during a visit to Fort Hood on Friday that he helped secure more than 30 provisions in the bill, which includes $150 million in military construction funds for Texas installations alone.
"One of the most important (provisions) was focusing on updating and modernizing M1 Abrams tanks, Bradleys and Strykers," Cruz said. "Another element I worked closely with Fort Hood on was to modernize the motor pools."
Of the $150 million for Texas installations, $9.6 million will be used in funding a "Supply Support Activity Warehouse" at Fort Hood, according to the office of U.S. Rep. John Carter, R-Round Rock.
"This facility will ensure our troops have the equipment they need to effectively train, boosting morale and readiness capabilities," said the congressman.
The bill also enables the secretary of defense to establish a grant program for investing in infrastructure around military communities. This effort directly supports Texas' Defense Economic Adjustment Assistance Grant (DEAAG) Program, which is an infrastructure grant program designed to assist defense communities.
The grant has been used in the past by Fort Hood and Killeen to upgrade the U.S. Army radar approach control facility at Robert Gray Army Airfield and for upgraded security at the airfield, which also services the Killeen-Fort Hood Regional Airport.
The bill will prioritize access to high-quality public education for military children through increased Department of Defense supplemental Impact Aid, especially for disabled military children, according to the office of U.S. Sen. John Cornyn, R-Texas.
The Department of Education describes Impact Aid on its website, ed.gov, as financial support for "local school districts with concentrations of children who reside on Indian lands, military bases, low-rent housing properties, and other Federal properties, or have parents in the uniformed services or employed on eligible Federal properties."
Another provision when it comes to education is the bill will establish Cyber Institutes at senior military colleges such as Texas A&M.
"In addition to providing strong support for the men and women defending our nation, the National Defense Authorization Act strengthens the Pentagon's relationship with academia in research and innovation important to the modern warrior," said Marc Nigliazzo, Texas A&M president. "We are grateful to our elected officials for their support of our military and their recognition that higher education has an important role to play in our national defense."
Another provision in the NDAA forces the secretary of Defense to establish a policy on the Department of Defense's response to allegations of juvenile-on-juvenile sexual assaults that occur on military bases, including at Fort Hood, where reports of such cases have occurred without action from the courts.
The "provision will begin to address a loophole that has allowed juvenile-on-juvenile sexual assaults to go unprosecuted on military installations," Carter said. "While I'm still supportive of the implementation of memorandums of understanding across all domestic military installations, this language is an important step forward in handling these sensitive cases, so that children may receive justice."
Larry Mitchell, Realtor
Killeen, Texas  76542
254 681 5115 Cell
LMSells@aol.com